Man killed in North Philadelphia identified as Bustleton resident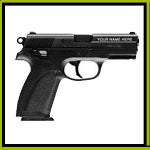 Police have identified the man who was shot and killed for his motorcycle Monday in North Philadelphia. Mohan Varughese, a 23-year-old Bustleton resident, died Monday afternoon from multiple gunshot wounds.
Varughese was reportedly sitting on the front steps of a home on the 2200-block of North Camac Street with his girlfriend, a Temple University student, when a man came by with a gun and demanded the keys. When Varughese didn't act quickly enough, the man fired three times.
Varguhese was set to graduate from Penn State Abington Friday and was preparing for his job as a youth counselor. The suspect fled without the motorcycle. Police are looking for a black male in his early 20s with multiple tattoos.