Man charged with series of Delaware sexual assaults, robberies
A 47-year-old Claymont-area man has been charged in a series of sexual assaults and robberies involving female victims in suburban New Castle County.
A grand jury indicted Kwesi Hudson on charges of kidnapping, robbery, assault, unlawful sexual contact, rape, burglary, home invasion, aggravated menacing, and terroristic threatening.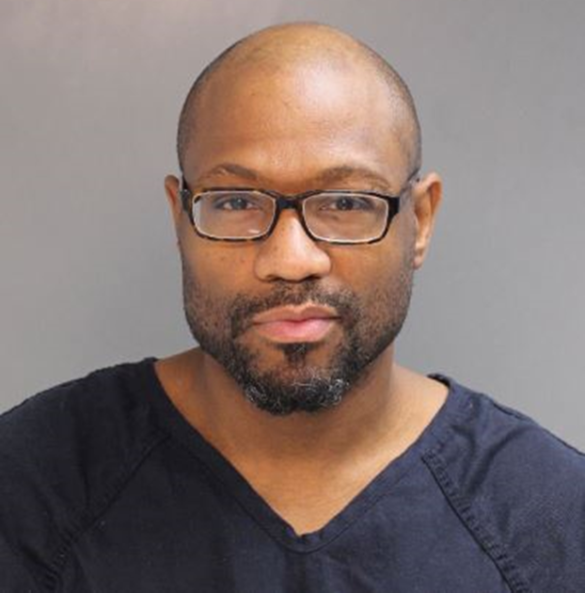 Police said Hudson has been incarcerated in Pennsylvania since late May 2017. Last year, multiple media outlets reported Hudson held up a CVS in Delaware County at gunpoint, and was sentenced in August to two and a half to 43 years in prison.
New Castle County police chief Col. Vaughn Bond said he is relieved Hudson has not been able to attack more victims.
"Over 15 months ago, our communities were paralyzed. We were struck with a serial subject responsible for sexual assaults and robberies of random innocent female victims," Bond said during a news conference at police headquarters.
"As a police officer, I can assure you there's no greater fear than having to confront and investigate cases of this magnitude," he said. "As a community member with a sister, and daughters, and a mother, and aunts that live in this community I was also scared for them because these were random attacks."
Vaughn and other authorities did not take questions.
The first incident occurred Feb. 13, 2017, when a woman was abducted at gunpoint in the parking lot of the Top of the Hill Apartments near Claymont. She was physically and sexually assaulted and forced to withdraw money from several ATMs before being returned to her apartment.
On Feb. 19, a woman was kidnapped at gunpoint in the parking lot of the Arundel Apartments near Pike Creek. She was physically and sexually assaulted and forced to withdraw money from an ATM. She escaped and ran to a business where 911 was called.
A third incident took place March 3, when a woman was approached in the common area of the Bluffs apartment complex in Newark. Hudson allegedly held her at gunpoint and forced her into her apartment. Her boyfriend was in the apartment and confronted Hudson, who fled.
Police say a collaboration between federal, state, and local agencies from Delaware, Pennsylvania, and New Jersey, plus tips from the public, led them to their suspect.
Bond said he's asking anyone with information on Hudson to contact the New Castle County police at 302-573-2800.