Love Note #85: Bob Bruhin loves the tiny green space beside Noble Street at the Reading Viaduct in Callowhill
Today Eyes on the Street continues our Philly Love Notes collaboration with a note appreciating the Reading Viaduct spur at Noble Street.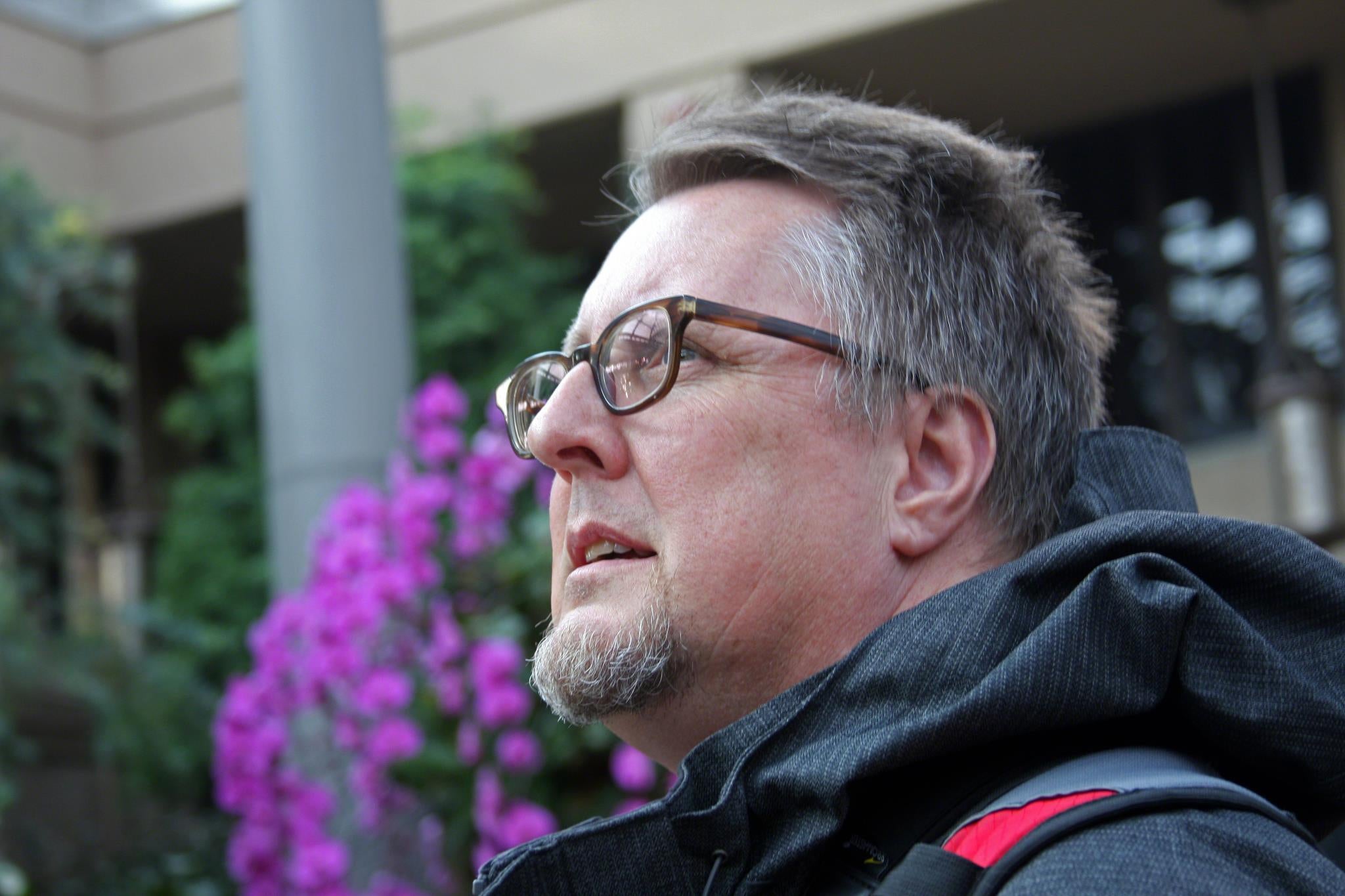 Favorite Spot: Noble Street viaduct, above 13th Street
Neighborhood: Callowhill (aka Callowhill Industrial Historic District, aka The Eraserhood)
Address: 1300 Noble Street
I am: A web developer, photographer, blogger, and graphic designer obsessed by urban landscapes, especially depicting classic industrial architecture.
Years in Philly: 22 years
Current home: Mt. Airy
My love note:
Dear Reading Viaduct:
I love, so much, the part of you I have come to know already. The tiny green-space beside Noble Street, in the shadow of the Lasher Building and the Terminal Commerce Center, first woke me to the faded industrial glories of the neighborhood I now affectionately call the Eraserhood. This is why I still visit at least once a week to eat lunch and look at the vista of the surrounding neighborhood. I feel this is one of the best places to come to appreciate the rugged beauty of the Callowhill Industrial Historic District, commemorating Philadelphia's former industrial might.
I only hope someday the dream of expanding this tiny green space in to a full-fledged Reading Viaduct Park is realized!
I love that I can buy an excellent sandwich down on 13th Street at Cafe Lift, or from a cart around the corner on Broad Street — too! You make my lunchtime complete!!
Love, Bob Bruhin