Look Up! Roxborough's remarkable country church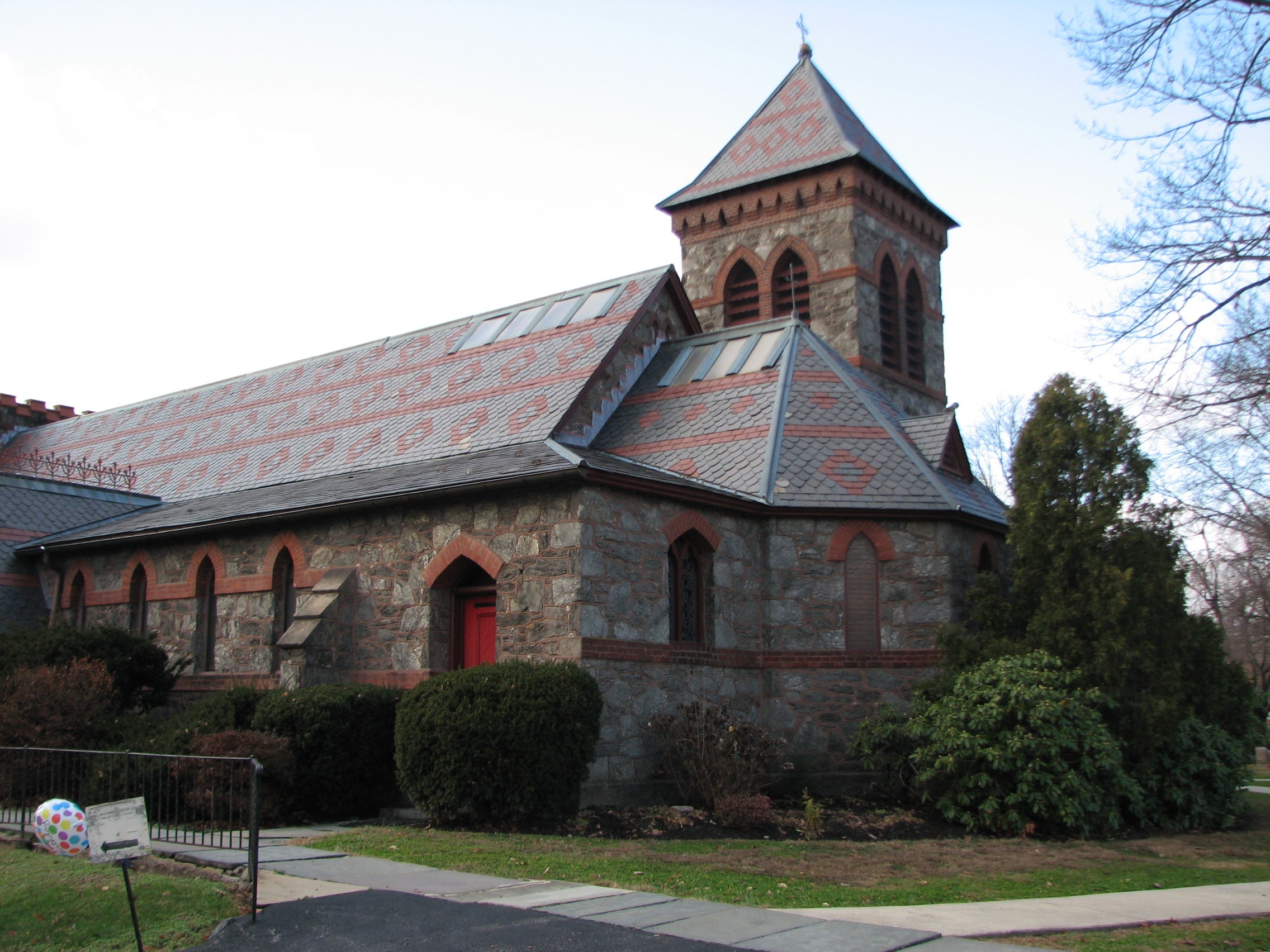 It took 23 years and two architects to complete one of the region's great High Victorian Gothic buildings.
"Look Up" is a PlanPhilly feature that encourages appreciation of our architectural and historical environment. Each week, the photo essay will focus on a different Philadelphia area neighborhood and its distinctive building styles and details, all of which make up the physical fabric of the city and region.
One of the region's most beautiful and serene 19th-century churches sits back from bustling Ridge Avenue in Roxborough.
St. Timothy's Episcopal Church is an outstanding example of High Victorian Gothic architecture, preserved by an active congregation.
The congregation was formed around the start of the Civil War, and in 1859 purchased land for a parish in a rural setting. They hired Emlen Trenchard Littell, a New York City-based architect, to design the initial phases of the building.
Littell actually was a native Philadelphian and University of Pennsylvania graduate, and a specialist in ecclesiastical architecture whose work included the Church of the Incarnation in New York City and St. Paul's Church in Washington, D.C. Littell's work on St. Timothy's began in 1862. The sanctuary, with its steep gabled roof, was completed by 1866. The corner tower was added in 1871.
The nave and parish house were built in 1874, and then extended by architect Charles Burns in 1885. Burns also attended Penn, but volunteered during his junior year to fight in the Civil War. When he returned to Philadelphia he continued his education at the Pennsylvania Academy of the Fine Arts, and became a respected portrait painter and watercolorist whose work was shown in the Centennial Exposition. But he also continued his architectural career, with a concentration on church buildings.
Though the building took two architects and more than two decades to complete, "the church appears to be a single design," John Gallery writes in his guide, Philadelphia Architecture. "Common materials unify the composition. Uncoursed ashlar, interlaced with rose colored-mortar, and brick string courses are the dominant materials." Gallery also points out the distinctive red and gray slate shingles of the church building and its additions.
The rear portions of the church building feature a crenulated roofline.

The entrance to the church is through a steeply pitched gable.

Handsome 19th-centry markers are found throughout St. Timothy's burial grounds.

The style of the parish hall, like many other features of St. Timothy's, recall the architecture of Frank Furness.

The entrance gate to St. Timothy's links the 19th-century church grounds to the 21st-century environs.