Look Up! Art studio once housed historic fire company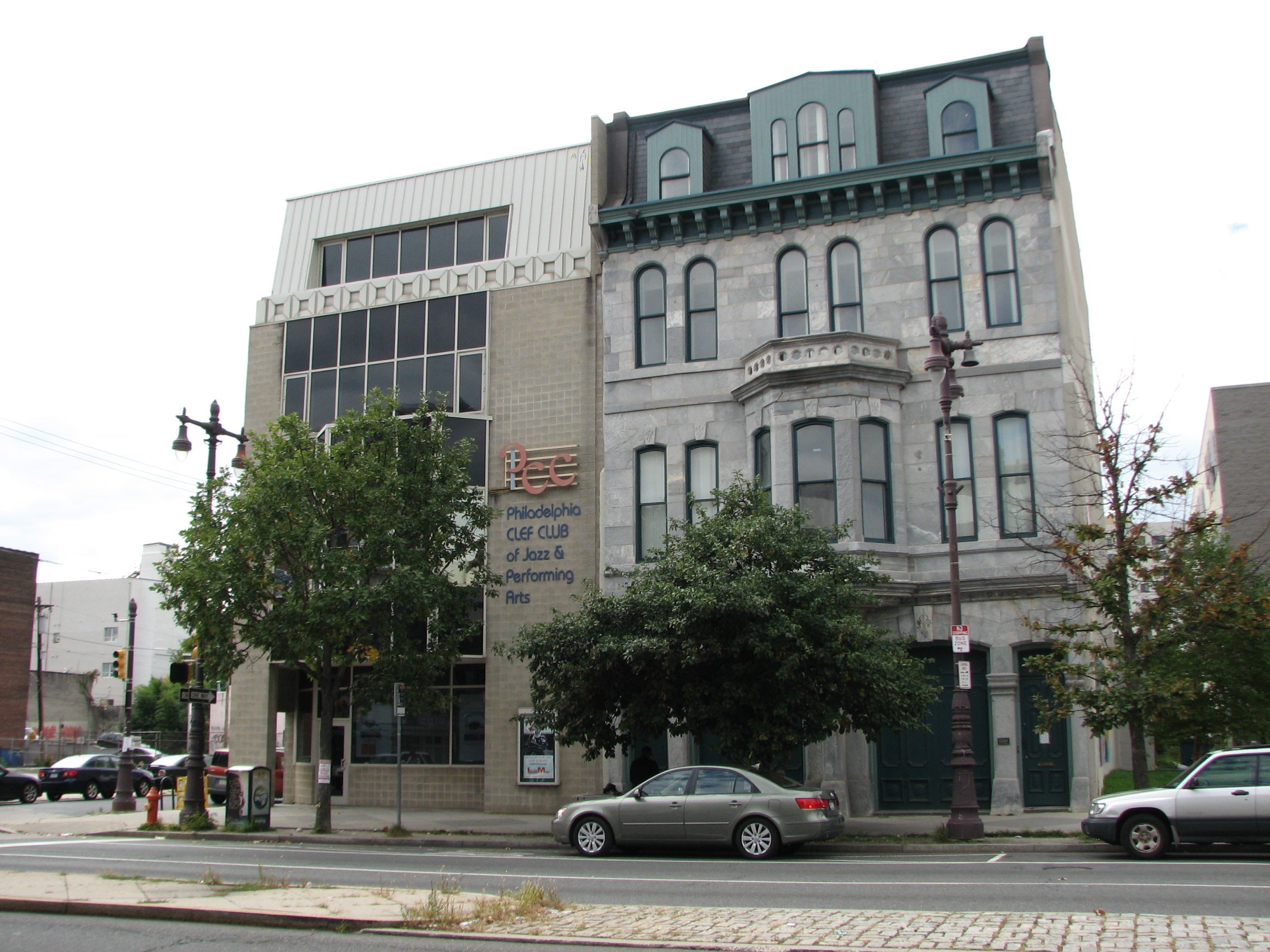 The bay doors on the handsome South Broad Street building reveal its original purpose in 19th century Philadelphia.
"Look Up" is a PlanPhilly feature that encourages appreciation of our architectural and historical environment. Each week, the photo essay will focus on a different Philadelphia area neighborhood and its distinctive building styles and details, all of which make up the physical fabric of the city and region.
Anchoring the 700 block the Avenue of the Arts – aka South Broad Street – are the Philadelphia Clef Club and its quieter neighbors, the Brandywine Workshop, a nonprofit center for the printmaking arts. The workshop has inhabited 730-32 S. Broad, with its 40,000 square feet of studio and exhibition space, since the late 1990s.
But 160 years ago, the forceful gray building had a very different role in city life. When it was added to the National Register of Historic Places in 1980, it was described as "the best preserved and architecturally most imposing of the city's early firehouses," was loosely attributed to architect Samuel Sloan.
Erected in 1849 and renovated in 1867, the building was designed in brick and faced with granite ashlar and wood trim. A second-floor hexagonal bay window is supported by a central column, and dormers peek out of the fourth-story, shingled mansard roof. Tall, narrow windows give the building an Italianate character.
But the building's heroic origins become more obvious on the first level, where the firetrucks clamored through the wide bays. Some of the panels have been replaced, but much of the original wood doors remain.
Franklin Hose Company No. 28 was established in 1838, one of the many volunteer companies that competed for territory on Philadelphia's streets. When it moved to the South Broad Street firehouse in 1849, it purchased the charter of a more historic group and took its name, Harmony Fire Company No. 6. Harmony had been founded by members of the Society of Friends in 1784.
The volunteer fire company system was supplanted in 1871, however, by a professional, municipal fire department. And by 1895, the building on South Broad had been transformed into a starch works.
A mansard roof with dormer windows caps the handsome building.

Fleur-de-lys are etched in the keystones of the former firehouse.

The wide bay doors on the first floor once flew open to responding members of the Harmony Fire Company.

The former firehouse has outstanding architectural features and has been called one of the finest structures built for its original purpose in the city.
WHYY is your source for fact-based, in-depth journalism and information. As a nonprofit organization, we rely on financial support from readers like you. Please give today.