L&I's web overhaul | reclaiming West Kensington blocks | Preston's Paradise grows | Schuylkill embankment landscaping | SugarHouse expansion delay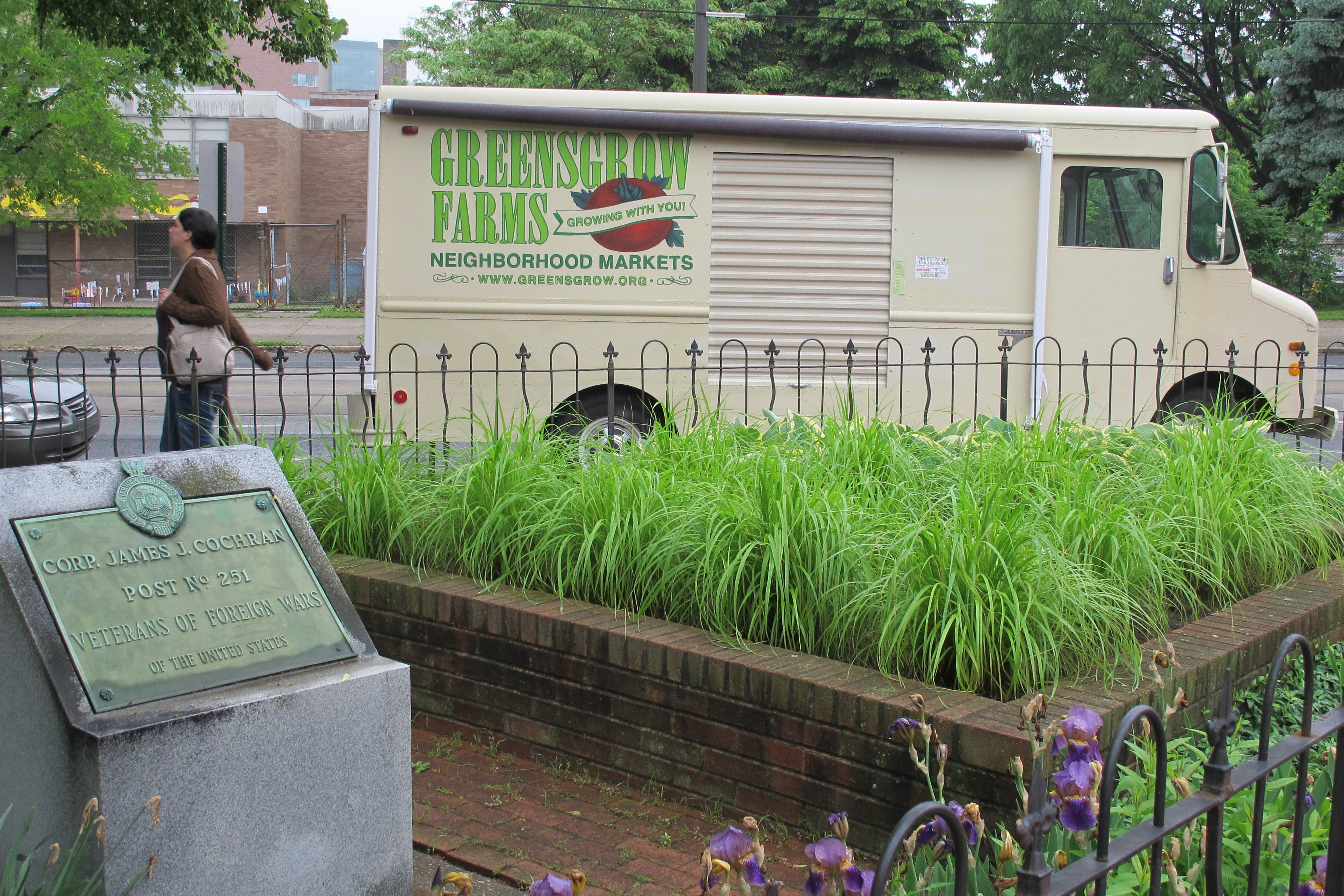 Over the weekend L&I launched its newly redesigned website complete with property histories and the property data mapping capabilities – from vacancies to violations, permits to appeals – reports PlanPhilly's Jared Brey. Since 2009 PlanPhilly has worked with Azavea and the city on an app called License to Inspect, which would enable more analysis of L&I data, fueled by a yet-to-be-released API by the city. Azavea's Robert Cheetham called L&I's move to create its own web app even as License to Inspect was in development "a sad squandering of resources in the interest of managing the message." Once the API is public (no word on that yet) PlanPhilly and Azavea will launch License to Inspect.
On some of West Kensington's toughest streets, cops are working to reclaim one block at a time from drugs and violence. The Daily News profiles 24th District Captain Charles Vogt's Block by Block Initiative, which so far has won back the 3000 block of Hartville. The initiative concentrates police patrols, emphasizes resolving quality of life issues in partnership with city agencies, and attempts to build community relationships in the face of serious distrust. Vogt told the Daily News, "I consider myself a small-ball player. Take care of the little things. Win community members over. Quality-of-life arrests are up 73 percent in my district. People are out sitting on their steps again on the 3000 block of Hartville. I saw kids in one of those kiddie pools the other day. I take that as a good sign."
Flying Kite talks to Ryan Kuck of Preston's Paradise about cultivating community as they grow gardens with Belmont neighbors and partner on the West Philadelphia Fresh Food Hub. Next up: searching for the right storefront on Lancaster Avenue.
The Schuylkill River Development Corporation and Department of Parks and Recreation are planning to landscape the Schuylkill River's concrete western embankment, along I-76 between Chestnut and Market streets. "The hope is that this would alleviate some of the noise and partially hide the traffic," SRDC's Lane Fike told Flying Kite. State funding is in place for this visual, and hopefully aural, improvement.
SugarHouse's planned expansion was supposed to be under construction by now but disagreement among the casino's owners has put the project on hold, the Inquirer reports. At issue: how much say the local investors get about large decisions. That matter is being heard in a Delaware court.
WHYY is your source for fact-based, in-depth journalism and information. As a nonprofit organization, we rely on financial support from readers like you. Please give today.