Korean War vets gather in Philadelphia to remember 'Forgotten War'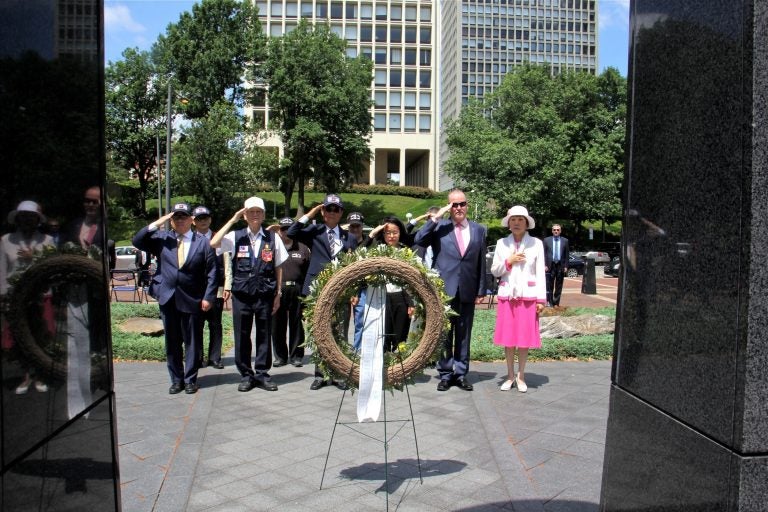 Dozens of civilians, veterans, and family members gathered at the Korean War Memorial at Penn's Landing in Philadelphia Monday to honor fallen soldiers and recognize the veterans in attendance.
Marking the 68th anniversary of the start of the war, the ceremony featured participants singing the U.S. and South Korean national anthems and placing a wreath at the memorial.
The Rev. Jinmo Timothy Cho, senior pastor at Korean Unity Church of Philadelphia, led the ceremony's opening prayer in English and Korean.
Patrick Dugan, a Philadelphia Municipal Court judge and veteran, gave the keynote address, while Yoon Jung Kim, political consul at South Korea's Consulate in New York City, also offered keynote remarks.
Philadelphia Councilman David Oh co-hosted the event to reflect on the conflict historians call "The Forgotten War."
"But it's not forgotten. It's not forgotten by those who served, their families, and friends. They come here to remember those who died during that war," he said. "Many Americans, many from this region, from Philadelphia and surrounding areas."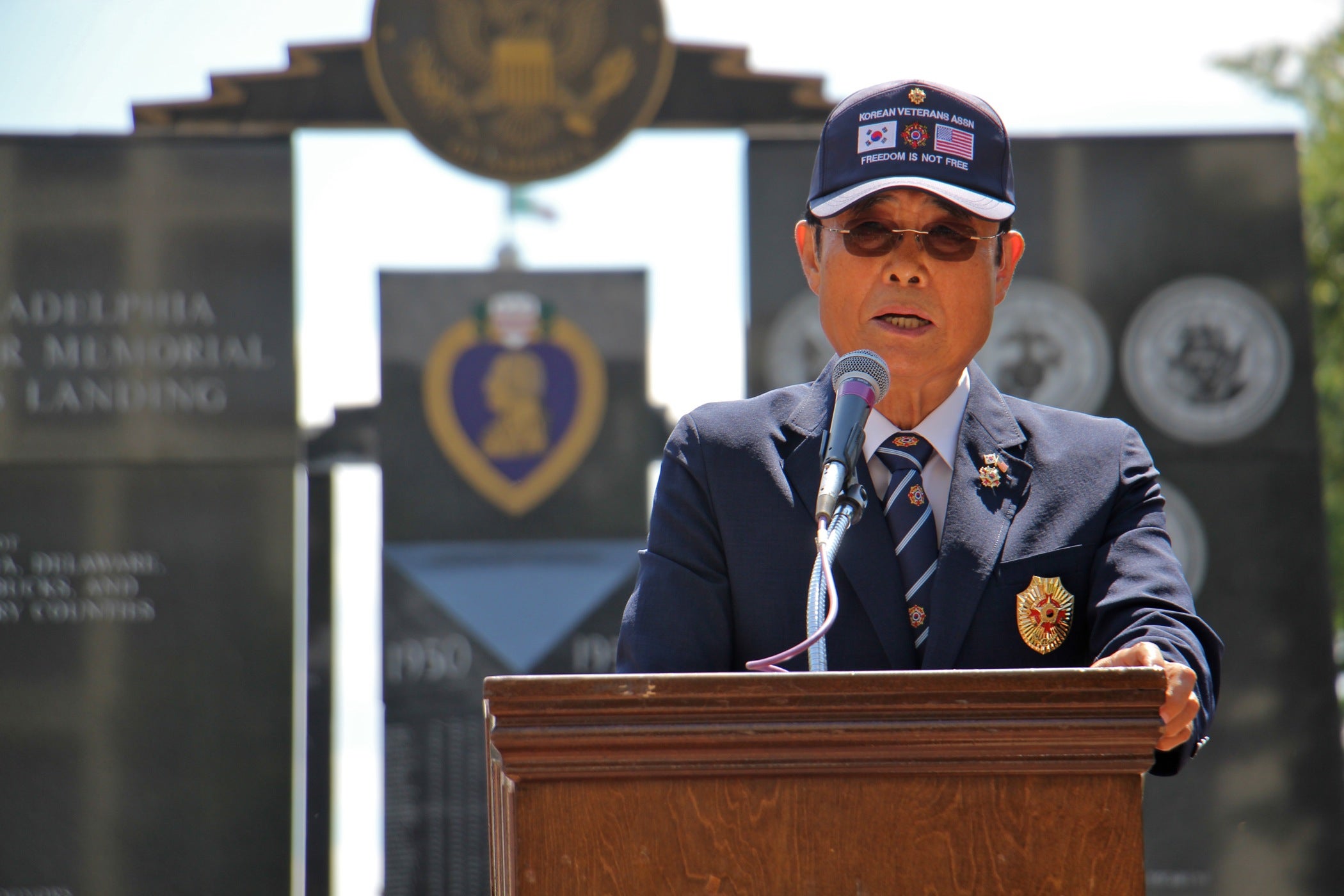 More than 5 million soldiers and civilians died during the conflict, including more than 600 from the Philadelphia region.
"We come together, both U.S. veterans and Korean veterans, to mark this day and to remember those who paid the ultimate sacrifice," Oh said.
The recent summit between leaders of North Korea and the U.S. stirs up lots of feelings for those who served in Korea, said Oh. The possibility of peace on the peninsula would be very meaningful to those vets attending the ceremony.
George E. Boggs, Sr. is one of those veterans. He spent nine months on the front lines during the war, including the Battle of Pork Chop Hill.
"The 14th day of October in '52, we captured Pork Chop Hill. We lost quite a few veterans on that particular hill," he said. "We were run off,  but we went back up on the evening around 5:30. We were able to hold the hill. I was dug in for 11 days at the bottom of the hill."
He says he prays for the soldiers who didn't return and their families.
"I thank God that I was able to come home and now see the fruits of the labor and the time that I spent in Korea," Boggs said. "One day, hopefully, there will be complete peace for those who are still in Korea, and by the grace of God, I believe that will be just a matter of time."
He'd like to see President Donald Trump succeed in his negotiations to denuclearize North Korea after the recent summit meeting with North Korean leader Kim Jong Un.
"We all can hope for the best," Boggs said. "We have to pray for our president. I do pray for President Trump that he will do well and he will maintain his focus."
The Korean Veterans Association of the Philadelphia Region co-hosted the event.
Oh Young Lee, president of the association, wants action from Kim, not more promises.
"We have to see," he said, noting the broken promises made by Kim's father and grandfather.
During his speech, he remained cautiously optimistic about permanent peace.
"Since the armistice that resulted in a cease fire, since 1953, North Korea has repeatedly provoked South Korea for decades," Lee said.
But he says there's new hope for peace with recent events, including the April Korea summit at the demilitarized zone, and the meeting of Trump and Kim in Singapore.
WHYY is your source for fact-based, in-depth journalism and information. As a nonprofit organization, we rely on financial support from readers like you. Please give today.