Kenney slams Trump administration over ICE arrests of 100 in Philly
Listen
0:00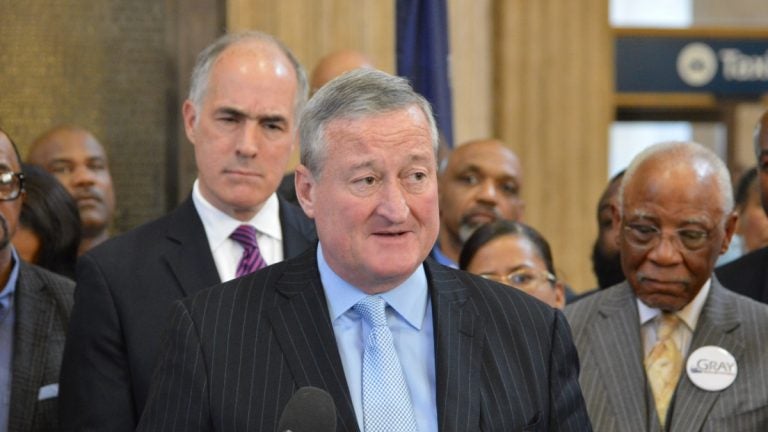 Large-scale arrests in Philadelphia and other "sanctuary cities" netted about 400 unauthorized immigrants Thursday.
Philadelphia Mayor Jim Kenney, who has for months slammed the Trump administration approach to immigration, called the latest arrests of about 100 people in Philadelphia "unnecessary and uncalled for."
"It doesn't make our cities any safer," Kenney said Friday. "The more you drive people underground, the less likely they are going to want to call police to report crime or to be witnesses."
As a sanctuary city, Philadelphia officials only hand over people in police custody when ICE agents get a judge's warrant. The agency contends a warrant isn't necessary.
Kenney said focusing on sanctuary cities is just politics on the part of the Trump administration.
"I think this is a political issue, this is Trump playing to his base, Jeff Sessions playing to their base, to continue to divide this country and scare people," Kenney said. "It's all this culture war we are going through from the NFL on down."
Though many of those arrested in Philadelphia had been deported before or were convicted criminals, Kenney said he does not support the action.