Jury begins deliberations in hate crime trial for former South Jersey police chief
Did Bordentown's former police chief Frank Nucera Jr., who is white, slam the head of a handcuffed Black teenager into a door jamb out of resentment towards African Americans?
That is now up to a mostly white federal jury in Camden to decide.
Federal prosecutors and the defense delivered their closing arguments Monday in Nucera's second trial. Nucera was convicted of lying to the FBI during the first trial in October 2019, but the jury deadlocked on the more serious remaining charges, including hate crime assault and violating the teen's constitutional rights by using excessive force, so the judge declared a mistrial.
Assistant U.S. Attorney Joseph Gribko told the jury on Monday they needed to decide whether they believed the words of subordinate officers who testified against their former boss.
"If you believe that, then the defendant is guilty," Gribko said.
Nucera is accused of attacking Timothy Stroye while he was in police custody in September 2016. The then-18-year-old had been arrested for trespassing at the Ramada Inn on U.S. Route 206, where he had taken a swim in the pool without paying for a room. While being escorted off the property, other officers testified that Nucera had slammed Stroye's head so hard into the door jamb, they heard a thud.
Prosecutors allege the attack is the culmination of resentment Nucera held against African Americans, as evidenced by his regular use of racial slurs, recorded on tape by one of his former subordinate officers.
"He wanted to teach them a lesson," Gribko said, adding that Nucera "wanted African Americans like Timothy Stroye to stay out of his town." Gribko said Nucera said so himself on the secret recording made by then-Bordentown Sgt. Nathan Roohr.
Roohr, now a lieutenant, began secretly recording Nucera on his cell phone before the incident at the Ramada, capturing Nucera on tape using racial slurs against Black people. He continued recording Nucera and other officers discussing what happened to Stroye.
Roohr said he deleted about 20 recordings from before September 2016 because they didn't contain anything important. He turned over 81 one recordings to federal investigators and worked with them to record more conversations with other officers about the incident at the Ramada.
Nucera's defense claimed Roohr had an ulterior motive for recording Nucera, and that he had been conspiring with Lt. Brian Pesce, who replaced Nucera as police chief, to keep a "bad Frank diary" in order to push their boss out.
Gribko told the jury Roohr didn't have to go to the FBI if he wanted to push Nucera out. He said the recordings were enough on their own, citing that a former township employee, who worked closely with Nucera on the administration team, resigned once it was learned she had used the same racial slurs Nucera did in conversations.
"[Roohr] could have went to the township committee or leaked it to the press," Gribko said. "All he had to do was push play."
Nucera's defense attorney, Rocco Cipparone, continued to question Roohr's credibility in his closing statement.
"They let the fox — Roohr — guard the henhouse," said Cipparone, referring to the deleted recordings, noting Roohr had control over which ones were saved and which were not.
"There's no corroboration for Roohr — period," Cipparone said.
Cipparone, who acknowledged that his client did use offensive and racist words, argued that social justice and criminal justice are two different things.
He also said the government did not show the complete picture of a video where Stroye was talking to another prisoner in a holding cell after the incident. In the video, Stroye said he believed he had a concussion after being "kneed in the head."
"Prosecutors selectively chose snippets from the universe of evidence which actually establishes Frank's innocence," Cipparone said.
It is not clear how long the jury will take to render a verdict. Judge Robert Kugler made it clear to the jury that there is nothing that dictates the amount of time they need.
"The process is entirely up to you," he told them.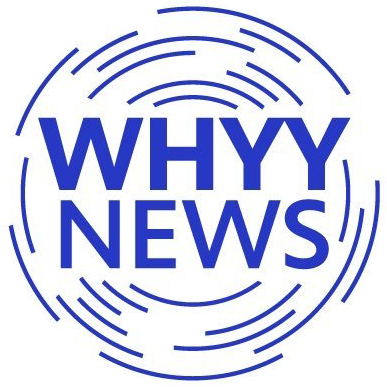 Get daily updates from WHYY News!