June 18-19: Calling all Bike Thinkers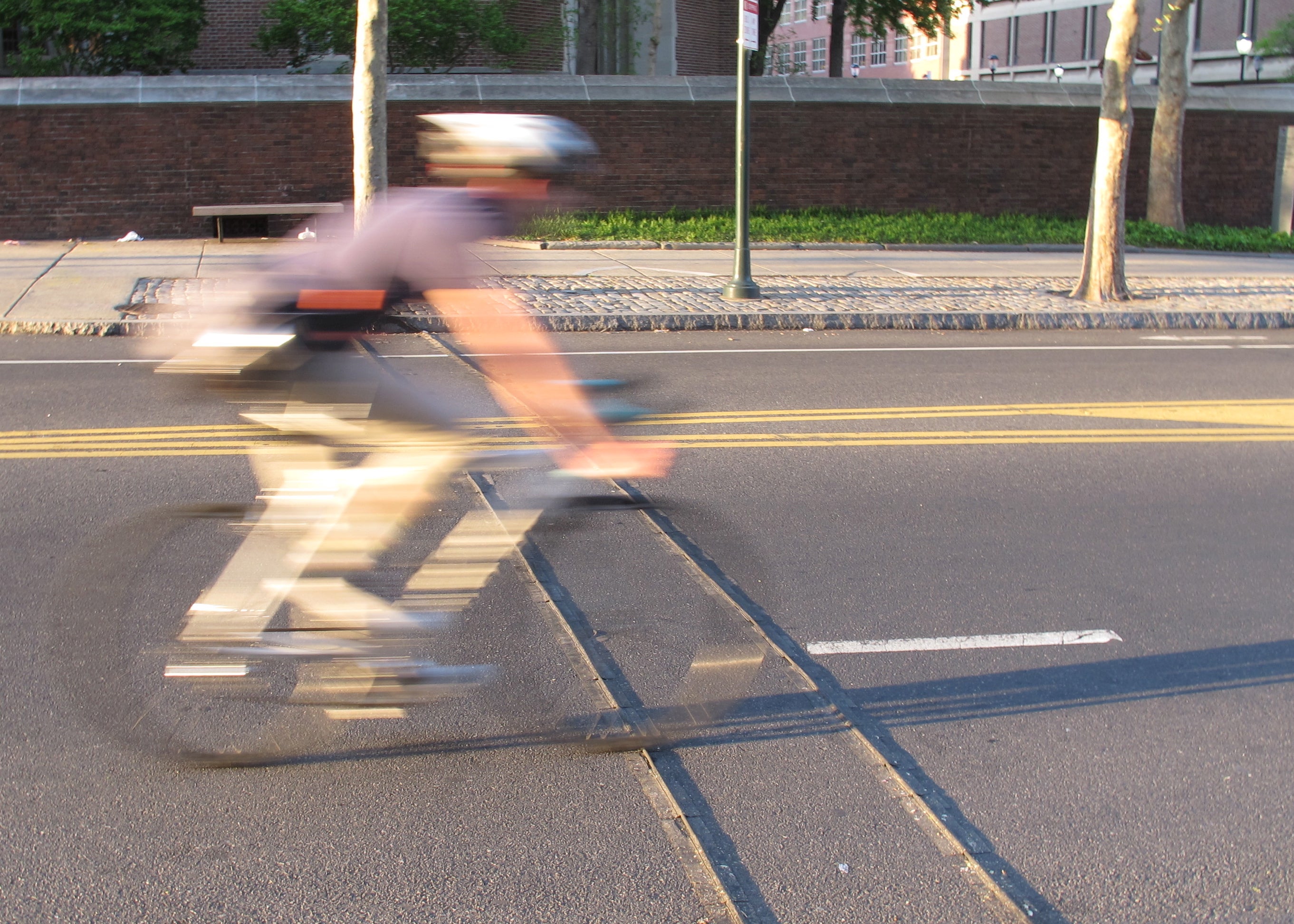 If the very idea of European-influenced bike planning in Philly gives you goosebumps, know that you're invited to participate in the ThinkBike Workshop on June 18 and 19.
The Mayor's Office of Transportation and Utilities, and Bicycle Coalition has put out the call for members of the public – from transportation planners to casual riders – to participate in a two-day ThinkBike Workshop on June 18 and 19 that they're co-hosing with the Dutch Embassy.
For two full days design teams will be led by Dutch bicycling experts to consider bike-friendly improvements to two parts of the city – the area from City Hall (and westward connections along JFK/Market) and the area around Temple's main campus (and how it can connect to other areas of the city). Team members should be ready and willing to bike (BYO) rain or shine. MOTU says, "Each team should include planners and engineers from the City of Philadelphia, PennDOT, engineering consultants, SEPTA, Temple University, community groups, various other institutions, business groups, and members of the public." To be considered for one of the design teams contact Aaron Ritz via email or by calling 215-686-9000.
If a two-day workshop is too much, consider registering for one of the public sessions that bookend the workshop. The first session is Monday, June 18 from 9-10:30am, where Dutch experts will present concepts that have contributed to a high-rate of cycling and increased safety in the Netherlands. [register here] On Tuesday, June 19 design teams will present their findings about how "Dutch methods could be applied to address bicycle circulation" around the City Hall and Temple University. [register here]
Who knows, maybe the ideas generated in these sessions could shape the ideas for separated bike lanes on JFK and Market or reduce accidents around Temple.