`It's heartbreaking': On the eve of a pandemic Thanksgiving, FEAST distributes meals, coats to those without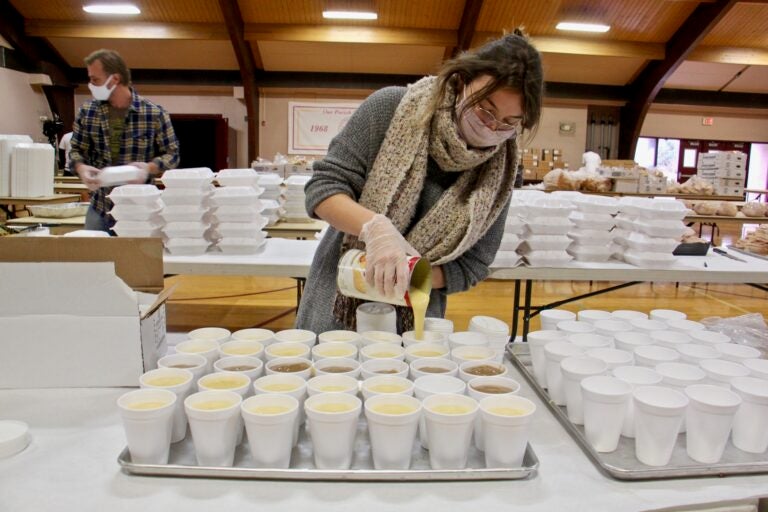 About two dozen volunteers came together Wednesday at St. Robert Bellarmine Church in Warrington to prepare and distribute more than 3,000 meals and 1,500 coats to people in need this Thanksgiving.
"It's been an extra rough year for everybody. We are serving more meals than we ever have before due to the pandemic, and we just want to make sure that everyone has a great holiday," said Colleen Fuchs, a longtime volunteer.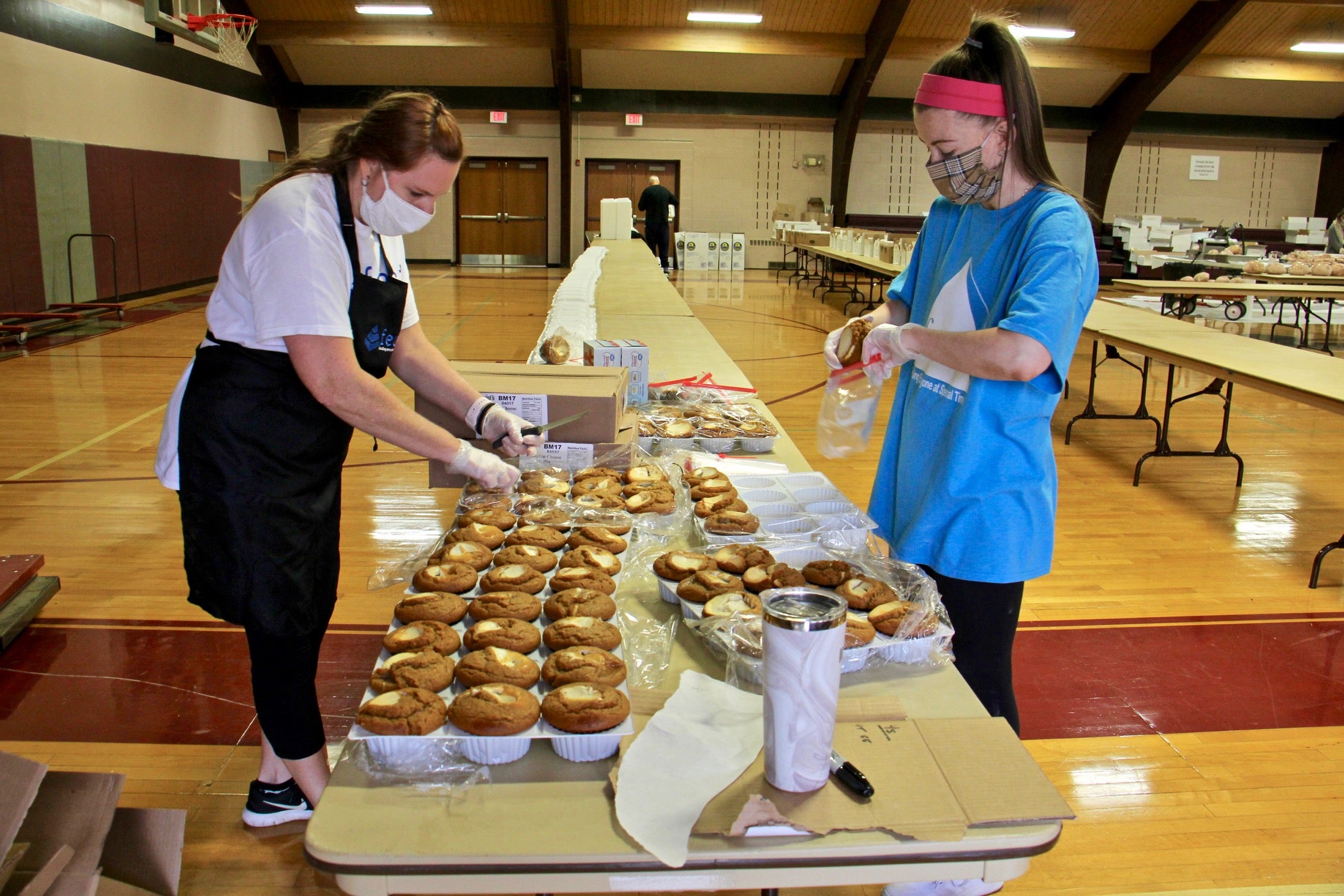 Spearheaded by Feeding Everyone at Special Times (FEAST), a nonprofit organization, the charitable effort aims to provide meals to the Central Bucks and Eastern Montgomery County communities — but people from all over were welcome.
"There will be a contact-free pick-up [until 7 Wednesday night ] … People will come and they will pick up the coats if they need coats, they will pick up the meals and they'll be on their way," John Clauss, executive director of FEAST, said.
Though the organization primarily handled the meal portion of the event, other groups were involved with the coat operation.
"We also get involved with distributing winter coats through an arrangement we have with Macy's, Soles4Souls, and the Greater Philadelphia Automobile Dealers Association," Clauss said.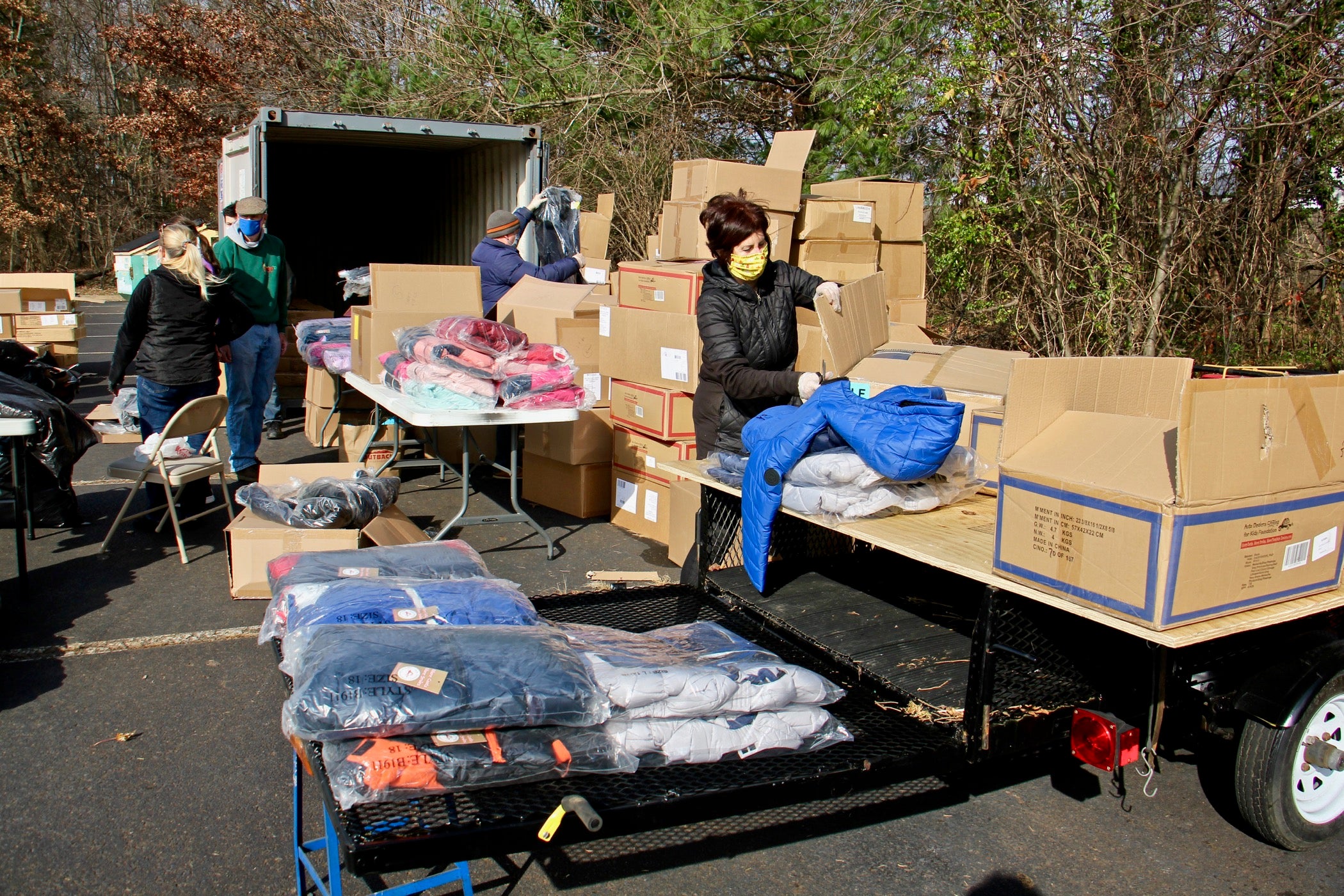 Soles4Souls is a nonprofit that donates shoes and clothing to people in need. Lizzy Swiderski is the director of operations for New Jersey, but because of her close ties to these communities, she was ready to help out.
"I live nearby, so I wanted to just come out and do my part," Swiderski said.
Now more than ever, helping hands are needed, the volunteers said.
"What brought me out here to help? Our community is in need," Kelly Capobianco, a volunteer, said.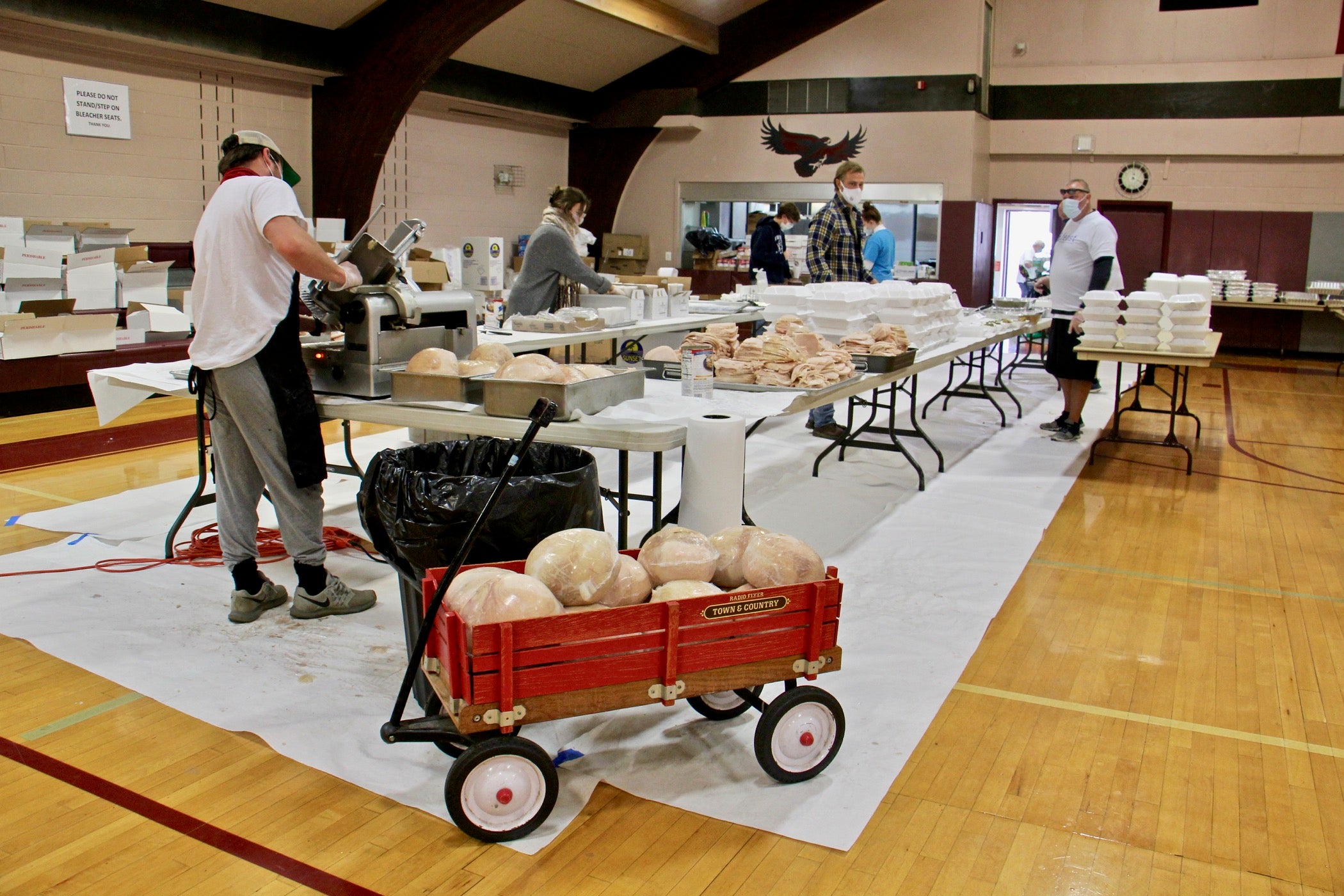 Heather Zadrogra has been involved with FEAST from the very beginning. This year has a different feel, she said.
"You look around and you see what's going on, and it's heartbreaking," Zadroga said. "I think everyone should do what they can to help our neighbors."
FEAST was founded in 2012 by Clauss and a friend of his. The initial food giveaway was about 100 meals. Since then, the charitable undertaking has grown far beyond what Clauss imagined.
One person who has seen the idea flourish is Jayne Clauss, John Clauss' daughter. Since she was 8 years old, she has been present as FEAST grew with her.
"I think it was a lot smaller then, obviously, but I think it's grown a lot more than any of us expected," Jayne Clauss said.
That has meant a need for more hands.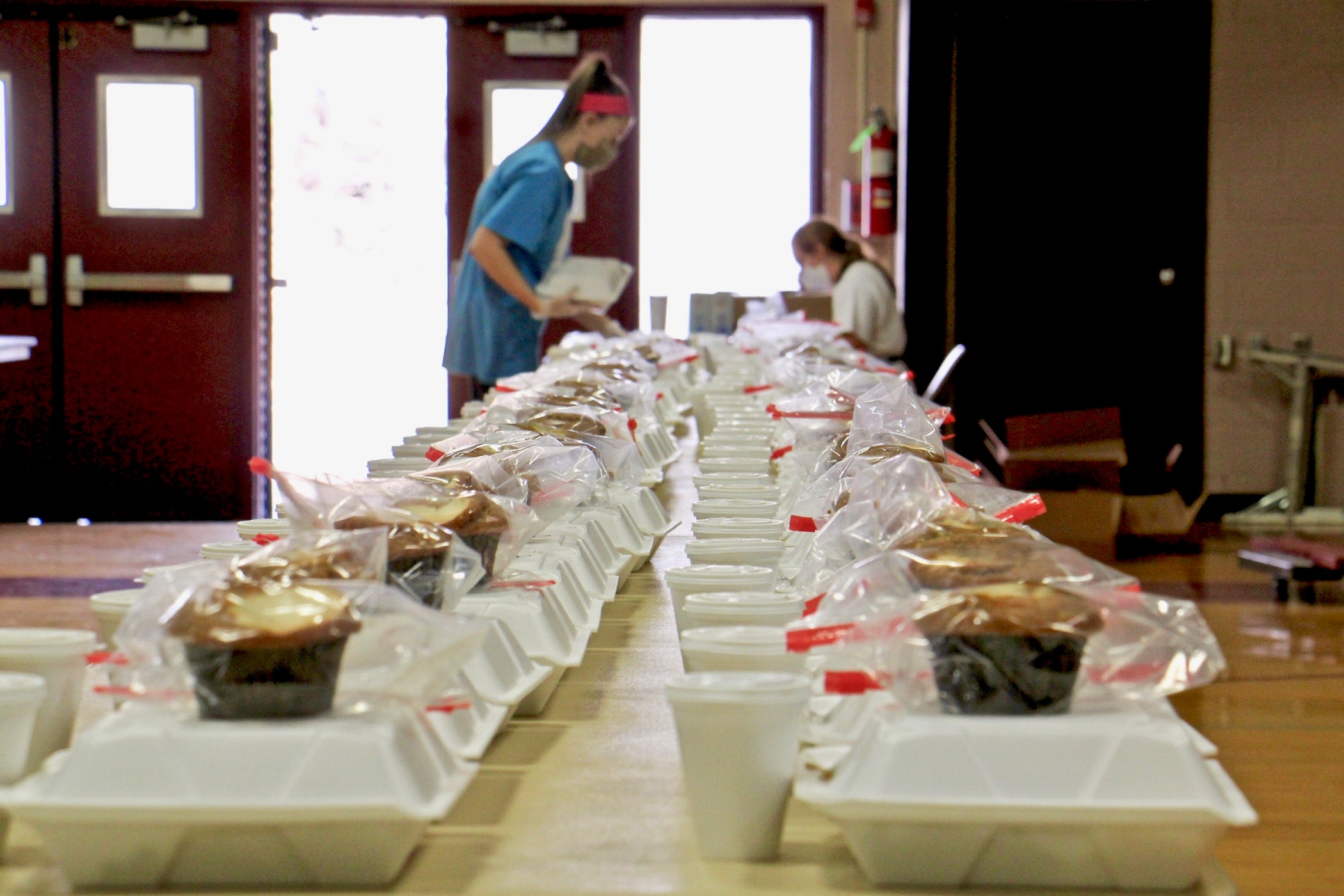 "As we've grown, we've needed more people. We get a lot of people that contact us and offer to help. Especially in the environment we have right now, we're limited to the amount of people in the church that I guess the county and the CDC will allow us to have in here," Clauss said.
Bucks County's restrictions meant FEAST split the meal and coat operations into two components, with the meals being prepared inside the church and the coats being sorted outside.
"So my role this year is to help get the coats sorted and set up, so that when people come, it's hopefully seamless," Zadroga said.
Though FEAST is usually only activated during Thanksgiving, Christmas and Easter, dire situations caused by the pandemic have pushed it into action beyond its normal capacity.
"We fill in a little bit in the pandemic world that we are living in now. We had two spaghetti dinners over the summer. We're going to have a soup and sandwich kitchen between Christmas and Easter this year," Clauss said.
FEAST functions solely on donations, so Clauss encourages all who would like to help to visit www.helpfeast.com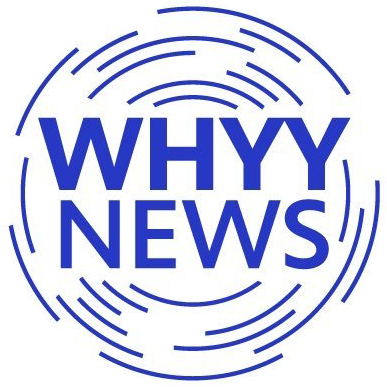 Get daily updates from WHYY News!