International medical travelers a boon to Philadelphia
The Philadelphia region boasts more than 20 universities and colleges, as well as five medical schools and schools of nursing and health care administration.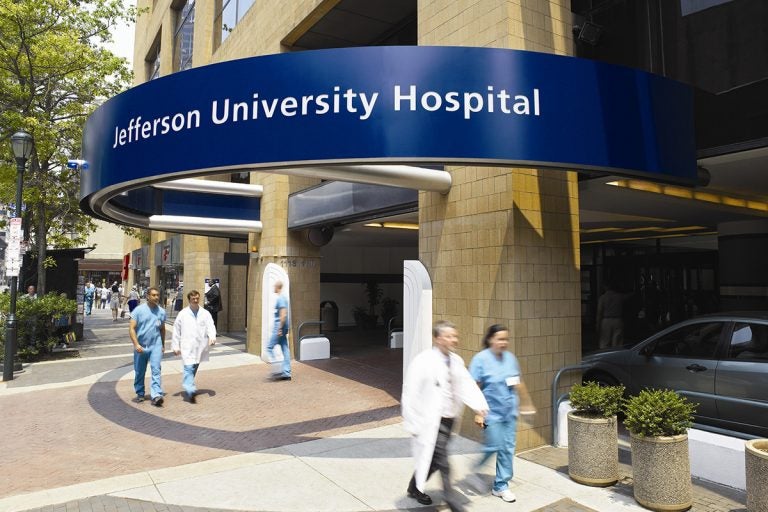 More and more Americans are becoming medical tourists, zooming off to exotic places to get their hip or knee replacement, facelift, or dental implants at half the price of the procedure at home — and often with much shorter wait times. And they can get a nice vacation and suntan in the bargain.  
Patients Beyond Borders estimated that about 1.4 million Americans traveled abroad for health care needs in 2017. Worldwide, it's a $439 billion business each year, with about 11 million people traveling from one country to another.
The United States alone sees between 100,000 and 200,000 of those travelers, according to a 2015 U.S. International Trade Commission briefing. And Philadelphia is a natural hub to receive those medical travelers.
Philadelphia is a city whose primary services are in education and medicine. The region boasts more than 20 universities and colleges, as well as five medical schools and schools of nursing and health care administration.
Leonard Karp, president and CEO of Philadelphia International Medicine, says more than 5,000 people a year travel here for health care. PIM's affiliates include institutions such as Fox Chase Cancer Center, Wills Eye Hospital, Magee Rehab Hospital, the Rothman Institute for Orthopedics, and a pair of top-flight hospitals: Temple and Thomas Jefferson.
Karp says that PIM is the largest organization of its kind anywhere, connecting patients from around the world to doctors and specialists at seven world-class Philadelphia-area medical centers. The service attracts clients from some 50 countries, 70 percent of them from the Middle East. Patients coming here have access to more than 100 specialties and subspecialties — from lung and liver transplants to a full range of oncology services, from neurosciences to bone-marrow transplants.
PIM further raises the city's global profile by coordinating a continuing-education network for overseas physicians and nurses, including annual visits to Philadelphia, and by partnering with international medical schools, medical societies, and governments to train health care providers and administrators.
One health care traveler in Philadelphia is Emmanuel Bademosi, a consultant from Bermuda. He was suffering from multiple myeloma and needed a transplant, which took place at Jefferson University Hospital. He was airlifted there and spent several months undergoing surgery and rehab. Bademosi's Bermuda-based insurance covered all medical and surgical procedures, which included a stem cell transplant, and also paid for his airfare and accommodations at the Benjamin Franklin Hotel.
Bademosi's cancer is in remission, and he expects to be going home to Bermuda soon. Before that, he plans to absorb Philadelphia's cultural scene while getting back to what he describes as his excellent physical health.
Bademosi's experience isn't unique to Philadelphia. Baltimore, New York , Miami, and other U.S. medical centers attract travelers, too. But with two of Philadelphia's principal economic drivers being health care and tourism, the city is ideally placed.
And while its revenue might not be huge in relation to the roughly $3 trillion a year the U.S. health care industry earns, there is a domino effect that accrues to the city's benefit: Health travelers, often accompanied by their families, contribute to the local economy, while getting first-class care, by visiting museums, attending theaters and dining in restaurants. Spending money on recreational activities is a distinct bonus to their therapy — and to excellent public and international relations around the world.
WHYY is your source for fact-based, in-depth journalism and information. As a nonprofit organization, we rely on financial support from readers like you. Please give today.