Inside Solly Stables of Fox Chase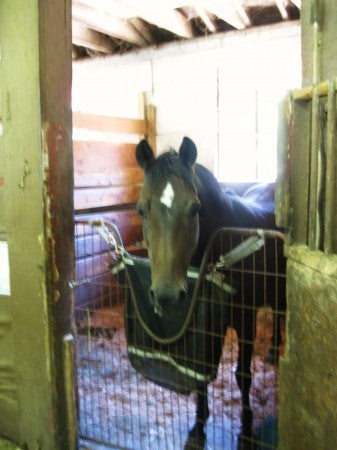 The stable sits between two twin homes where Tabor Road meets Solly Avenue in Fox Chase. Tim Martin has worked at Solly Stable for almost 20 years. He is currently the Head Hostler for the stable, which he said was built in 1955. Located at 1140 Solly Ave., the stable is currently managed by The Solly Stable Riders Association a nonprofit for The Fairmount Park Commission.
Martin proudly showed off a mustang, Roco, and two mares, Bali and Carrie, in addition to Snowbird, a white pony popular with children who visit the stables. According to Martin, the stable is home to 22 horses and although the stable doesn't offer rides through Pennypack Park, it does provide tours and educational programs to those stopping by.
On August 20, the stable held its second annual picnic/open house that was well attended. In addition to the picnic outreach, the stables have an active 4-H program and also work with the Philadelphia Youth Network to provide a place for kids to learn about horses.