Ideas Worth Stealing: Community land trusts as a way to maintain affordable housing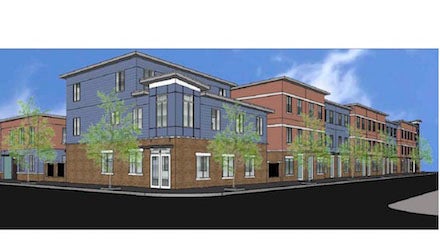 Community land trusts, which have proven a valuable tool for maintaining affordable housing, have only made a limited appearance in the Commonwealth.
Places like Philadelphia and Pittsburgh have made a name for themselves as perpetually affordable cities that stand in contrast to places like San Francisco and New York, where real estate prices are ballooning. But increasingly the availability of affordable housing in Pennsylvania cities is shrinking, too. As these cities grow for the first time in decades and neighborhoods revitalize, the changes are pricing out longtime residents.
But one tool that's proven valuable for maintaining affordable housing around the U.S. — the community land trust, or CLT — has only made a limited appearance in the Commonwealth.
How does a community land trust work? An organization, usually a non-profit, purchases land with the goal of maintaining it in perpetuity for a specific purpose. That purpose can be affordable housing, though it can vary – for example, land trusts have long been used for conservation, and there's a Neighborhood Garden Trust in Philadelphia, which maintains green space for community gardens.
In the case of housing, the organization then sells the houses on the land to a low-income buyer. But important factors differentiate home ownership on a land trust from regular home ownership.
For one, ownership of the land is separated from the house, and remains in the hands of the land trust. Homeowners lease the land the house stands on. According to an article in The Atlantic, "dividing the structure from the land has two important benefits: it ensures that the land won't be sold to developers by keeping it in the community's possession, but still allows people to buy a home and earn equity on the structure." That equity is usually limited by the trust; to keep properties affordable, the landowner, using a formula, limits what percentage of the market rate appreciation the homeowner can actually collect on during resale. Additional stipulations control who can purchase a land trust house, usually limiting access to low-income individuals.
Aside from keeping prices low, CLTs also educate participants on home ownership and finances, and can assist with financial counseling, loan modifications, and actual financial help if a homeowner is having trouble making payments.
There are currently about 250 community land trusts in the U.S., including several in Pennsylvania:
Centre County Housing and Land Trust
Lehigh Valley Community Land Trust
State College Community Land Trust
Community Justice Land Trust (led by the Women's Community Revitalization Project (WCRP) in Philadelphia)
The Allegheny Land Trust, which primarily works with land conservation, just finished a feasibility study for a CLT in the Pittsburgh region. And the Mosaic Community Land Trust in Pottstown, which currently manages gardens, wants to add houses to their portfolio — they're looking for money to be able to do so.
All told Pennsylvania's CLTs support about 100 properties in the state. That's including the 36 units, called Grace Townhomes, the Community Justice Land Trust is currently building in Port Richmond, in Philadelphia. (Initially, the units will work as below-market rentals, though eventually the organization wants to transition them into homeowners' hands. If that happens, when the owners of those units are ready to sell, they'll be permitted to mark up the price of property only by 10 to 50 percent of the market rate appreciation.) Even at that scale, the Community Justice Land Trust is considered one of the first large community land trusts in the largest housing market in the state.
Community land trusts are rarely huge, but just for comparison, a Boston CLT currently supports more than 200 units. The Champlain Housing Trust in Vermont is the largest in the nation and supports 557 owner-occupied homes.
Community land trusts usually acquire land piecemeal (Boston's CLT is an exception) so the process can be burdensome. Initial funding to purchase properties, especially for new CLTs, can be a challenge (see Mosaic CLT, above), as can finding local banks that will make mortgages that accommodate the particularities of CLT deals.
One thing that could make it easier for organizations interested in starting CLTs to do so is Pennsylvania's land bank law. The main goal for land banks is to get vacant and blighted property back into productive use quickly, choosing potential purchasers with a community plan in mind. CLTs' goal is to acquire land inexpensively and keep the houses on it affordable and the community stable. Land banks can have ready clients in land trusts while the trusts can use land banks to buy up land cheaply, something that's not always easy in neighborhoods that have already started to gentrify.