Hunter Biden's plea deal on tax and gun charges collapses under avalanche of questions by Delaware judge
U.S. District Judge Maryellen Noreika had loads of questions about the deal and her role, so she deferred a decision on whether to accept or reject it.
Listen
1:23
A federal judge in Delaware deferred a decision Wednesday on whether to accept or reject Hunter Biden's deal with the government to plead guilty to two tax misdemeanors and enter a diversion program for a felony firearms charge.
During the three-hour hearing in Wilmington, U.S. District Judge Maryellen Noreika peppered prosecutors and lawyers for President Biden's son with questions about the plea deal they struck after a five-year investigation.
Ultimately, she ruled she couldn't accept it as written and ordered the attorneys to file briefs, and said she would soon schedule a new hearing
Biden, who had entered the courtroom fully prepared to plead guilty in what congressional Republicans have derided as a sweetheart deal, ultimately entered a not guilty plea.
The hearing began with Noreika wondering why the plea agreement seemingly restricted her power to decide on its acceptability, musing that it appeared the parties wanted her to be a "rubber stamp" for the deal they struck.
Assistant U.S. Attorney Leo Wise and defense lawyer Christopher Clark explained that the deal was a good-faith bargain to resolve the probe into Hunter Biden's business dealings and finances.
Biden himself told the judge he fully understood that although Wise would recommend probation for the tax charges, the judge could sentence him to up to a year in prison on each of the two counts.
An hour into the hearing, though, Noreika called a recess when it became apparent that, in response to her questions, the parties also disagreed over the scope of future charges that could be brought in what Wise said was an ongoing investigation.
When she asked, for example, if the deal permitted prosecutors to later charge Biden with failure to register as an agent for a foreign government during his time working for the Ukrainian energy giant Burisma and a company in China, Wise said it did.
Clark objected.
"I don't agree with what the government said," he said.
Noreika said that for the deal to "be enforceable, there has to be a meeting of the minds."
"Then there is no deal," Wise blurted.
After a 15-minute recess, they told the judge that the agreement prevented Biden from being charged with any other tax violations for the years 2014 to 2019, as well as any past drug offenses or crimes related to the .38 Special handgun at issue in his gun case.
Biden, who has acknowledged a longtime addiction to alcohol and crack cocaine, was charged with illegal possession of a firearm by a drug user.
In the tax case, prosecutors outlined Biden's repeated failure to pay between $1.1 and $1.5 million in federal taxes from $4.4 million of income in 2017 and 2018.
Wise said his accountant and business partner pestered him to file and pay in 2018, but at the time he was living in California during a time he has called "the spring and summer of nonstop debauchery."
Biden told the judge he had been in treatment more than six times but hasn't used drugs or alcohol since May 2019.
During that tumultuous period, Wise said that Biden said he was going through a divorce, involved in business litigation, and other troubles.
Asked about them by the judge, Biden said, simply, "Virtually, everything collapsed."
Wise also revealed that an unidentified "third party" had settled Biden's tax bill for him, paying about $2.5 million in overdue taxes and penalties for 2017, 2018, and 2019. Biden told the judge the money was "a loan."
With the hearing seemingly back on track after the terms of the deal had been examined, Noreika then grilled the lawyers about why the parties had unilaterally decided that she — not the government — would rule on whether Biden commits any future violations of the diversion agreement on the gun felony.
Wise and Clark acknowledged there was no precedent for involving the judicial branch in deciding whether to bring charges for violating the diversion deal.
Biden, 53, didn't speak much, usually answering "yes" or "no" followed by "your honor" to her questions. He seemed frustrated when the judge wouldn't accept the lawyer's arguments, and wore a grim expression while huddling with them during the recess.
As the hearing ended, the president's son strode out of the courtroom without saying another word.
While reporters packed into the courtroom and cameras crowded the sidewalks outside the courthouse in downtown Wilmington, a few interested onlookers milled around, waiting for Biden to come out. Some who worked downtown came during their lunch break or stopped by on their way to work.
One worker, Ashton Ross said she'd been following the proceedings and was excited to see history made in her backyard. "It's off the screen into reality and it's so close to home," she said. "It's just exciting to be here."
Onlookers crowded on the sidewalk as he left. One woman, Shantell Newman, yelled at Biden's car that she wanted "equality for everybody."
WHYY's Cal Ransom contributed to this story.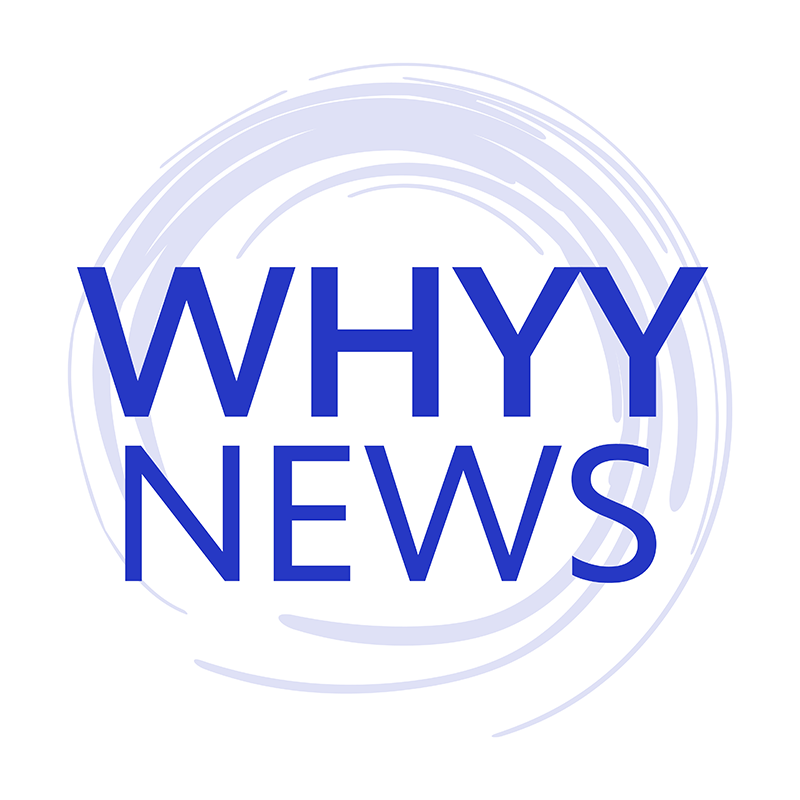 Get daily updates from WHYY News!
WHYY is your source for fact-based, in-depth journalism and information. As a nonprofit organization, we rely on financial support from readers like you. Please give today.