How do off-cycle elections impact Philly planning politics?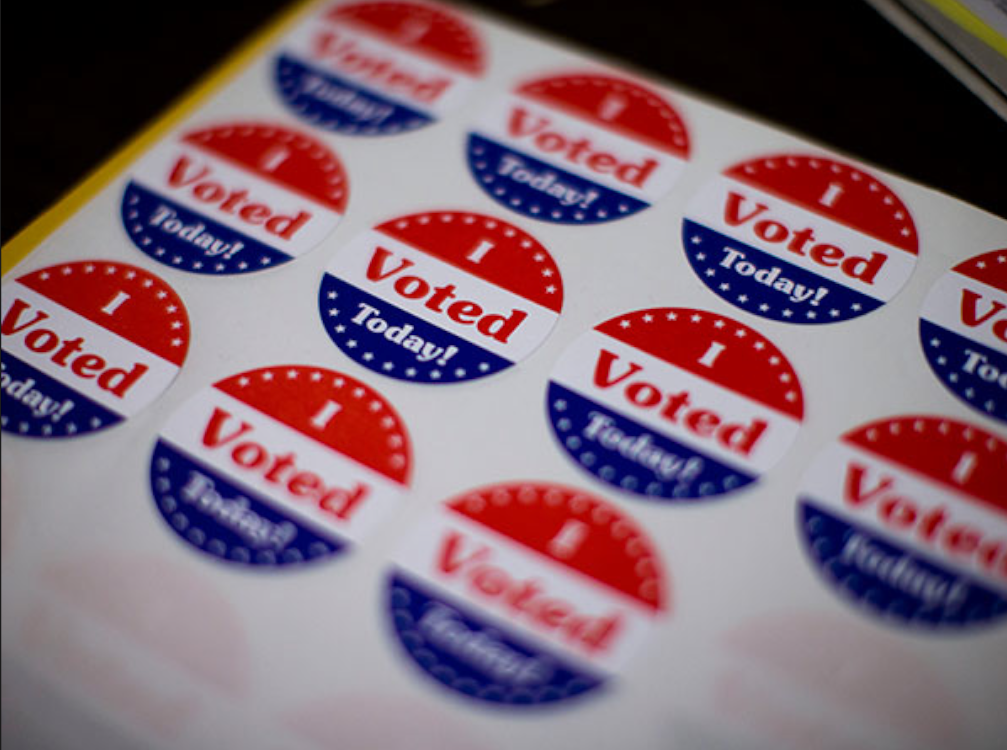 One reason PlanPhilly is shifting focus a bit to cover the political issues impacting city planning in the 2015 campaign is that accountability journalism done well can increase voter interest and participation in elections, head off weak policy ideas, and dilute the influence of narrow interests.
The lower the turnout, the greater the power special interests have to push favored policies to candidates, and political scientist Sarah Anzia argues that's no accident. Her research in "Timing and Turnout: How Off-Cycle Elections Favor Organized Groups" finds that the timing of elections is itself a political choice, with the choice of the low-turnout non-Presidential municipal election year favored by locally-powerful groups with economic interests (employment, compensation, job security, property investment) staked on the outcome of local elections.
Seth Masket summarizes Anzia's case in a blog post about political representation in Ferguson, Missouri:
In short, interest groups have an easier time dominating the low turnout, low media exposure environment of off-cycle elections. In cities that have off-cycle elections for city councils and school boards, we tend to see police officers, firefighters, and teachers receiving higher pay and better benefits. After all, it's these local public employees (and their immediate friends and families) who often have the most at stake in municipal elections; they'll vote no matter what. Most of the rest of the population simply sees no need to participate. That drop in voter turnout makes a huge difference in terms of policy.
And this has an important relationship to the parties. The unions and public employee groups that tend to benefit from these off-cycle elections also tend to lean Democratic. As a result, it is Republican state legislators across the country who tend to push to synchronize local elections with presidential ones, while Democratic legislators protect the off-cycle elections where they exist. That is, Republicans are pushing for higher turnout while Democrats want to keep it lower for municipal elections.
You could label this hypocritical, but basically, it's just parties advocating for their constituent interests, which is as old as democracy. Voter turnout, after all, is simply a means to producing certain policy ends, and the parties will tend to push whatever rules help reach those ends.
Which groups win and which groups lose when voter interest and participation in Philadelphia elections is low? Who might be in a weaker political position if voter interest and participation were higher? And how would this impact our area of interest in city planning and transportation?
Take Matt Ruben's points about the politics of transit-oriented development in Northern Liberties. Matt thinks it would be politically easier to pass a citywide Transit-oriented Development Overlay District than it would to pass a TOD overlay in a single Council district or planning district, because groups with narrower concerns over parking and views would have a harder time organizing on behalf of those interests in a citywide TOD debate.
The logical conclusion of this argument is that when fewer people participate in the planning conversation, the more likely small groups of near neighbors are to win parking-oriented development and exclusionary zoning regulations; the more likely developers are to win variances from neighborhoods' planning and design standards; and the more likely construction unions are to win protectionist labor and contracting policies.
As transportation analyst Alon Levy argues it's not uncommon to see the interest groups concerned with development politics engage in cartel-like behavior to protect their control not just over policy outcomes but over access to political and social networks as well:
"What they want is not just specific amenities, but also the power to demand more in the future; it's precisely this power that ensures the neighborhoods that are desirable to outsiders are unaffordable to them. What they want is a system in which their political connections and social networks are real resources. A city that welcomes newcomers is the exact opposite. Expensive housing is ultimately not a market failure; it's a political failure."
It's a provocative take, but does he have a point?
And if so, what's the right response? Even if we did want to move municipal elections to an even year, that would require a charter change. The Home Rule charter established 1951 as year zero, and established elections every 4 years hence:
"At the municipal election in the year 1951 and in every fourth year thereafter, a Mayor shall be elected" and the same goes for City Council.
For a quicker and easier approach to increasing voter turnout, we might look to Los Angeles, where local officials are looking at the option of turning ballots into lottery tickets:
Alarmed that fewer than one-fourth of voters are showing up for municipal elections, the Los Angeles Ethics Commission voted Thursday to recommend that the City Council look at using cash prizes to lure a greater number of people to the polls […]
Commissioners said they were unsure how big the prizes should be or how many should be offered, saying a pilot program should first be used to test the concept.
"Maybe it's $25,000 maybe it's $50,000," said Commission President Nathan Hochman. "That's where the pilot program comes in — to figure out what … number and amount of prizes would actually get people to the voting box."
The Los Angeles Ethics Commission also recommended shifting municipal elections to even years to increase turnout, but there was a recognition that this would be a complicated medium-term goal, while a lottery pilot could be tried as soon as next year, depending on the funding source.
While this remedy might sound repugnant – what if people only vote because of the lottery and don't bother to read up on the candidates – there's some interesting evidence that financial incentives make people more likely to invest in political information. Princeton political scientist Victoria Shineman reviewed some of the academic research on the subject and found positive effects on civic information-gathering habits:
Providing subjects with a financial incentive to participate not only caused those subjects to be more likely to cast a ballot – mobilized subjects were also more likely to acquire the types of information that were necessary for making good vote choices. Incentivizing participation increased both voter turnout and political information.
With voter turnout coming in at just 19% in this May's primary it's clear that lecturing Philadelphians to care more about city politics isn't working, and if we want a broader political participation, then the birthplace of American democracy will have to rediscover its roots as a policy innovator in this area.
WHYY is your source for fact-based, in-depth journalism and information. As a nonprofit organization, we rely on financial support from readers like you. Please give today.