How can Philly's walkability improve?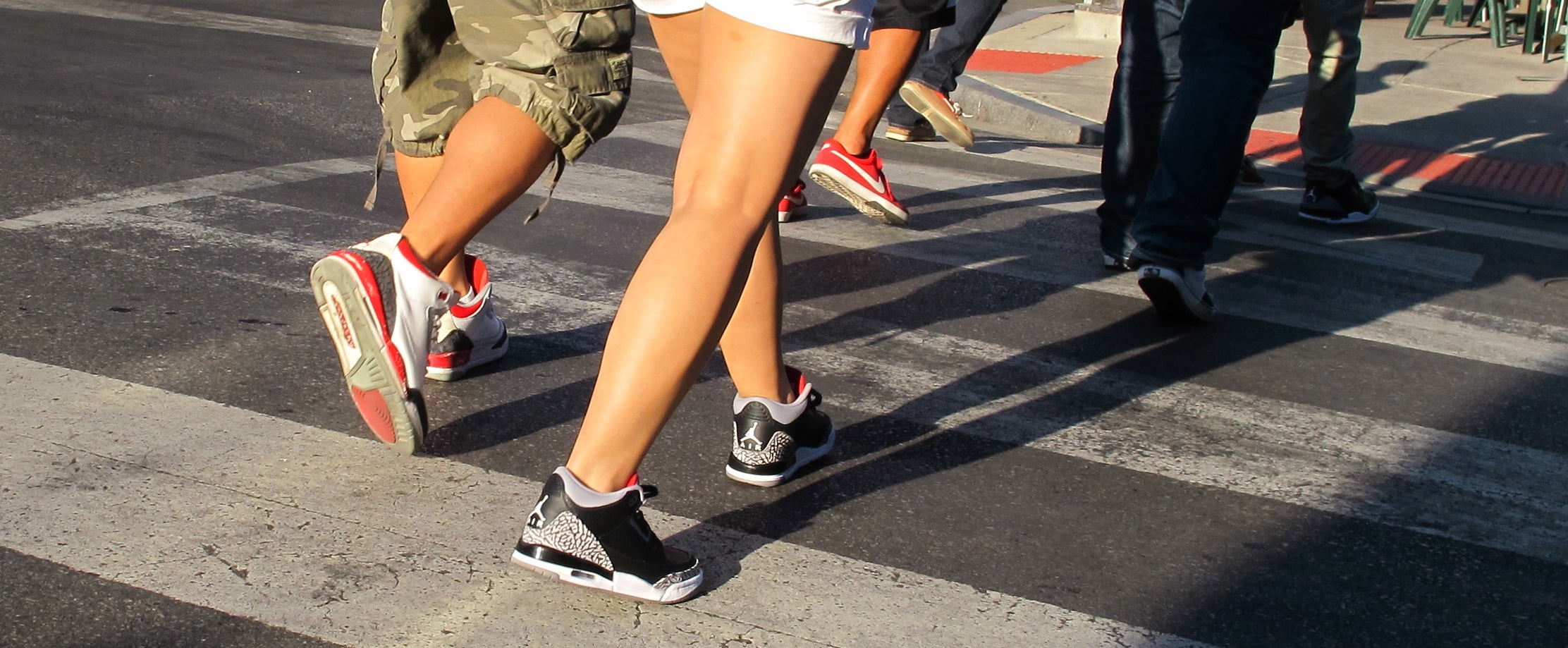 Do blocked sidewalks make you grit your teeth? Does it burn you up when a cyclist cruises down the sidewalk heading right for you? What about when you have to tempt death by racing to cross a street with a short signal? It's time to voice those concerns by taking a pedestrian safety survey for Feet First Philly, our city's new pedestrian advocacy group.
Feet First Philly was launched this year by the Clean Air Council to advocate for pedestrian-friendly improvements to Philly streets. Through the group's early conversations, safety concerns – particularly signal timing at intersections – rose to the fore. Now they want to hear what you think the most pressing issues are for pedestrians in and around the city, so hop over to take their online survey.
Philly's old, intimate street grid makes many parts of the city ideal for walking. Other areas not so much. Help arm the fledgling Feet First Philly with data to inform its pro-pedestrian campaigns.