Holme Avenue bridge construction begins today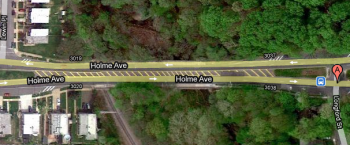 Holme Circle residents should prepare themselves for some commuting delays.
The Holme Avenue bridge between Lewin Place and Longford Street will be repaired beginning today — and won't be completed until July 2012.
The state-funded $5,000,000-plus project will involve replacing an I-beam with a box beam to support the bridge. Traffic restrictions will be in place until the projected completion date. Once finished, the bridge will once again have two lanes in each direction and sidewalks on either side.