Historical Commission to begin considering historic districts after years, sometimes decades, of delay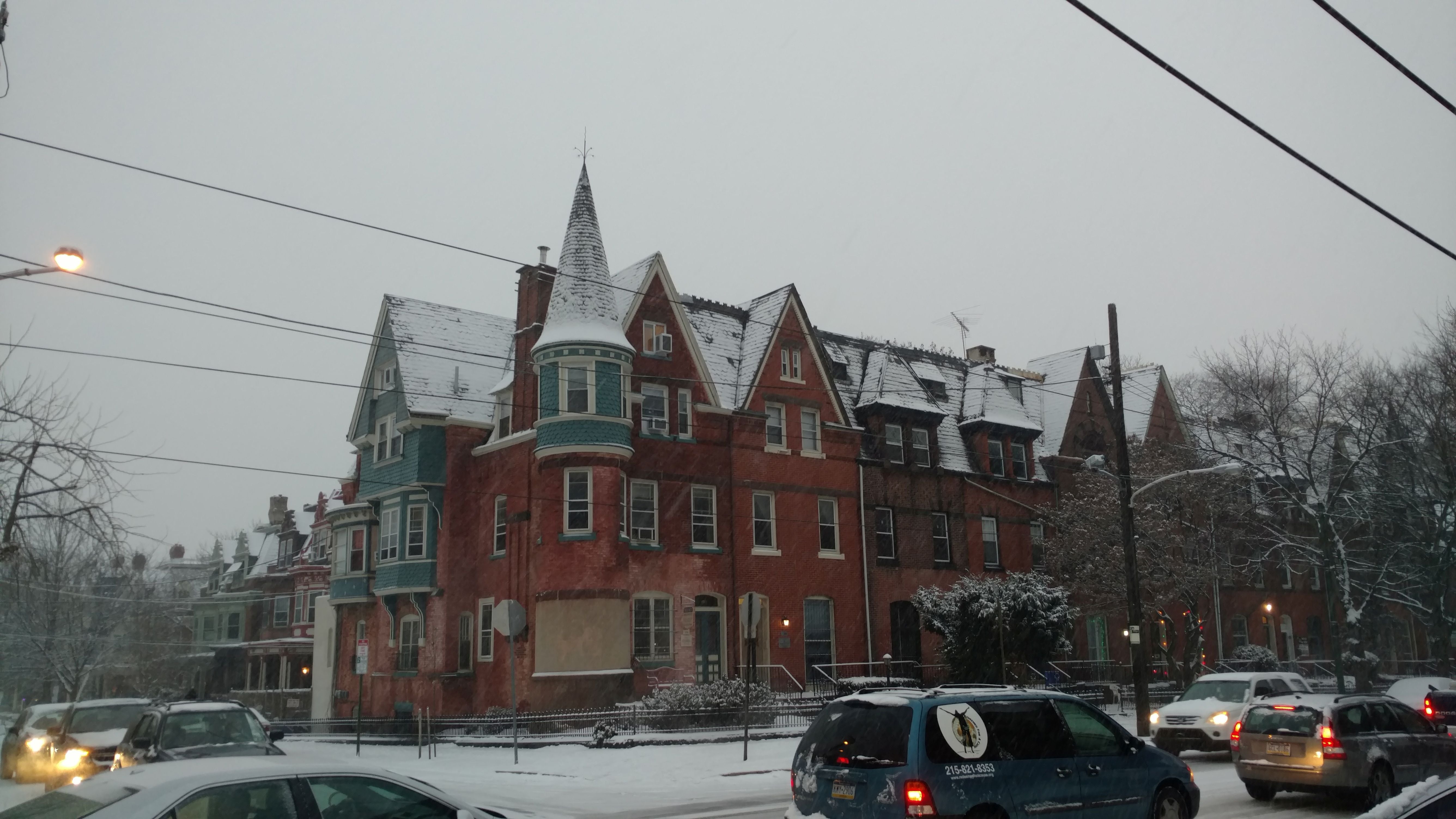 For the past decade, Philadelphia's Historical Commission has only granted protections to a handful of individual properties each year. As the pace of development escalates, and more remarkable buildings are leveled, preservationists call for broader action.
Now, in the final weeks of 2017, The agency is promising a more ambitious agenda next year. At an early December meeting, the commission announced that it will again deploy its most powerful tool: the designation of "historic districts," which can cover hundreds or even thousands of buildings.
With the exception of a tiny eight property mini-historic district created this past January, the last time a new district was created was in 2010. The commission blames their inaction on understaffing, saying that their five-person team did not have the time to do more than consider individual nominations and review permits for buildings that already enjoy historic status.
But this year the Kenney administration secured funds to hire two new preservation planners, the first staff increase since 1988.
"With the new staff members in place we plan to move as quickly as possible to restart the district designations program," said Jon Farnham, the commission's executive director, during a presentation on the new initiative.
At the meeting, Farnham circulated a memo with a list of twelve districts that have either been submitted or are anticipated, the great majority of which have languished for years. These include mammoth submissions that would cover thousands of properties in areas like Spruce Hill or Washington Square West, and smaller proposals like a nomination for ten industrial buildings at Wayne Junction.
Given this embarrassment of riches, Farnham asked the commissioners for guidance in choosing which districts to tackle first. The proposed criteria include the risk of demolition in the district, the date that the nomination was submitted, the sheer size of the proposal, the district's historical significance, and the level of support from property owners and nominators.
Patrick Grossi of the Preservation Alliance thinks it likely that the commission will start small, probably with the Wayne Junction district and the Ridge Avenue district that the commission itself is working on.
"I would love to be wrong, but I think the commission is unlikely to tackle a huge multi-neighborhood district," said Grossi, the Preservation Alliance's advocacy director. "I think the sweet spot for them will be finding something a little bigger than just eight houses, but smaller than a 300-property district."
It takes a lot of work for the commission to consider a district nomination. A parcel-by-parcel survey must be conducted of the proposed district to ascertain which properties in the area should be protected and which left out. (A district does not protect every single property in its boundaries; only those that are considered historically significant will be included.). Every affected property owner must be contacted as well.
Opposition from property owners has defeated historic district proposals in the past. Both the Overbrook Farms and Spruce Hill districts met with enough opposition that City Council members threatened the very future of the agency.
In the mid-2000s, Councilwoman Jannie Blackwell introduced legislation that would have stripped the Historical Commission of its power to protect buildings and given it to City Council—all in reaction to the continued push for the Spruce Hill district.
Supporters of those larger district proposals argue that those nominations, which are among the oldest under consideration, should be given priority.
Mary McGettigan, who has lived in Spruce Hill most of her life, attended the December Historical Commission meeting to make the case for her long-neglected neighborhood.
"It's been a generation since we've been attempting to get our undeniably significant historic neighborhood protected," said McGettigan. "It is unconscionable to me that you would encourage new districts to be nominated, and you could consider them, without taking ours into consideration first."
The Spruce Hill district, in West Philadelphia, got nominated twice since the 1980s. But it is still unrecognized, leaving the nation's largest extant collection of Victorian architecture vulnerable to the wrecking ball.
As Inga Saffron reported in the Philadelphia Inquirer earlier this year, zoning reform and booming student demand have lead to a spate of demolitions. "Never has Philadelphia seen so many good buildings displaced by bad ones," she wrote.
McGettigan says that the commission needs to change its priorities, spending less time regulating minor tweaks to already protected buildings and more time preserving the city's architectural legacy from demolition.
"There needs to be a real change in the preservation paradigm that prevails in this city," wrote McGettigan in an email to PlanPhilly. "The excessive staff time spent on approving exterior work on designated buildings, the endless legal wrangling in committee and commission meetings, the time-consuming process of preparing a nomination and its laggardly administration."
The December meeting where Farnham announced the new consideration of districts provided McGettigan with more ammunition for her argument. It lasted for over four hours, with most of the time taken up by the consideration of alterations to already protected buildings and a lengthy presentation about the technicalities of adapting historic buildings for energy efficiency.
In all that time, only a single building was given protection from demolition.
Hi there, read PlanPhilly often? The news that you read today is only possible because of your support. Please help protect PlanPhilly's independent, unbiased existence by making a tax-deductible donation during our once-a-year membership drive. We cannot emphasize enough: we depend on you. Thank you for making us your go-to source for news on the built environment eleven years and counting.
WHYY is your source for fact-based, in-depth journalism and information. As a nonprofit organization, we rely on financial support from readers like you. Please give today.