Historic Eastern Shore community exemplifies perseverance
At first glance, Unionville, may not appear to be a big deal. This small community in Talbot County on Maryland's Eastern Shore is easy to miss among the acres and acres of land that was once home to two massive plantations. But a further examination reveals the story of 18 men who endured the hardships of the middle passage, slavery, and the Civil War to create a future that offered more opportunities than their past.
"When you have faith like that, it can anchor you and help you endure some very difficult times because you can see where you want to be and you can see where you're going," said Rev. Nancy Dennis, pastor of St. Stephen's AME Church.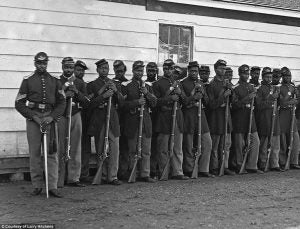 Unionville is thought to be the only known African American community that was founded by black men who fought in the Civil War. It was established around 1867. Dennis calls it a coming together of the minds of a "benevolent" plantation owner and the former slaves and Civil War veterans.
"This community was originally called Cowgill's Town or Cowgillsville. It was named after Ezekiel Cowgill, the Quaker who leased the land to the soldiers," Dennis said. Cowgill reportedly leased it to them for $1 a month with the stipulation they build homes, a school, and a church. It's that church that Dennis pastors today.
Dennis says, at one time, the community housed 70 families.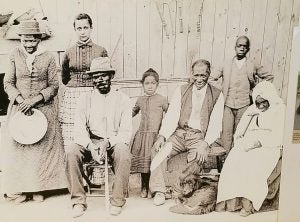 Easton, Maryland, resident Ronald Hayman once called Unionville home. He recalls his idyllic childhood. "It was a quiet village. No street lights. The folks that lived here were very kind. We really didn't know the value of Unionville. We just thought that this was our own little village," Hayman said.
Hayman is still a member of St. Stephen's AME Church which is a favorite tourist stop for those looking to learn more about the history of this community. "During the spring and the summer, we're always entertaining groups of people who come by bus or car who hear about Unionville and when they come through we stop and receive them," Dennis said.
The historical marker and cemetery on the church grounds also draw crowds because the town's founders are all buried there. Dennis says many of the headstones have deteriorated from the elements, so to help families better identify their descendants, the church enlisted the help of photographer Larry Hitchens. Photos of the decaying tombstones can be seen on the church's website, along with a list of names of those laid to rest there.
A series of events marking last year's sesquicentennial anniversary attracted many to the area.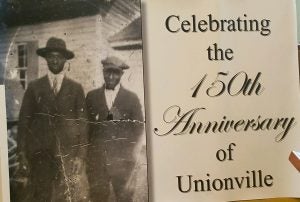 "We just celebrated the 150th anniversary of the founding of Unionville, and there was a significant amount of support. This road was packed beyond capacity with people who came out to make certain that this celebration was as spectacular as it should be," Dennis said.
She hopes the church, in the future, will have a facility to accommodate the growing interest in Unionville because the support to preserve the history is soaring.  The local schools, Dennis says, have begun sharing the story with its faculty and student body. The Maryland Historical Trust and African American Heritage Preservation Commission have also supported efforts to keep the history alive.
Dennis especially wants to make sure the history of the town and its people is accurately reflected. "Often I hear people talk about this is really a nice story. It is a compelling story, but it's also a story that's rooted in suffering and in people who were able to press forward anyway."
You can learn more about Unionville, on the St. Stephens AME Church website.