Harrisburg looks to condemn — but not-ban — conversion therapy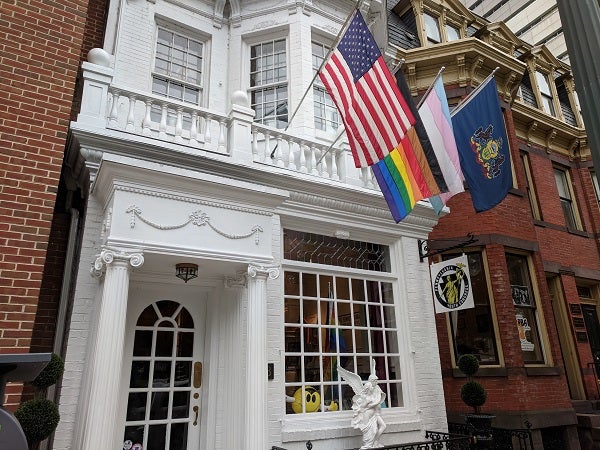 Harrisburg's city council has introduced a resolution officially opposing a controversial practice meant to change people who identify as gay, lesbian, bisexual or transgender.
It's the latest Pennsylvania city to address conversion therapy — but it's not going as far as others.
Eight cities and boroughs across Pennsylvania — including Reading, State College, Philadelphia, and Pittsburgh — have banned the practice for minors. The American Psychiatric Association says the therapy can lead to anxiety, depression, and self-destructive behavior.
The proposal in Harrisburg would simply put the city's opposition on the record.
Jason Landau Goodman, Executive Director of the Pennsylvania Youth Congress, an advocacy group, said resolutions can give support and validation to LGBTQ youth.
"Resolutions are an important step forward, but they are essentially toothless when it comes to actually enforcing such a policy," he said.
The author of the resolution, Council Vice President Ben Allatt, said he did not introduce it as a law because there are legal concerns over enforcement. He said he was exposed to the therapy in his early 20s and wants the resolution to raise awareness of the damage it can cause. Allatt said he hopes to see the measure pass by the end of this year.
Landau Goodman said he expects to see more municipalities issue policies on conversion therapy as its profile is raised. He noted it is just one of many issues facing the LGBTQ community
Landau Goodman said he doesn't believe conversion therapy is common in Pennsylvania's bigger cities, but rather its rural areas. He said there needs to a statewide ban, but measures introduced in the legislature to this point have stalled.
"There are no laws explicitly, on the books, passed by the legislature to protect LGBT Pennsylvanians," Landau Goodman said. "And that time has to end."