Harrisburg joins other Pa. dioceses in opening fund to compensate sex abuse victims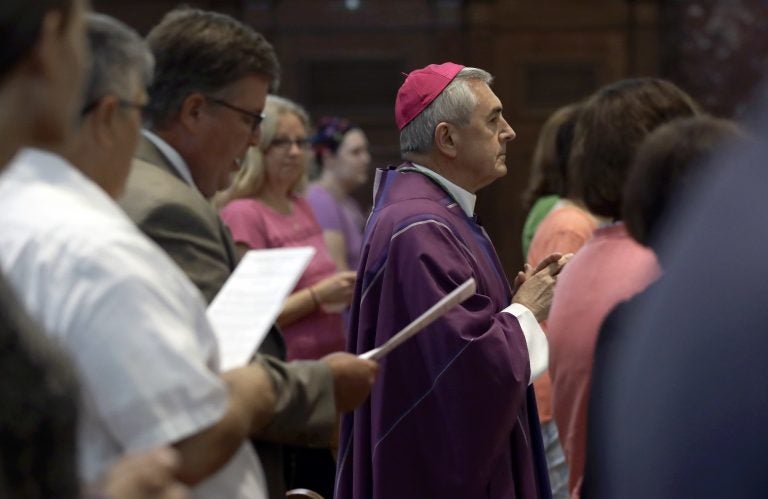 Harrisburg's Roman Catholic Diocese is rolling out a compensation fund for those who were sexually abused by clergy as children but don't want to press charges or have had the statute of limitations on their case expire.
Most of Pennsylvania's other dioceses have already done so.
The Harrisburg diocese "took the extra time to ensure we had all the pieces of the program in place, in order to make the processes as smooth as possible for survivors," a spokeswoman said.
Any assault survivor who has already notified the Harrisburg diocese will be able to file claims through May 13.
The payouts will be funded through a loan from the Priests Retirement Fund and other assets, and possibly via insurance — though the diocese didn't say how much would be available.
Compensation funds can be controversial.
After a grand jury report on sexual abuse in six of Pennsylvania's eight dioceses, lawmakers and abuse survivors tried to open a window for statute-limited victims to sue retroactively.
The Catholic Church opposed the measure, saying it could bankrupt churches.
Instead, it's promoting the compensation funds — a way for people abused as children to get financial compensation, even if it is administered by the church where the abuse happened.
Most of the officials and advocates wary of the funds say they don't oppose them entirely; they just think lawsuits should be an option too.
Seven of the commonwealth's eight Roman Catholic dioceses now have funds in place.
The Altoona-Johnstown diocese has said it is already doing other work on victims' behalf.