Gov. Carney signs legislation aiming to reduce Delaware school suspensions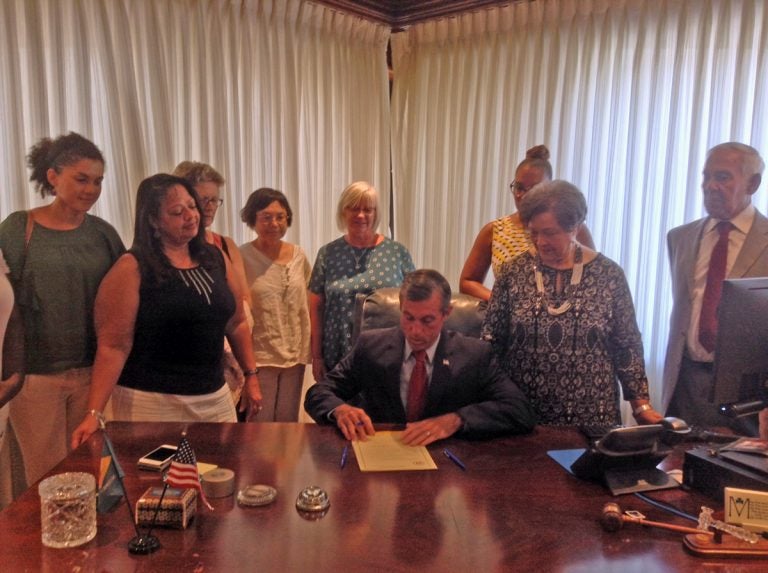 Delaware's Department of Education must now examine the process of disciplining students with out-of-school suspensions, now that Gov. John Carney has signed enabling legislation Wednesday.
The department will collect and publish data about the suspension process in an effort to reduce unnecessary disciplinary measures.
"This bill will mean educators, teachers, principals, parents and assistant principals will have to work to find better ways to discipline children to maintain order in classrooms so each child has an opportunity to learn every day," Carney said.
If department officials find a school's numbers to be problematic, the school will be asked to develop an action plan to address the issue.
Bill sponsor Sen. Margaret Rose Henry, D-Wilmington, said the goal is to reduce out-of-school suspensions for minor offenses, as well as making sure African-American students and those with disabilities are not disproportionately disciplined. Despite representing a small portion of Delaware's student body, they represent a significant number of suspended students.
"There's an implication low-income kids and minority kids aren't going to do well in school and therefore turn to a life of crime, and that's absolutely not so," she said. "That's why this kind of legislation is so important."