Glare at One Riverside won't be an issue, consultant says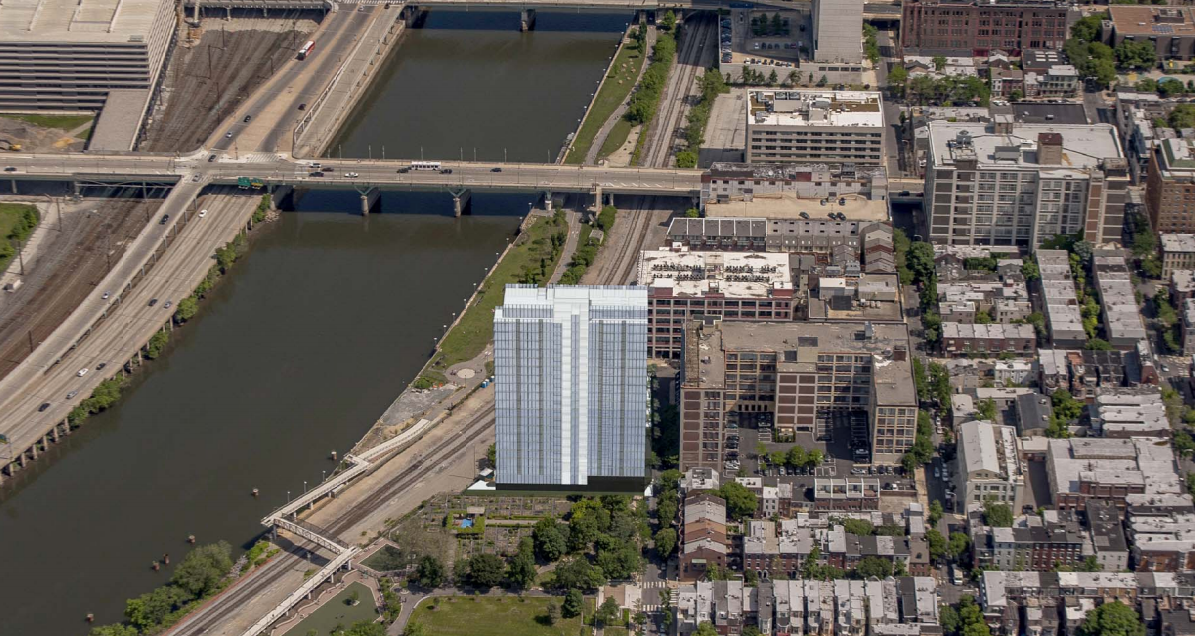 A building facade consultant has sent a letter to Cecil Baker, the architect of Carl Dranoff's One Riverside project in Fitler Square, saying that it will be easy to design the building in such a way that it won't reflect excess sunlight and stymie the horticultural pursuits of neighbors working in the adjacent community garden.
The Portland, Oregon-based consultant, Facade Group, said it couldn't offer a professional opinion about what glare would be produced by the design in its current iteration, but said that using different types of glass and metal panels would keep not just One Riverside but any building from frying neighboring plants. The Dallas building that has cooked nearby plants is coated in glass with a 44 percent reflexivity, the letter states, while most buildings are coated in glass with 11 or 12 percent reflexivity.
The concern over whether the Dranoff project would hurt the adjacent garden was first raised in an Inquirer column by Inga Saffron.