Giving school boards more say on approving charters is a bad idea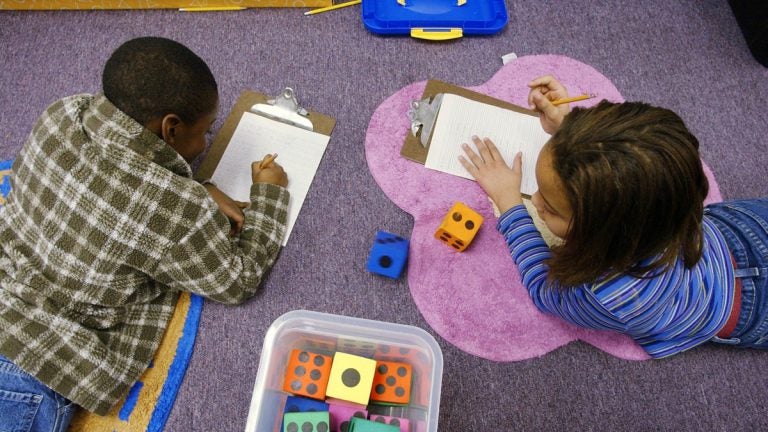 Last week Assemblyman Troy Singleton (D-Camden) released a bill that updates New Jersey's 20-year-old charter school law. The draft of the bill invests local school boards with the power to control 30 percent of an aspiring charter's application score.
From the bill:
"The criteria that the commissioner will use to approve or reject a charter school application ….shall include a scoring rubric that details the factors on which a charter school application will be assessed, and the weight that will be given to each factor. One factor shall be the recommendation of the board of education of the district of residence, or the State district superintendent, that the charter application be approved …This factor shall account for 30 percent in the scoring rubric."
What's wrong with delegating charter approval to democratically-elected school board members? After all, local districts pay tuition and transportation for charter school students. Shouldn't community representatives have power to deter perceived threats to traditional district dominance?
Here's what's wrong: delegating charter school authorization to school boards permits majority rule to trample the rights of the minority group of residents who want to send their children to charter schools. This permutation of democracy is commonly referred to as "tyranny of the majority," a phrase first used by Alexis de Tocqueville in 1835.
As Henry David Thoreau famously wrote in his essay Civil Disobedience, "a government in which the majority rule in all cases cannot be based on justice."
Let's look at how the tyranny of the majority plays out in two educational scenarios, one national and one local.
Children with disabilities represent the minority of schoolchildren, comprising about 13 percent of national public school enrollment. Before the 1975 passage of the Individuals with Disabilities Education Act, school districts were permitted to bar handicapped children from schools. New Jersey was more enlightened; in 1911 the State Legislature passed a law requiring districts to provide services to the "deaf, blind and educationally retarded," the first state in the country to do so. In many other states, however, children with disabilities, a minority class, were denied access to educational services until the passage of I.D.E.A.
In other words, it took an act of Congress to overrule states' "rights" to exclude children with disabilities from public classrooms. In this case the tyranny of the majority was nullified by federal intervention in order to establish educational equity for disenfranchised children.
For a more local example of the tyranny of the majority, see Lakewood Public Schools (Ocean County). The district has a democratically-elected school board controlled by the Orthodox Jewish community. About 20,000 Jewish children attend parochial schools and the board pays for transportation, including gender-specific buses to placate local rabbis. Most of the 6,000 children who attend the public schools are economically-disadvantaged minority students, largely ignored by the majority-ruled board.
Student achievement remains low and inequities abound. The minority community has formed a group called Lakewood U.N.I.T.E. that seeks to "create an environment where all public school children are afforded the equal opportunity and resources for excellence in education, quality of life and the well-being of all people." After the district's most recent district audit revealed numerous improprieties and a budget shortfall, the state appointed a fiscal monitor to oversee expenditures. This monitor has the power to overrule the board, a potential boon for minority parents.
Like children with disabilities or public school students in Lakewood, families who seek to send their children to charter schools constitute a minority. This is why legislators and lobbyists alike acknowledge that predicating charter school approval on school board support would suppress all charter school growth. While many other states in the country incorporate some degree of school board input into the process of charter school authorization,, no state grants school boards sole approval authority and no state allows majority rule to trump public school choice.
Singleton's bill doesn't go this far, although the draft is unclear on the impact of predictable school board opposition. (If board input is 30 percent, what's the cut-off score for approval?) However, the inclusion of this political pander to anti-charter school lobbyists undermines other fine aspects of the bill and sets New Jersey back many years._____________________________________________
Laura Waters is president of the Lawrence Township School Board in Mercer County. She also writes about New Jersey's public education on her blog NJ Left Behind. Follow her on Twitter @NJLeftbehind.