Former Beneficial Bank HQ has new owner, reuse uncertain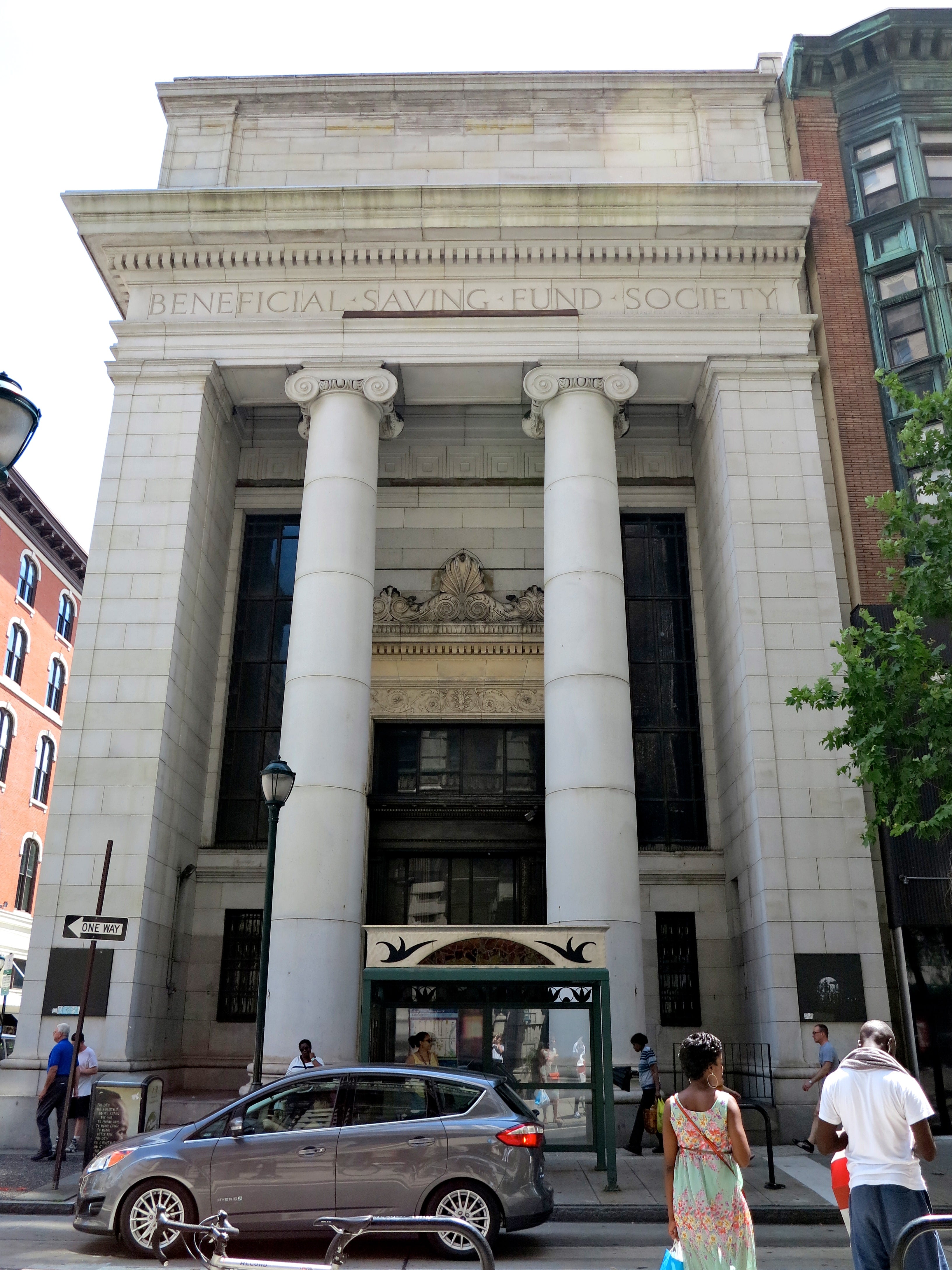 At the southwest corner of 12th and Chestnut streets sits the dignified but vacant former Beneficial Savings Fund Society building, designed by Horace Trumbauer as the bank's headquarters in 1916.
Beneficial Bank walked out the door more than a decade ago and the proud building has been empty ever since, though not for lack of trying. Approved plans to transform the bank into a billiard club failed. The developer walked away because of neighbor opposition that led to permit appeals and a legislative rezoning that expired.
Thomas Kline, a personal injury attorney and founding partner of the firm Kline & Specter, purchased the building in late December 2012. The Office of Property Assessment website lists the owner as 1200 Chestnut Street LLC, and a purchase price of $3.5 million.
Over email, Kline explained that the historic architecture is in part what attracted him to the building, but gave little detail regarding a possible future use for the building.
"[The building] was never re-purposed, so the original architecture is in its pure form with its 50 foot ceiling on the first floor and even the fifth floor elegantly paneled conference room (and even the original conference room table) intact," he said. "I have lived in Center City since I came to Philadelphia in 1980, and worked for many years (1980 through 1992) in the Steve Girard Building. (21 S 12th) as a young lawyer, so I know the Beneficial Bank building and the neighborhood well. I expect to see that the building is restored to its former grandeur and serve as a landmark once again. I want it to be an anchor in the revival of a vital and important part of Center City."
When asked again what his plans might be for the building's reuse, Kline said "I believe the best purpose for the building is for educational or cultural use. I have no specific plan in place now, and this will develop over time."
With no firm plan, at least not one Kline is willing to go public with, the future use of this bank building is anybody's guess. But watchers of Chestnut East's fate probably aren't holding their breath. This is just one of Chestnut East's many dead, but distinctive, buildings ripe with reuse potential.
The bank is listed in the Philadelphia Register of Historic Places, and is one among many of Trumbauer's excellent commercial and civic buildings (see also Free Library Parkway Central, Philadelphia Museum of Art, Public Ledger Building) around town.