Last ditch Assumption appeal | Seaport Museum plans overhaul | Fralinger fire | Indie bookstores faring well | Farewell Market West smut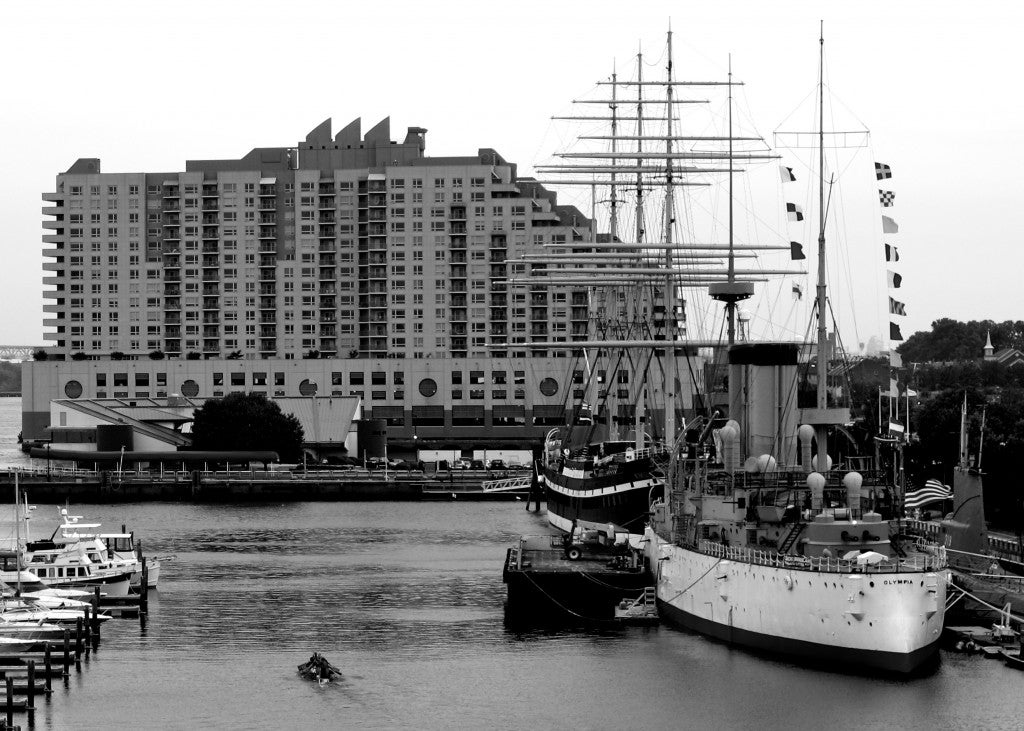 Good morning, Streeters. Wasn't it strange to see Philly looking like London in all of that fog yesterday. Did you get any cool pictures of the city enshrouded in its cloudy cloak? Send them along or share them in the EOTS Flickr pool. Today promises to be a bit less moody. Here's this morning's Buzz:
The L&I Review Board will hear an 11th hour appeal to stay the demolition of Church of the Assumption this afternoon at 1pm. Will it be too late?
The Independence Seaport Museum is planning a $25 million overhaul in an effort to attract visitors, the Inquirer reports. But it's a tall order: The museum is trying to overcome past financial mismanagement, it's invisible location on Penn's Landing, and annual operating deficits since 2008. The renovation plans would focus on drawing people to the river, CEO John Brady said, "And then once we have them here, the idea is to have a building that's open and has things visible that are so compelling that if you don't want to see them, your kid does."
A warehouse on 2nd at Wharton housing an illegal car repair shop and Fralinger String Band's workshop was gutted by fire Monday, reports the Daily News. The fire likely consumed Fralinger's props and floats for this year's Mummers parade, in addition to destroying one house next door and damaging several others. Fralinger Chairman Steve Coper vows that the band will strut in this year's parade.
Robin's Books on 13th Street may be going out of business (again), but that's not to say that Philly's independent bookstores are all on their way out, Jake Blumgart writes in Next American City. Sure, e-books and Amazon have put the squeeze on, but many older sellers are seeing new customers and new shops have opened. "When asked why Whodunit's in-store sales have increased so greatly in recent years, [owner Art] Bourgeau shrugged. 'People discovered they missed browsing in bookstores,' he said."
The owner of the Forum Theater building, Richard Basciano, wants to redevelop the property for residential and commercial use and vows not to bring porn back to this stretch of west Market Street, the Inquirer reports. Anthony Trombetta's holdout porn businesses – the Forum Theater and Les Girls – were evicted by Basciano at the end of November for failure to pay back rent.
The Buzz is Eyes on the Street's morning news digest. Have a tip? Send it along.