Food for Thought: Frank's Spaghetti House & Grille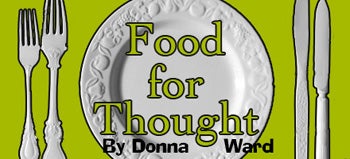 A small little Italian restaurant located at 7602 Castor Ave., known commonly as Frank's, sparked my interest as I drove past the wooden-framed windows out front. I had never even so much as heard of this small restaurant until recently, so I was very shocked to learn it had been established here for more than years. Trying to park can be a bit tricky, since it's on the street, which can be hit or miss.
Frank's Spaghetti House & Grille is available for takeout ,as well as serving customers through causal dinning within the restaurant. Open everyday but Monday's, Frank's serves lunch and dinner during the weekdays, but also opens a bit early on weekends for those looking to grab a quick bite. As I walked inside the tiny restaurant with the tables very close together, I could tell the workers kept the place clean. Frank's is not your typical hoagie and cheese steak pizzeria; it serves platters of food with fresh ingredients. While reading the menu, I noticed there were a variety of choices that this very casual grille offers. A server came over very promptly, and even though in a bit of a hurry, took time to help me make my selection.
I began my meal with an appetizer of mussels in a red sauce. Now this may seem odd to order, but I have found that if a restaurant can cook mussels to the point where they are tasty without a salt water flavor but not too chewy, that it probably would have delicious food. The mussels arrived shortly after I placed my order, as the place was not too crowded when I chose to dine. While the sauce (or gravy as my grandmother would better correct) was delicious, I found the mussels to be very chewy, even though they were fresh. Despite the toughness of the mussels, I could tell they were fresh and seasoned nicely.
For my main course, I chose to order the Grilled Chicken Sorrento sandwich. My first choice would have been the Pescatore Seafood over Spaghetti, but I was a bit turned off of the seafood after the mussels. The Grilled Chicken Sorrento turned out to be a nice choice. Adorned with roasted peppers, onions and provolone cheese, this tasty chicken sandwich refreshed my taste buds. The chicken was grilled nicely and was not overcooked to dry it out. The peppers and onions were fresh and the cheese added a hint of flavor that complemented the rest of the sandwich.
While Frank's does not suggest the elegance of fine dinning, it does offer good food at reasonable prices with sufficient quantity. The service is average, but quick, and things appear to be kept very neat and clean. If you are in the mood for some fast Italian food that is tasty and reasonably priced, venture to Frank's for an eat-in experience or takeout that is fast and warm.
Food For Thought is a NEast restaurant review column written by Donna Ward that runs every other Thursday on NEastPhilly.com. See all of Donna's reviews here. Read other NEastPhilly columns here.