February 10: Why housing vouchers are concentrated | NYC's more neighborly neighbor | Meet the King of Prussia rail opponents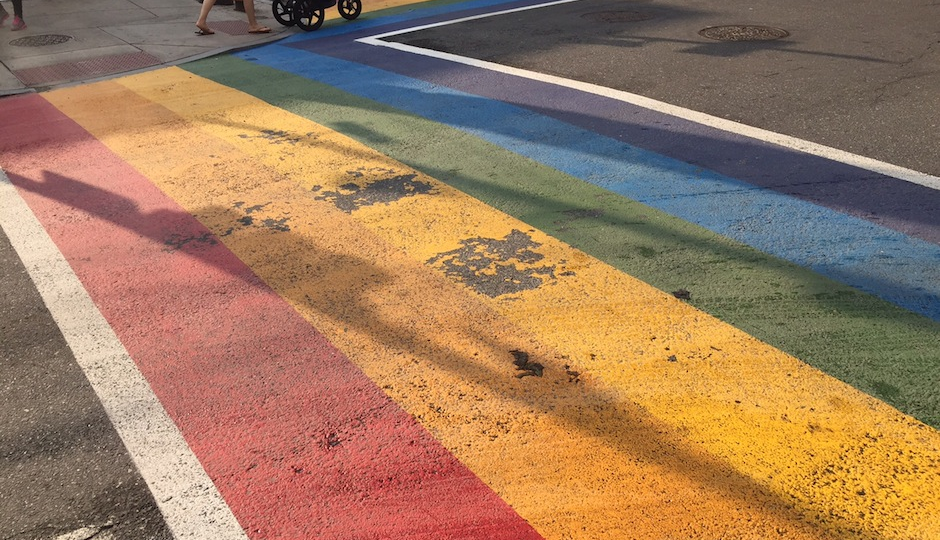 Jake Blumgart has a new longform piece at the American Prospect investigating why housing vouchers are so concentrated in some places within the Philadelphia region, and nearly absent from others. "The biggest concentration is in Philadelphia itself, which suffers the highest poverty rate of any big city in the nation. At the time of Building One America's 2013 analysis, the city had 19,511 housing choice vouchers. That's 7,165 more than the four suburban counties combined, which have about one million more residents than the city."
Jason Laughlin talks with the organizers of the NoKOPRail group that's sprung up to oppose a rail extension to King of Prussia. Their online petition has only attracted 405 signatures in three months, but they claim there's more widespread community opposition than that off-line.
Popular travel site Lonely Planet ranked Philly the number one travel destination in the U.S. for 2016, which could add some more fuel to the leisure travel boomlet we've been experiencing as of late. "NYC's more neighborly neighbor is experiencing a transformation to its urban core, as many US cities are right now. Craft breweries? Check. Hot new locavore restaurants? Big check. But Philadelphia is steadfastly managing to retain its historic roots and gritty flavor, as well as its affordability – a pleasant surprise for a city so cosmopolitan and accessible."
Come for craft breweries, but stay for the weirdness, says Dan McQuade, commenting on this designation in the Guardian. "Philadelphia is where the US founding fathers debated the constitution and where people perfected 'extreme' professional wrestling."
Since 2010, grocery stores with seating areas have been in the bidding pool for restaurant liquor licenses, thanks to a PA Supreme Court decision, and Chad Umble sees evidence this is contributing to dramatic increases in liquor license prices. Pennsylvania caps the number of liquor licenses at 1 per 3,000 people in each county, so the entrance of new deep-pocketed bidders means prices will be increasingly out of reach for new independent hospitality businesses. "Two years ago in Philadelphia, licenses cost around $60,000, but now go for around $190,000, according to MaryLou Galyo, a hospitality broker with the Sofranko Advisory Group."
The Federal Highway Administration says some cities' crosswalk art violates federal guidelines, reports Jen Kinney. "New plans for similar designs will be turned down, but designs that utilize natural colors that distract less from the traditional white lines meet federal guidelines and may be approved."
San Francisco will replace Level of Service analysis for street planning in favor of Vehicle Miles Traveled. This may sound incredibly dry, but it's actually an important change that removes a major obstacle to traffic calming, more multi-modal streets, and dense infill development. Here's our explainer on Level of Service, which is still in use at PennDOT.