February 10: Losing Kmart | Umbrellas to housing | Boutique hotel for Queen Village | Mantua before Promise Zone | 2013 pedestrian, bike, car tickets | Complete streets in Congress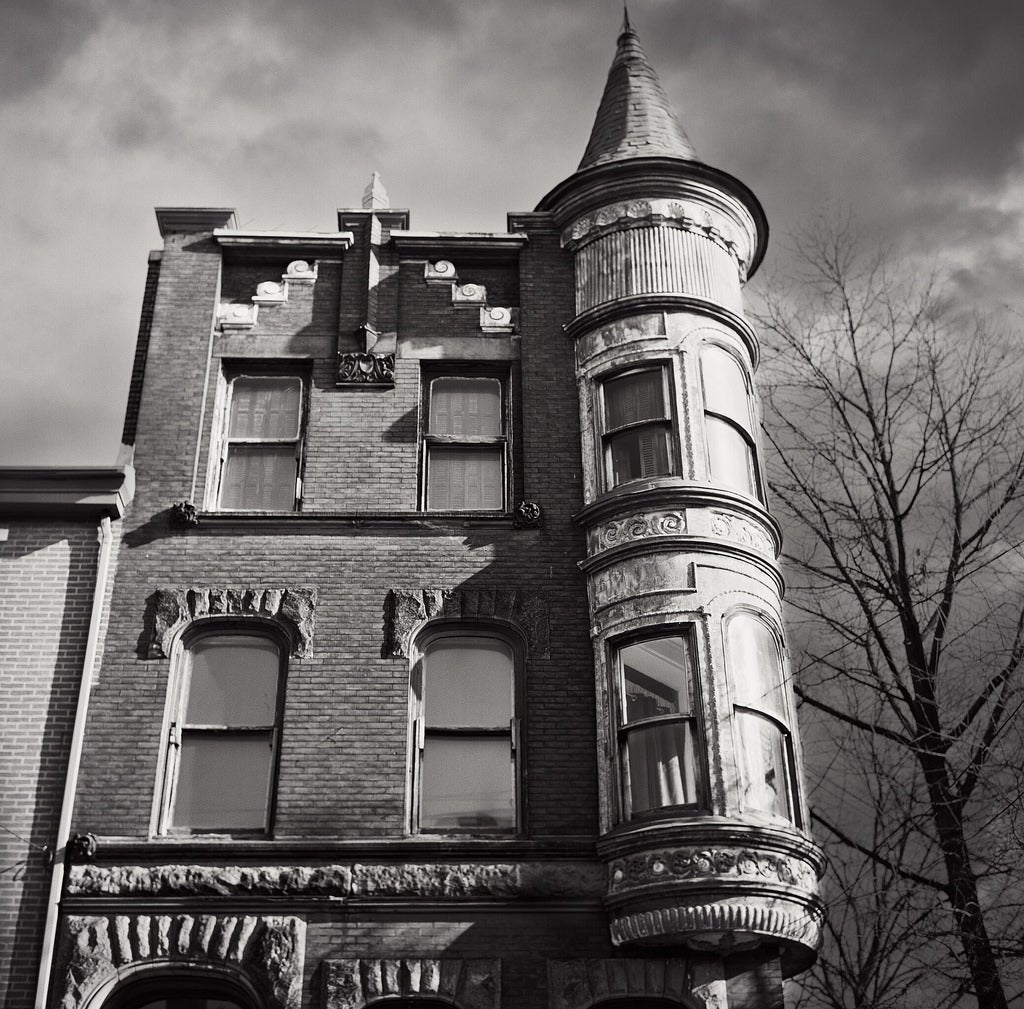 Welcome to the working week, Streeters. Here's what we're interested in this morning.
The Gallery may not be beautiful but it is a retail force, drawing shoppers from across the city. Now that Kmart is closing and rumors spread that more upscale shops like Bloomingdales may pop up in its place, bargain-conscious shoppers will have fewer places to shop with easy transit access. The Inquirer checked in with Kmart shoppers on Sunday as the store's liquidation sale began. "I know it will be nicer," shopper Brenda Irick said, "But whether I can afford it is another matter."
Old City's scruffy "Umbrellas Direct" building next door to National Mechanics is being renovated, Naked Philly noticed. It is being rehabbed and converted into eight apartments above a commercial space, with an addition to the rear.
Zaken Realty Trust and Precision Realty Group will convert 13 buildings at 5th/Bainbridge/Kater streets a boutique hotel, apartments, and retail space this year. The Business Journal reports that the remodeled buildings will also feature 7,000 square feet of retail space, including restaurant on the corner and smaller storefronts.
The Inquirer looks back at the history of Mantua, before vacancy and blight took their toll, and ahead at what a Promise Zone might mean for the neighborhood.
Stu Bykofsky checked in on 2013's car, bike, pedestrian, and sidewalk seating enforcement. Ticketing for drivers and cyclists went down while those for pedestrians went up a bit, and sidewalk cafes saw a marked increase in inspections. Stu still decries lawless cyclists, but admits that ours are two-way streets: "Because bicycles are vehicles, motorists must understand that two-wheelers have as much right to the road as four-wheelers. Cops should crack down on aggressive jerkwads." All of them.
Meanwhile a complete streets bill is advancing in Congress, Streetsblog reports. The legislation would "require all states to develop complete streets policies for federally funded roads within two years." The Safe Streets Act of 2014 was introduced in the Senate this year and a similar bill was introduced in the House last year.
The Buzz is Eyes on the Street's morning news digest. Have a tip? Send it along.
Follow us on Twitter @EOTSPhilly | Like us on Facebook | Share your Philly photos in our Flickr Group