Father Judge and Northeast High make Philly mag's 'Best of Schools'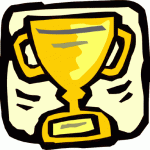 The September 2009 issue of Philadelphia magazine is out, and similar to last month's Best of Philly awards, the editors made note of the city's best schools. And yes, the Northeast got some love. We're on the cover, in fact.
The Best of Philly Schools cover is red, white and powder blue with two Father Judge cheerleaders showing off their moves. The team received the Best Cheerleaders nod, and the 36 girls were recognized for their Top 10 status in the nationals.
Northeast High was recognized for its Diversity, since the Cottman Avenue school's student body has representatives from 50 languages and countries. The school is home of the first nationally recognized Muslim Student Organization and has, among other things, a gay-straight alliance and strong ESL program.
Though only two NEast schools were recognized, we still had a strong showing in the rankings, since most of the awards were given to suburban schools. Of the mag's Top 50 Public Schools, only two – Masterman and Central – are in Philadelphia.