EMT training session with Star Career Academy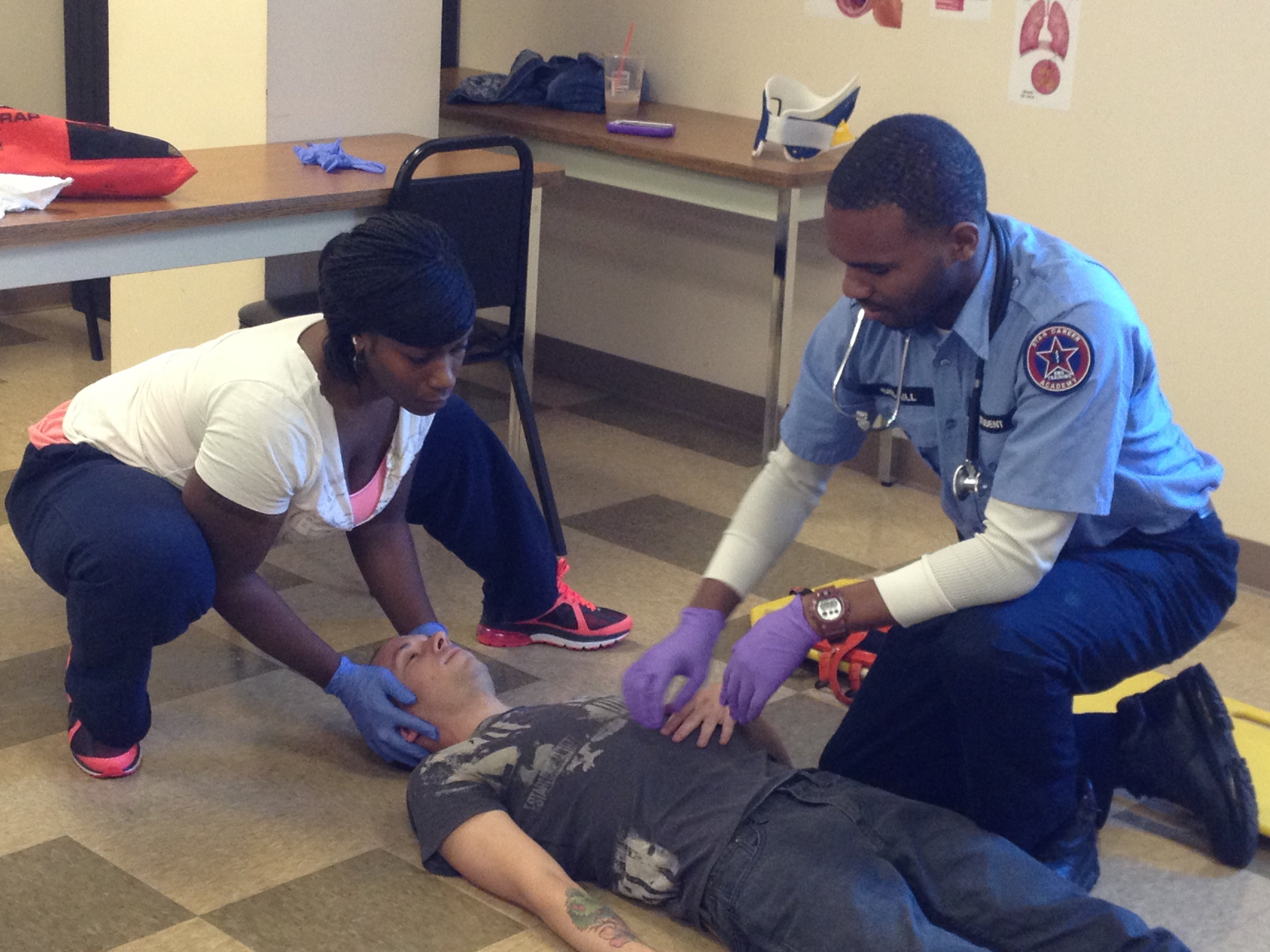 You've seen them in any situation that calls for medical attention, including trauma injuries and accident scenes. Before they perform these acts in real-life situations, emergency medical technicians undergo a series of tests and training designed to equip them with the skills needed to potentially save a life. Last weekend, the skills of students enrolled in Northeast Philadelphia EMT training programs were put to the test.
The Star Career Academy, located on Welsh Road near Roosevelt Boulevard, was the host of the latest program in the Northeast. Sixty-eight students from various training programs around the area gathered at the testing site on Saturday morning. There, they performed a series of tests that would determine their future as EMTs. The tests involved simulations using volunteers as staged victims and patients in various medical situations.
Patrick Schlondrop passed the exam last Friday and is currently applying to jobs in the field. He returned to Saturday's exam as a volunteer. "It's uncomfortable lying on the floor, but you got to do what you got to do," Schlondrop said.
Unlike Schlondrop, some students do not pass the test on their first try. Christropher Galasso is an instructor for the Emergency Medical Technicians division of the Star Career Academy and has seen a number of students who have not been successful during their first attempts.
"They have three opportunities to pass here and if they don't pass on their third try, they actually have to redo the program," Galasso explained.
Of the 68 students, seven passed this round of exams and will continue on their road to working as full-time emergency medical technicians.
Lili Zheng and Shannon Dougherty are students reporting for Philadelphia Neighborhoods, the publication of Temple University's Multimedia Urban Reporting Lab.
WHYY is your source for fact-based, in-depth journalism and information. As a nonprofit organization, we rely on financial support from readers like you. Please give today.