Eat, drink and be merry to celebrate season of light
Listen
4:22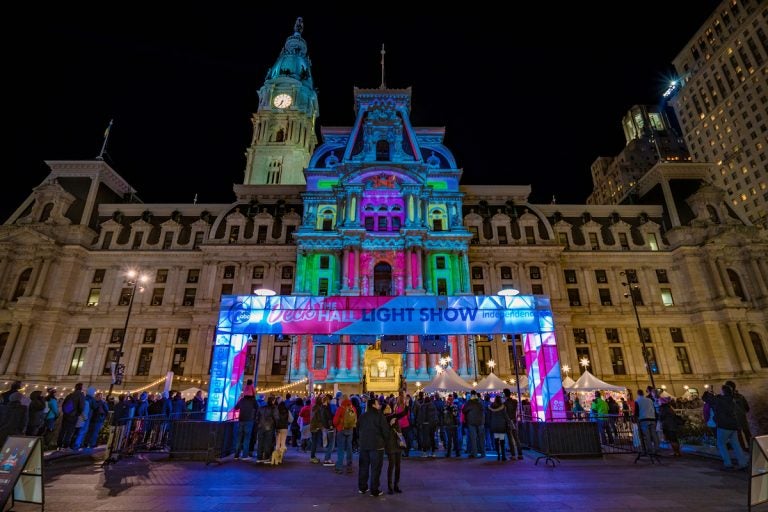 Philadelphia and the tristate area are celebrating the holiday season in grand style with free and ticketed events that cover just about every joyous tradition from Hanukkah to Kwanzaa. As the season nears a crescendo, plenty of holiday-themed events await.
Irene Levy Baker, author of "100 Things To Do In Philadelphia Before You Die" and "Unique Eats and Eateries of Philadelphia," has some expertise in that area. This week, she shared her picks with us.
McGillin's Old Ale House
1310 Drury St., Philadelphia
Daily; 11 a.m.-2 p.m.
The city's oldest continuously operating bar is already known for its casual atmosphere, traditional and nontraditional bar food, and its extensive list of more than 30 local beers on tap – in addition to a wide variety of European lagers, ales and pilsners.
The bar opened in 1860, the year Abraham Lincoln was first elected president, though it's unclear if those two things were related. During the holidays, McGillin's transforms the bar with lavish Christmas decorations and specialty drinks including the Poinsettia Punch, the Candy Cane martini, the Eggnog martini, the Grinch, and the White Christmas Sangria.
Kwanzaa 2018
Free Library Of Philadelphia
1901 Vine St.
Dec. 26, noon-3 p.m.
Free, but registration is required
The African-American holiday Kwanzaa begins Dec. 26 and continues through Jan. 1. This celebration features an Afrocentric Fashion Show with designs from Clyopatra Couture, and a keynote performance from the Dance and Drum ensemble. Featured speakers will expand on the history and tradition of Kwanzaa.
"Deck The Hall" Light Show
Dilworth Plaza (west side of City Hall)
1 S. 15th St., Philadelphia
Through Jan. 1; 5:30, 6, 6:30, 7, 7:30, 8 and 8:30 p.m.
City Hall's annual light show is a great place to bring the kids. It's free and beautiful – and if you have to bring the kids or grandkids along for a downtown shopping expedition, a promise of hot chocolate and the light show should make it easier. And it's more than just lights. The spectacle is accompanied by holiday music. For you social media enthusiasts, it's also an impressive backdrop for Facebook Live, Instagram Stories or just a pretty pic.
Skate with Santa
Winterfest on the Cooper
Corner of North Park Avenue and Cuthbert Boulevard, Cherry Hill, New Jersey
Dec. 20-24
Up to $6 ($4 skate rental)
The holiday season's hardest working celebrity is heading to Winterfest on the Cooper for a weekend of skating before he begins his Christmas night errands. Take a spin on the ice and enjoy a cup of hot chocolate Thursday and Friday evenings, or Saturday, Sunday and Monday afternoons.
Winter Wonderfest
Cape Henlopen State Park, Cape May Lewes Ferry
15099 Cape Henlopen Drive, Lewes, Delaware
Through Dec. 31
From $2
There is much to explore at the Winter Wonderfest – including a Holiday Light Spectacular you can view from the comfort of your own vehicle; a Christmas Village with Santa's Workshop and five carnival rides; and the Delaware Ice Rink.
A Longwood Christmas
1001 Longwood Road
Kennett Square, Pennsylvania
Through Jan. 6
Longwood Gardens is in full holiday bloom during the season, with a combination of attractions that include carolers, organized sing-alongs, an outdoor light display, and a "floating forest" suspended above the fern floor. As you explore outdoor exhibits, fire pits will help you keep warm. And a special Christmas food and drink menu at the Gardens' restaurant, 1906, will help fortify you. Reservations are suggested. Tickets to "A Longwood Christmas" are timed, so consider that as you're planning your visit.
Tinsel Christmas Pop-up Bar
116 S. 12th St., Philadelphia
Through Jan.1
Monday and Tuesday, 5-10 p.m.; Wednesday-Friday, 2 p.m.-midnight; Saturday, noon-midnight; Sunday, noon-10 p.m.
This is the second year that prolific entrepreneur Teddy Sourias (Bru Craft and Wurst, Cinder Copper and Lace, U-Bahn, Finn McCool's, Uptown Beer Garden, Tradesman's) has opened this themed bar for the Christmas season.
Imagine what Santa's North Pole neighborhood bar might look like, and you have the right idea. Three Christmas-themed rooms and drinks that include the famed Tinsel's Snowglobe with edible flakes and the Neat Xmas Ornament (both come in a keepsake glass) among many others, make Tinsel the perfect place to toast the season.
Yuletide Cheers and Beers Tippler's Tour
Tours depart from the Betsy Ross House
239 Arch St., Philadelphia
Dec. 20; 5:30 p.m.
$45, $50
One of Historic Philadelphia's themed Tippler's Tour pub crawls, the Yuletide Cheers and Beers tour combines brews and history for a unique experience. The tour time-travels to 1777, when British troops throughout the city were trying to get the upstart Americans back in line. Their efforts turned out to be futile, but this tour, complete with hosts in British redcoat costume, reimagines what the tavern scene was like at the time. Beers and snacks are part of the attraction at four participating pubs.
Frieda for Generations Holiday Market
320 Walnut St., Philadelphia
Hours vary
Frieda for Generations is a casual dining breakfast, lunch and brunch spot inviting people across all age groups to connect. The bright, friendly eatery encourages interaction between generations by hosting classes, screenings, book clubs and other activities along with a menu of sustainable, locally sourced food. During the holidays, Frieda is home to a holiday market with handmade goods and crafts sourced from its multi-generational clientele.
Nutcracker Holiday Tea
XIX Restaurant in the Bellevue Philadelphia
200 S. Broad St.
Through Dec. 31; 2-4 p.m.
$45 (children 12 and under, $22.50)
Stop in for afternoon tea with a holiday theme that includes sweet treats such as Nutcracker Prince pecan cookies and the Mouse King's milk chocolate molasses crème tart.
Rim Café
1172 S. Ninth St., Philadelphia
Wednesday, Thursday and Friday, 6-11 p.m.; Saturday, noon-midnight;
Sunday, noon-10 p.m.
Renè Kobeitri was a successful restaurateur and entrepreneur in France when he elected to bring his culinary expertise to Philadelphia in 2005. He opened Rim, best known for its rich coffees and hot chocolates, including the famed Volcano. Don't be alarmed when Kobeitri pulls out a blowtorch to scorch your marshmallows. It's his signature technique.
Macy's Christmas Light Show
1300 Market St., Philadelphia
Through Dec. 31; 10 a.m., noon, 2, 4, 6 and 8 p.m.
The annual light show, a Center City staple since 1956, features 65,000 LED lights. Coupled with the Macy's Magic Christmas Tree and the Wanamaker Organ – the largest playing pipe organ in the world – it's one of the most familiar rites of Philadelphia's holiday season.
Smedley Street Christmas Light Spectacular
2700 Block of Smedley Street, between 16th and 17th
Miracle on South 13th Street Holiday Light Display
South 13th Street, between Tasker and Morris
Christmas in the city has never looked so bright. Two of the city's most brilliant lighting extravaganzas are right in South Philly. Smedley Street's Christmas lights bring the community together every year to create the elaborate display, and 13th Street's light display and holiday decorations rival that of any suburban neighborhood.