Philadelphia Eagles are seeking to coat the streets of Phoenix in a sea of kelly green ahead of Super Bowl LVII.
The Eagles will face the Kansas City Chiefs this Sunday at State Farm Stadium in Glendale, AZ. In traditional Philly style, fans of the "Iggles" weren't just seen, but occasionally heard chanting E-A-G-L-E-S!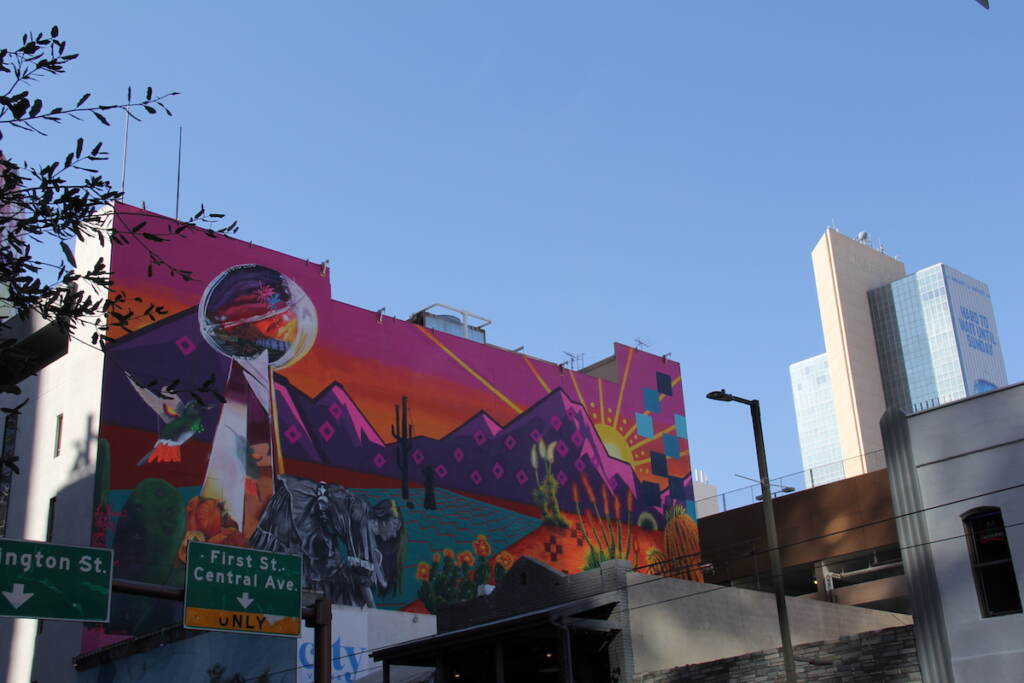 At the Phoenix Convention Center on Thursday, fans of all 32 NFL teams were there to check out the Super Bowl Experience. They got to peruse Pro Football Hall of Fame exhibits, pick up some sweet Super Bowl threads, and even take a picture with the coveted Vince Lombardi trophy.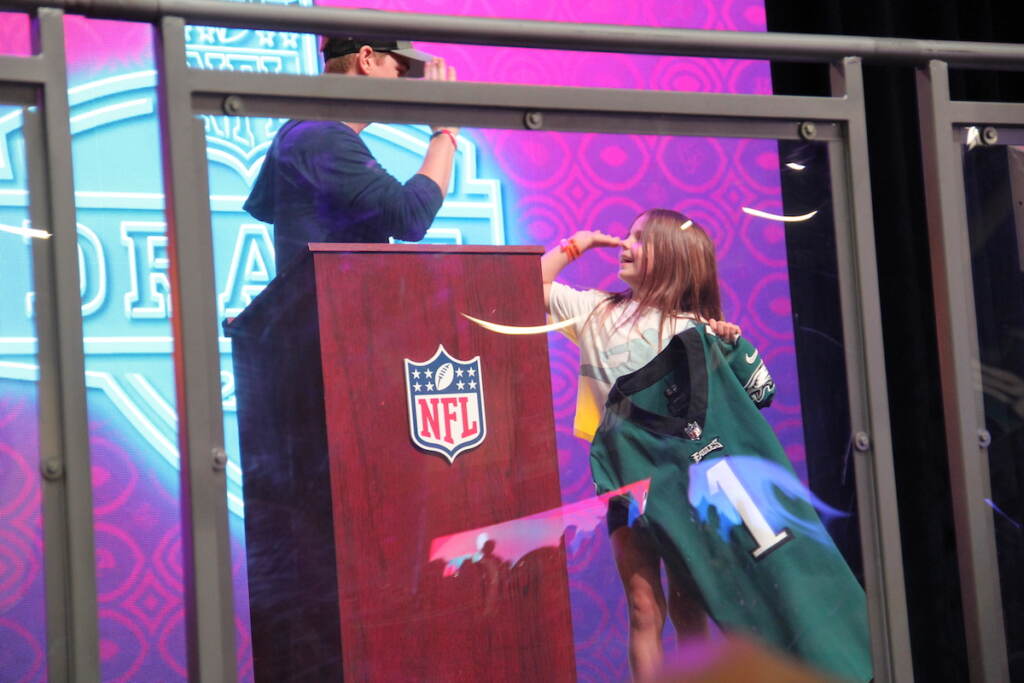 Mike Richardson and Joanne Edwards are from Philadelphia and were soaking up some UV rays while vacationing in Arizona. They said they were excited to take part in the unique fan experience, despite not having tickets to Sunday's game.
"We are just huge Eagles fans, so we had to be part of the experience, even if we can't afford to go to the game," Edwards said.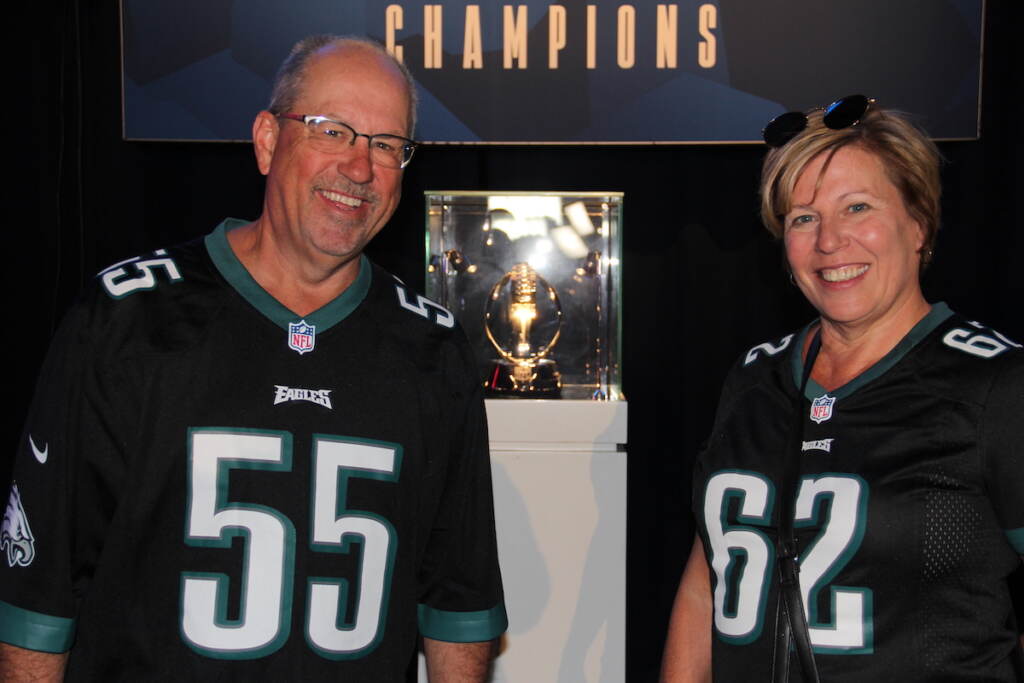 "We know how Eagles fans travel," Richardson said. "We have seen fans everywhere. We got stopped like crazy yesterday when we were downtown. A lot of Chiefs fans here so far, but I think they're closer. As the week goes on, we'll [Eagles fans] probably start to outnumber them a little bit."
Albert Dixon said he's been an Eagles fan for more than 40 years, and, of course, has had some good and bad experiences rooting for the team over the years. But that's never diminished his love for the team and Dixon said he will always travel to show his support.
"I traveled a lot for the team, you know, went to like four or five different cities just to experience the team," Dixon said. "But here, it's been great. This whole experience has been great."
Justin and Zachary Hoeffel got to share a little father-son bonding time at the Experience. Originally from Ohio, the two moved to Arizona five years ago but said they've always been Eagles fans.
"Growing up in Ohio, we were in the northwest corner, so our closest team was the Detroit Lions," Justin said. "Everybody loved Barry [Sanders], and I loved Barry too, but [Randall] Cunningham was my dude. Early 90s, that was my guy, and I hated the Cowboys. Everybody loved the Cowboys, I hated them, so had to go against everybody, you know what I mean?"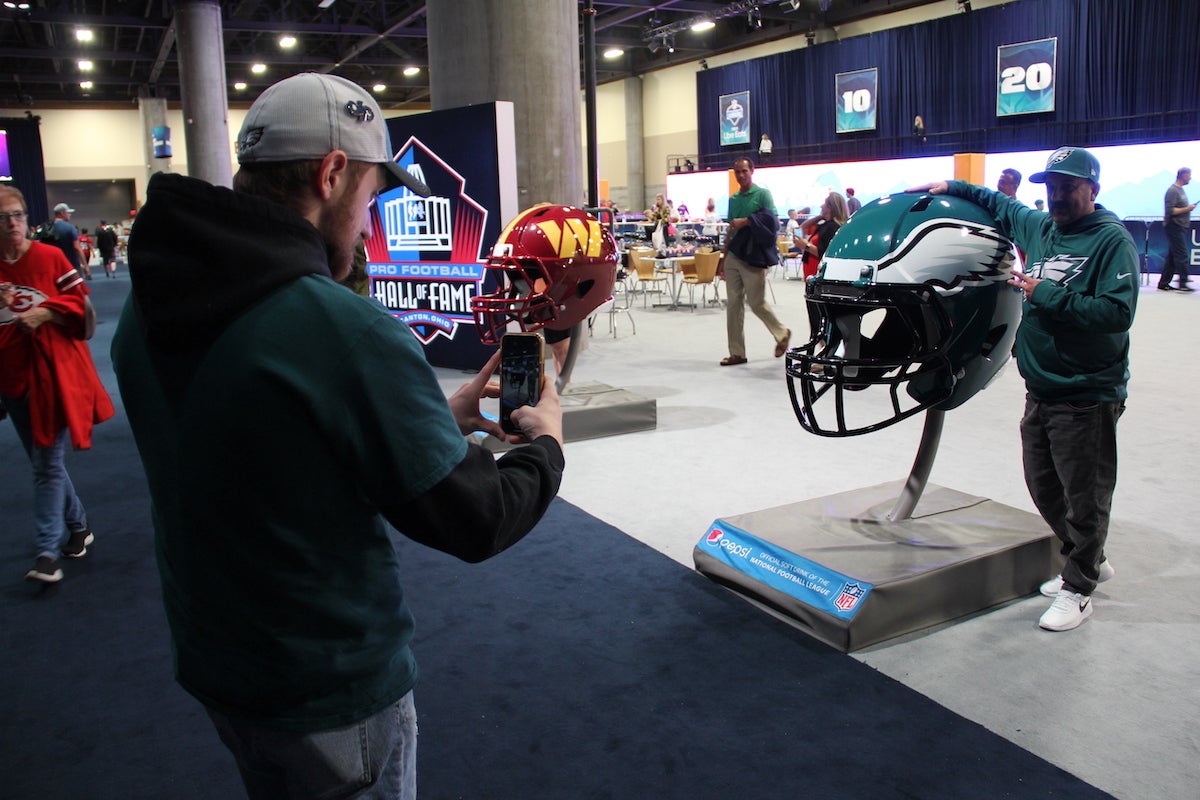 Zachary just welcomed a child of his own, and said he's making sure to carry on the family tradition of rooting for the Eagles.
"As long as he doesn't end up a Cowboys fan, I'm cool with it," Zachary said.
Some thought the Eagles' 2018 Super Bowl appearance would be a once in a lifetime experience for many diehard fans. Zachary said he's making sure to enjoy the good times while they're still here.
"Especially being an Eagles fan, I mean, this may not happen again, so I'm taking in every single moment that I can. Hopefully it happens again."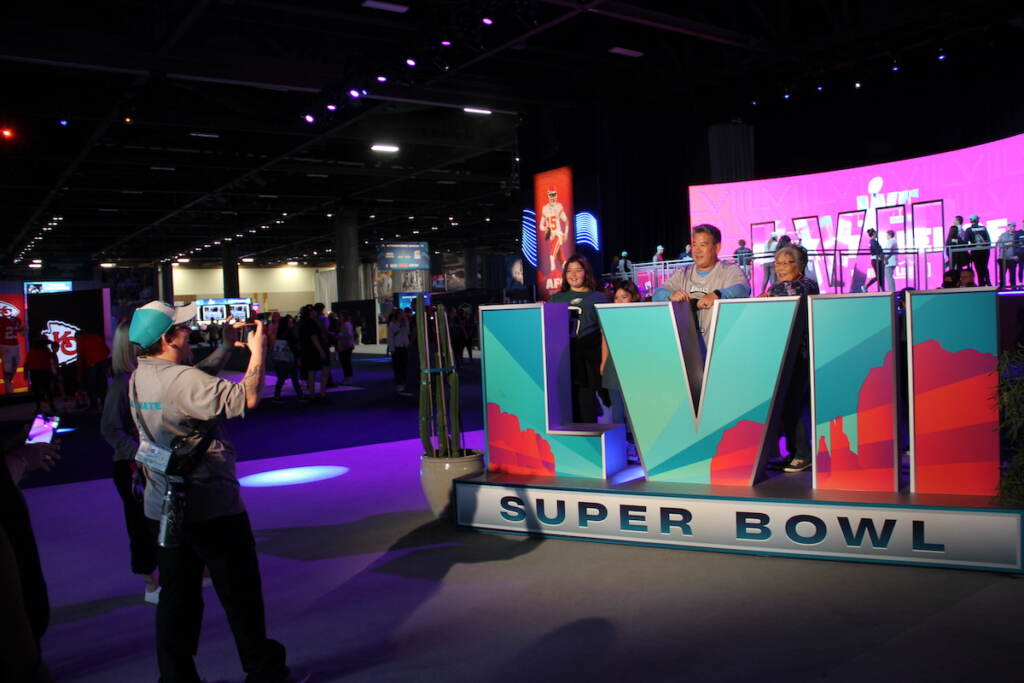 The Super Bowl Experience ends on Feb. 11, as the focus will turn to the State Farm Stadium in Glendale for Super Bowl LVII. Kickoff is at 6:30 p.m. and the game will air on Fox.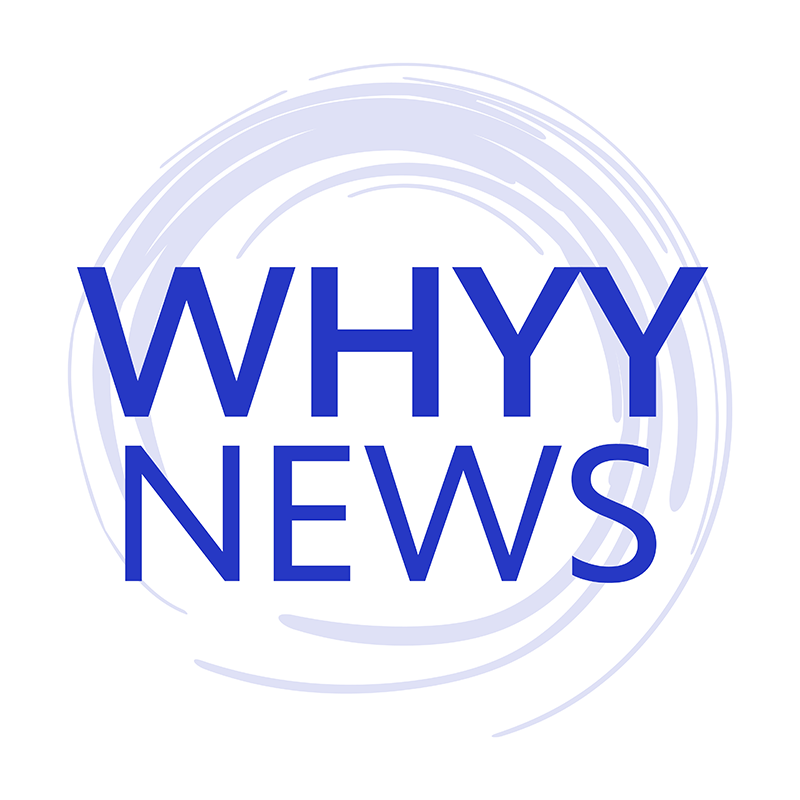 Get daily updates from WHYY News!
WHYY is your source for fact-based, in-depth journalism and information. As a nonprofit organization, we rely on financial support from readers like you. Please give today.