Writer tells jury in lawsuit trial: 'Donald Trump raped me'
E. Jean Carroll has said #MeToo fueled her decision to come forward in a 2019 memoir and accompanying magazine excerpt.
At first, she thought helping Donald Trump shop for a women's lingerie gift at a luxury department store would simply be "a funny New York thing."
Even when, according to E. Jean Carroll, the then-businessman motioned her to a dressing room as they dared each other to try on a see-through bodysuit, she imagined something like a "Saturday Night Live" sketch she'd written.
But soon, "my whole reason for being alive in that moment was to get out of that room," Carroll testified Wednesday in the trial of her rape lawsuit.
"I'm here because Donald Trump raped me, and when I wrote about it, he said it didn't happen. He lied and shattered my reputation, and I'm here to try and get my life back," Carroll told jurors.
As she took the stand to give testimony that sometimes brought her to tears, Trump, from afar, repeated his insistence that Carroll's claim of a 1996 rape is utter fiction. He called the case "a made-up scam," and more.
"This is a fraudulent & false story — Witch Hunt!" Trump wrote on his social media platform, Truth Social. His comments prompted the judge to warn Trump's lawyers that he could bring more legal problems upon himself.
Trump hasn't attended the trial thus far, but his lawyers said Tuesday he still could decide to testify.
The trial comes as Trump again seeks the Republican nomination for president, and weeks after he pleaded not guilty to unrelated criminal charges that involve payments made to silence a porn actor who said she had a sexual encounter with him.
Carroll, a 79-year-old former advice columnist, was largely matter-of-fact on the witness stand — so much so that after she wept while telling jurors that "being able to get my day in court is everything to me," she rapidly composed herself and declined to take a break.
"I'm not going to sit here and cry and waste everybody's time," she said.
Carroll testified that she crossed paths with Trump at the revolving door to Bergdorf Goodman on an unspecified Thursday evening in spring 1996. At the time, she was writing a long-running advice column in Elle magazine, having also written for "SNL." Trump was a real estate magnate and social figure in New York.
She said he asked her advice about selecting a gift for a woman, and she was delighted to oblige. As an advice columnist, to have Trump ask for gift guidance "was a wonderful prospect," and Carroll figured she would end up with a funny story, she said.
She testified that she suggested a hat, but he pivoted to lingerie, and soon they were bantering about the bodysuit. Amused and flirting, she went along, laughing even as he closed the door to the dressing room, perhaps even as he pushed her against a wall.
But then, she alleges, Trump stamped his mouth onto hers, yanked down her tights and shoved his hand and then his penis inside her while she struggled against him. She said she finally kneed him off her and fled.
Carroll said that for decades, she told no one except two friends because she was afraid Trump would retaliate, because she "thought it was my fault" and because she thought many people blame rape victims for what happened to them.
The alleged attack happened long before the #MeToo movement forced a reckoning with how sexual assault victims are treated by law enforcement and the public. Carroll has said #MeToo fueled her decision to come forward in a 2019 memoir and accompanying magazine excerpt.
The Associated Press typically does not name people who say they have been sexually assaulted unless they come forward publicly, as Carroll has done.
Trump, 76, has said he wasn't at the store with Carroll and had no clue who she was when she first aired the story publicly. He has said she was "totally lying" and called the case a "hoax," a "lie" and " complete con job."
Trump's comments launched a "staggering" onslaught of hateful and occasionally threatening messages toward her, according to Carroll, whose suit also includes a defamation claim.
As court was about to begin Wednesday, Trump used Truth Social to vent his feelings again about the case and alluded to a DNA issue that Judge Lewis A. Kaplan has ruled can't be part of the case.
He wasn't pleased.
Trump, the judge said, appeared to be addressing his supporters and the jury "about stuff that has no business being spoken about." Kaplan called Trump's post "a public statement that, on the face of it, seems entirely inappropriate."
Trump attorney Joe Tacopina noted that jurors are told not to follow any news or online commentary about the trial. But he said he would ask Trump "to refrain from any further posts about this case."
"I hope you're more successful," Kaplan said, adding that Trump "may or may not be tampering with a new source of potential liability."
Carroll is due to continue testifying Thursday, when Trump's lawyers likely will get their chance to question her. Her federal lawsuit seeks unspecified damages and a retraction of his allegedly defamatory comments. She never pursued criminal charges.
Meanwhile, the judge decided Wednesday that the trial won't delve into funding that Carroll's lawyers got from American Future Republic, an organization funded by LinkedIn co-founder Reid Hoffman.
Trump's lawyers had argued that the money raised questions about Carroll's credibility. Kaplan concluded there was "nothing there" and, after hearing that Trump's son Eric had just tweeted criticism of the funding, he again advised Tacopina to speak with Donald Trump.
Tacopina has asserted that Carroll sued to get money and try to punish Trump politically. Carroll, a registered Democrat, testified that she voted for his Democratic opponents in 2016 and 2020 but said that has nothing to do with her lawsuit.
"I'm not settling a political score at all," she said. "I'm settling a personal score."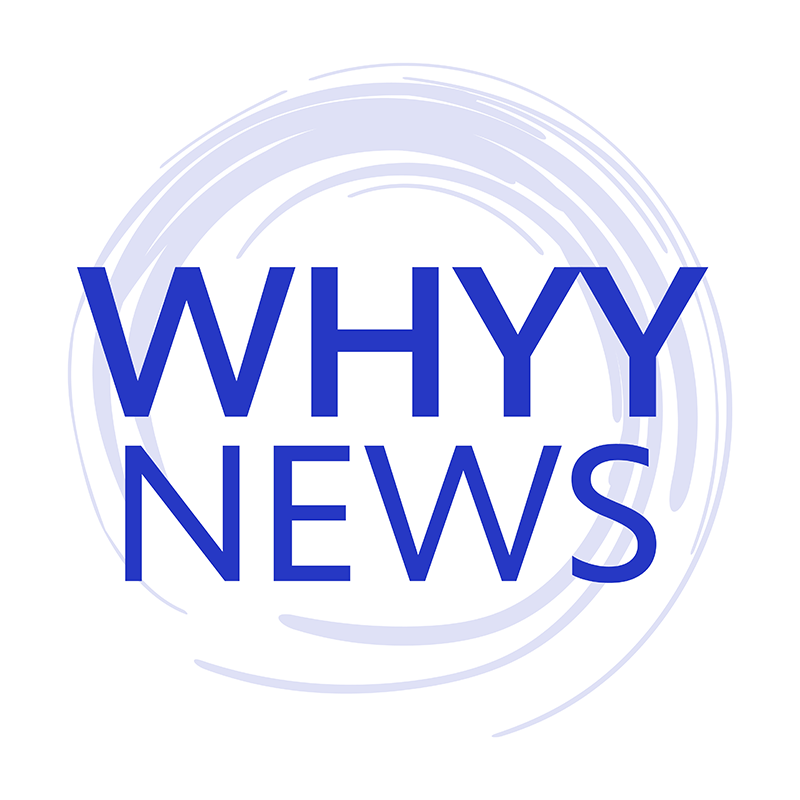 Get daily updates from WHYY News!
WHYY is your source for fact-based, in-depth journalism and information. As a nonprofit organization, we rely on financial support from readers like you. Please give today.