Drivers deprived of licenses after drug conviction sue to repeal Pa. law
Since 2011, Pennsylvania has suspended the licenses of nearly 150,000 drivers for up to two years. Critics say the law can hurt the chances of keeping a job after conviction.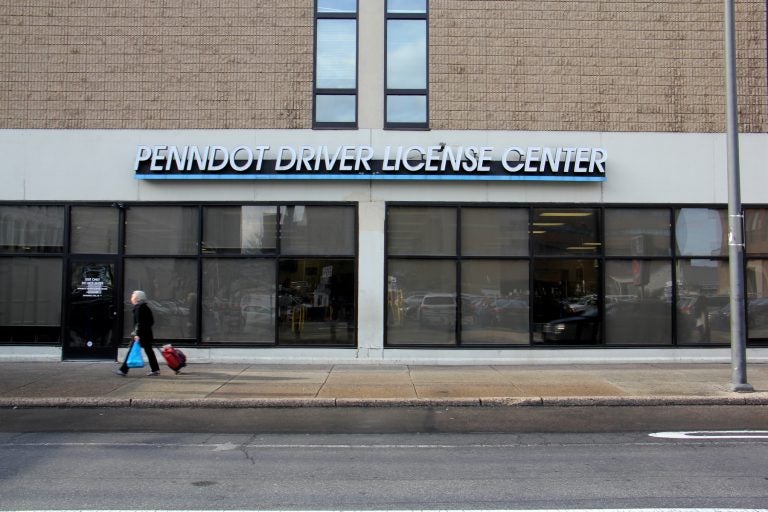 These days, Russell Harold can get pretty depressed.
His house-cleaning business is foundering. He hasn't seen his grandchildren in months. And money is always tight.
"I feel hurt," he said.
Harold's troubles date back to the summer, when Philadelphia police arrested him for drug possession. He had prescription pills and marijuana in his pocket while he was standing on the corner.
Harold, 52, was sentenced to two years of probation, but he also lost his driver's license for two years, until October 2019.
That threw a wrench in his business and getting out to see his family.
Schlepping all his cleaning supplies on the bus isn't practical.
His grandchildren live in western Pennsylvania. Without income to supplement his disability checks, the rent and bills make a bus ticket hard to afford.
"It's not in the budget," said Harold.
Last week, he filed a federal lawsuit against Pennsylvania Gov. Tom Wolf and the head of the Pennsylvania Department of Transportation.
The goal is to repeal the 1994 law under which his license was suspended.
"You punish me not only for a criminal act. Now you gonna punish me for something that has something to do with transportation? Vehicle?" said Harold. "I don't see the sense of it," said Harold.
Temporary loss of license complicates re-entry
Pennsylvania is one of just a few states that automatically suspend driver's licenses for up to two years for drug convictions.
The first conviction comes with a six-month suspension. The second time, it's a year. The third conviction is two years.
It doesn't matter when the convictions happen. A drug conviction in 1988, for example, added another year to Harold's suspension.
The suspension doesn't start until a driver surrenders his or her license. There's a restoration fee, currently $73, to reinstate the license following the suspension.
Since 2011, nearly 150,000 people have had their licenses suspended under the law.
The suit, which seeks class-action status, argues that's unconstitutional, but also "irrational," "counterproductive," and "crippling" for people who already struggle because of a criminal record.
"Studies show that when someone is re-entering society after serving prison time for a drug conviction, the most important factor for them to return to a socially productive life is stable employment. The most important factor in keeping a job is having a driver's license," said Phil Telfeyan, executive director of Equal Justice Under the Law, the nonprofit behind the case.
The lawsuit also argues the law is discriminatory because it only affects people with drug convictions, which are disproportionately linked to highly-patrolled, poor black communities.
"By imposing additional and debilitating measures against people with drug convictions, defendants make successful post-conviction rehabilitation a near impossibility," according to the suit.
A spokesman for Wolf was not immediately available for comment. He has said Wolf supports legislation introduced to overturn the automatic suspension.
Sean Williams, the lawsuit's other plaintiff, is a 25 year-old father from Philadelphia who was convicted of drug possession.
Because Williams can't get his license back until next March, he's been taking the bus to the visit his newborn son in the hospital.
"Mr. Williams' son is coming home from the hospital soon. As a premature infant, he will require frequent medical appointments, and because of his vulnerability to infection, public transportation poses a hazard to his health," according to the suit.
WHYY is your source for fact-based, in-depth journalism and information. As a nonprofit organization, we rely on financial support from readers like you. Please give today.