Drier air follows after showers, thunderstorms later today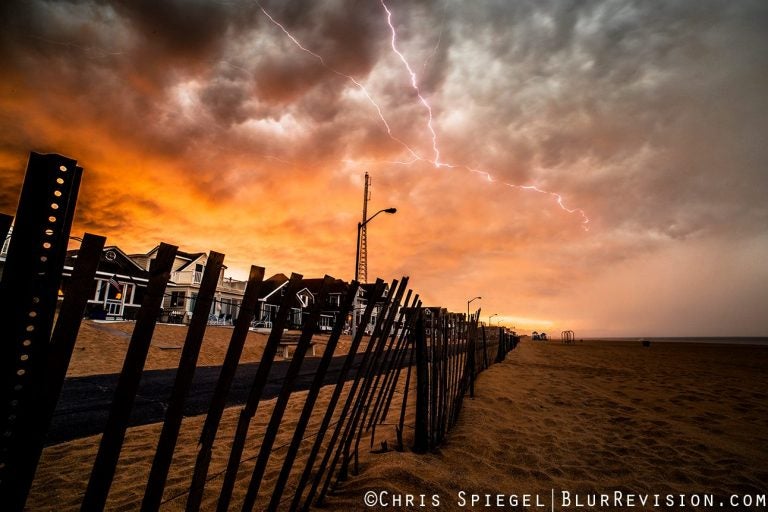 A cold front will pass through the region later today and likely deliver showers and thunderstorms, forecasters say.
At the Jersey Shore, the chance of showers and thunderstorms begins later in the afternoon and continues into the evening hours, according to the National Weather Service.
The HRRR forecasting model indicates that the thunderstorm line is expected to reach the Interstate 95 corridor around or shortly after 4:00 p.m. and near the coast at 6:00 p.m.
"Some thunderstorms this afternoon and evening will be accompanied by heavy rain, which can lead to brief poor drainage flooding," according to the National Weather Service. "In addition, locally strong to damaging winds could accompany some thunderstorms."
The National Weather Service's Storm Prediction Center has the Jersey Shore in the "general or non-severe thunderstorms" category for today, with a "marginal" risk inland, meaning a chance of "severe storms of either limited organization and longevity, or very low coverage and marginal intensity."
The activity will end from northwest to southeast tonight as the cold front passes offshore, with clearing skies, slightly cooler air, and less humidity.
Temperatures will remain in the very warm to hot range tomorrow, but it will feel more comfortable with lower humidity values, forecasters say, adding that humidity levels will likely begin to creep upward on Saturday.
Blur Revision Media Design's Chris Spiegel captured the above lightning shot in Manasquan on June 23, 2015.