Draft of University/Southwest District Plan presented to PCPC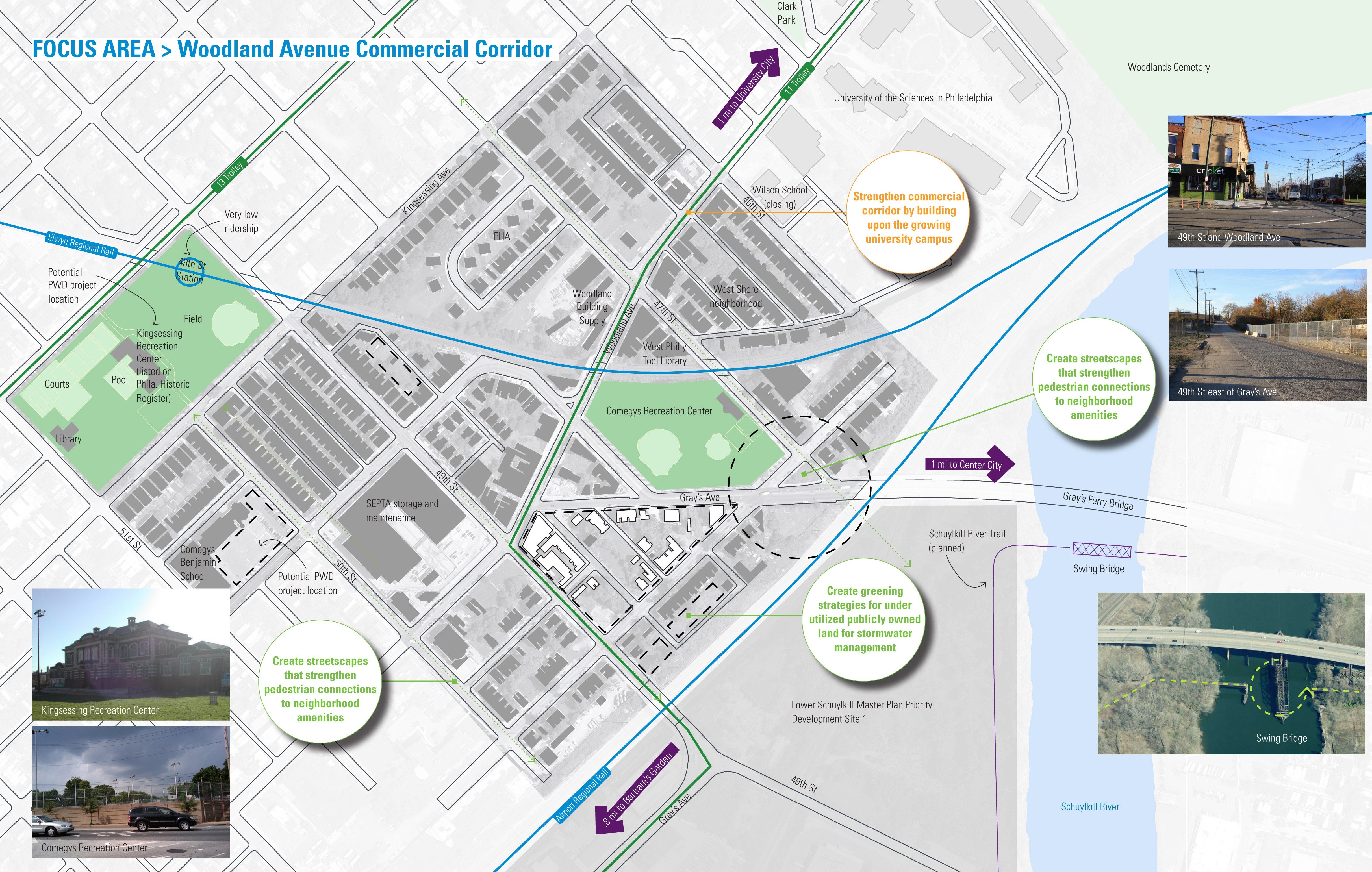 The draft of the University/Southwest district-level comprehensive plan – which calls for dense development near transit hubs, more transit, cycling and pedestrian amenities, and protecting single-family housing stock within neighborhoods – was presented to the Philadelphia City Planning Commission this week.
The full draft will be posted here, and public comment will be accepted through June 1. City Planner and Plan Manager Andrew Meloney said the best way to comment is to email him at Andrew.Meloney@phila.gov.
The plan covers the neighborhoods of Powelton Village, University City, Saunders Park, West Powelton, Spruce Hill, Walnut Hill, Garden Court, Cedar Park, West Shore and Kingsessing.
It includes many of the city's biggest universities and hospitals, busy commercial corridors around those institutions and on some sections of Baltimore Avenue and some of Philadelphia's busiest transit stops, Meloney said.
It also includes economically depressed areas and abandoned, tax-delinquent properties. The plan calls for the condemnation and redevelopment of some of them. It calls for streetscape improvements and other strategies designed to spread the success of some sections of Baltimore Avenue westward.
For all the trolleys, buses and el stops within the district, it lacks a good "bus loop connection" with Center City, Meloney said. The plan recommends starting such a bus loop because so many people live in Center City and work in University City, and vice versa.
Commissioners, who will be asked to vote on adoption of the plan at their June 11 meeting, didn't have questions for Meloney.
Commission Chairman Alan Greenberger had a few comments. He praised Meloney and other staffers for the amount of work that went into creating the plan, including many meetings with community groups, residents and other stakeholders. He called the plan thorough and comprehensive. And in a nod to the plan's call for dense development focused on the district transit hubs, he noted that Philadelphia hasn't done a very good job at building around transit to date.
"For a city so walkable, we consistently are not very good at putting density near transit stops," he said.
That, Meloney said, is exactly why zoning changes to foster transit-oriented development are included in the draft plan.
Learn more about the draft plan from previous coverage, here.
woodland ave 2

46th st 2

baltimore ave 2

40th st 2