Developers buy First African Baptist Church, plan to preserve it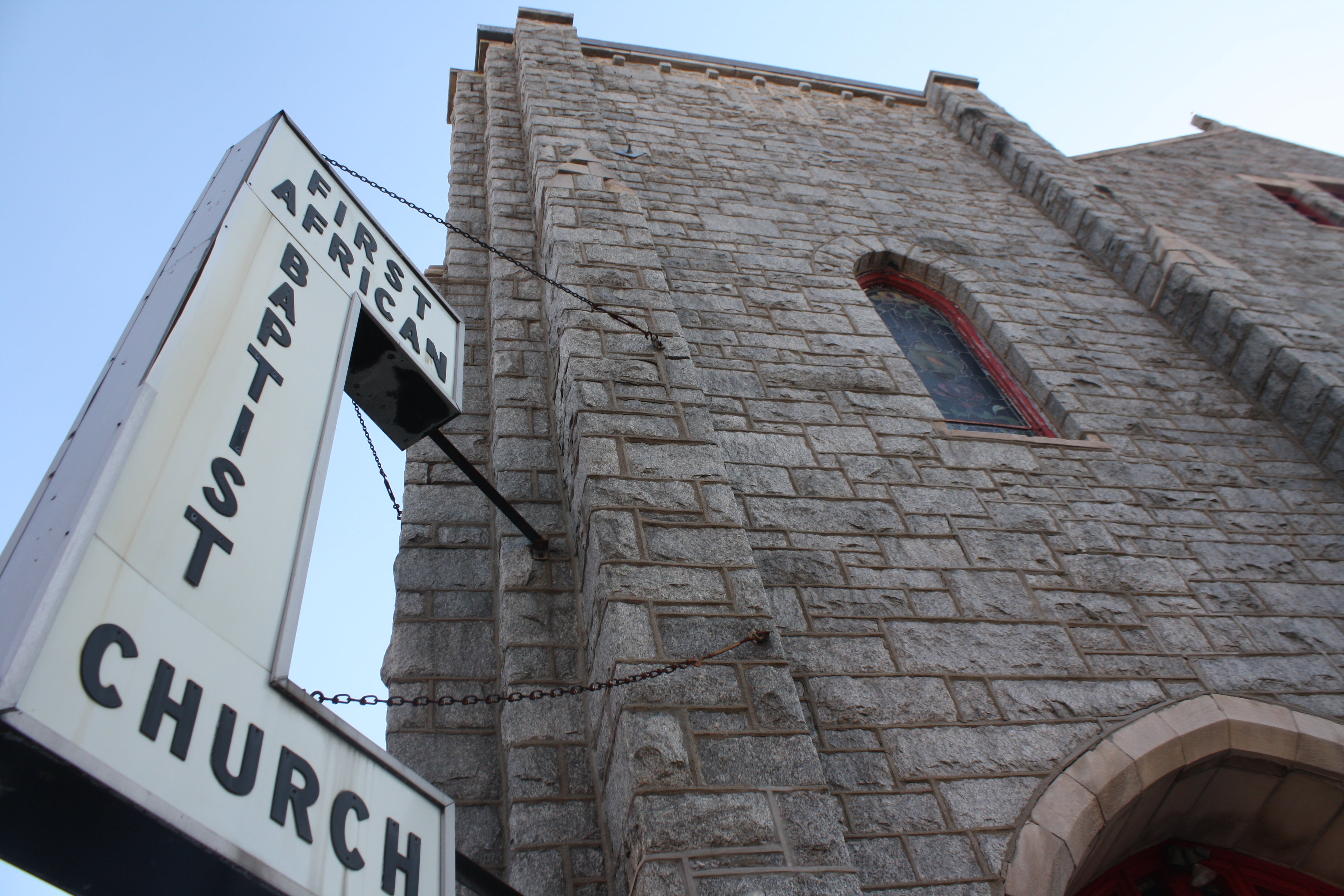 A group of developers has purchased First African Baptist Church at 16th and Christian streets in South Philadelphia with plans to stabilize and preserve the building, which was added to the city's register of historic places in October.
Nicholas Melisiotis, a developer who recently worked on a redevelopment of the Penn Herb Co. building at 2nd and Spring Garden in Northern Liberties, confirmed that he had purchased the building with two other partners. The group does not yet have specific plans for reusing the property, but has pulled a permit to do maintenance work to make the building safe.
"We don't have any plans for the church at the moment," Melisiotis said on Wednesday. "Our primary goal is—we want to save the church, and that was it. We didn't want to see this part of history go away."
Over the course of the last year, the church has been at the center of a fight between two factions of the congregation. The pastor, Rev. Terrence Griffith, who is also president of the Black Clergy of Philadelphia, sought to sell the church to a developer who planned to tear it down and replace it with apartments. Griffith said the cost of maintaining the building, which the congregation occupied since the early 20th century, had become too expensive.
Meanwhile, a small group of congregants was trying to stop Griffith from making the sale. They worked with Oscar Beisert, a preservation activist, to nominate the church for historic protections. The Historical Commission accepted the nomination in the fall, against the wishes of Rev. Griffith.
Melisiotis declined to say how much the group had paid for the church building. City records have not been updated to reflect the sale. Sharif Street, a lawyer representing Griffith said that the price was "significantly less" than what the church was hoping for. The Inquirer reported over the summer that Griffith was hoping to get $3.2 million from the sale. The city has assessed the property at $2.1 million.
Ultimately, Street said, the congregation wanted to move on and decided to take the offer from Melisiotis and partners, which surprised the church. The congregation has found a new place to hold services in West Philadelphia, he said.
After the Historical Commission voted to protect the church, Rev. Griffith vowed to "overhaul" the Commission. He said it was unfair that the Commission would protect a building without the owner's consent. On Monday, Street said there was a certain "insensitivity" to the process of putting the church on the historic register.
"I think it's a shame that this congregation of people, who were there for so long, ultimately were denied the full value of their land," Street said.
WHYY is your source for fact-based, in-depth journalism and information. As a nonprofit organization, we rely on financial support from readers like you. Please give today.