Despite arrival of competing plans, some ACA enrollees face higher premiums in region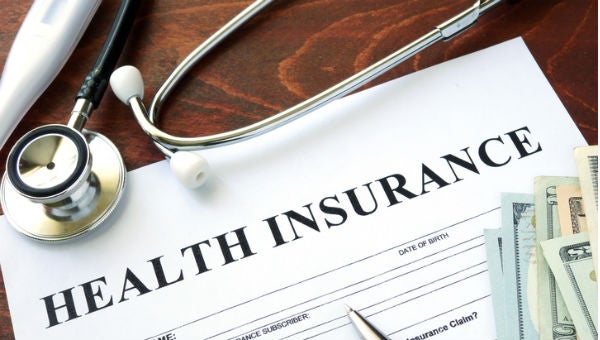 People signing up for an Obamacare plan in Pennsylvania this year will find new options to choose from and coverage priced lower than last year, with premiums dropping an average of 2.3 percent. But despite lower overall premiums, some will actually end up paying more for coverage next year.
As premiums decrease, so do the tax subsidies for middle- to low-income earners that help pay for their Affordable Care Act insurance.
People shopping for plans in Philadelphia, Montgomery, and Bucks counties during this year's open enrollment period will feel the effect. A new company, Centene, is offering low-cost plans in those counties that drive down the amount of the subsidies. One of those plans set a lower "benchmark" used for calculating the subsidies, said Sabrina Corlette, a research professor at Georgetown University's Center on Health Insurance Reforms.
A less expensive benchmark plan results in smaller subsidies, Corlette said.
"This is by design," she said. "When the drafters of the Affordable Care Act were putting this together, they wanted the insurers to compete on price."
While competition can be a good thing in the long run, it could cause some financial pain this enrollment season.
Last year, the benchmark was set by a more expensive plan offered by Independence Blue Cross, which was then the only insurer offering coverage. As a result, many people covered by one of Independence's most popular ACA plans will pay more for it next year in Philadelphia, Bucks, and Montgomery counties.
According to Independence Blue Cross, a single 45-year-old making $36,000 a year will pay $298 a month for its Silver Proactive HMO in the marketplace. Last year, the same plan would have cost $96 in this example.
But premiums aren't the only factor people should consider when enrolling in a plan, said Antoinette Kraus, executive director of the Pennsylvania Health Access Network.
"Folks are still struggling with things like out-of-pocket prescription drugs," Kraus said. Co-pays, deductibles, and whether your doctors are in or out of network are other important factors.
"That's why it's really important, when you're shopping for coverage, to understand the full cost of health insurance," Kraus said.
She suggests those shopping for an ACA plan carefully consider their options this year, and said they can call the Pennsylvania Health Access network at 877-570-3642 for free help picking a plan. The open enrollment period for 2019 runs through Dec. 15.
Even though some people will pay more this year, Corlette said the ACA was still performing well at offering affordable health insurance coverage in spite of attempts by Republicans to dismantle the law.
"I think it's been remarkably resilient, largely because there are so many people getting help from those premium tax subsidies," she said.
But she said that for people earning too much to be eligible for subsidies, affordable coverage can still be hard to come by.
"Federal and state policymakers need to do more to help those people," she said. "Because it's an absolutely critical financial protection that every family needs."