Delco medical trailblazer Anna Broomall honored with historical marker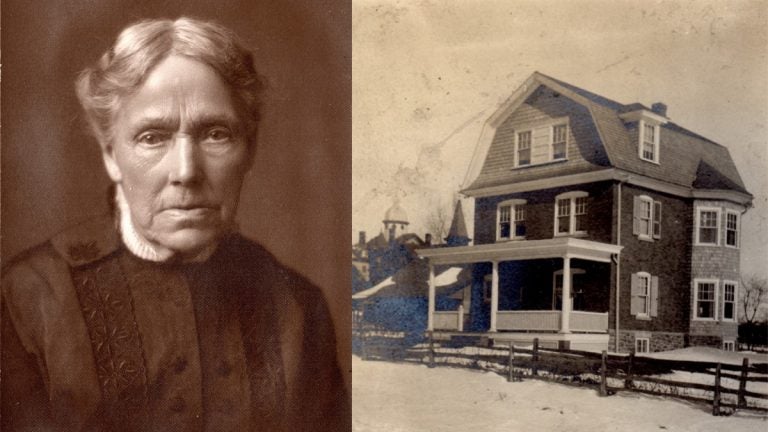 Anna Broomall wanted to be a lawyer while growing up in Delaware County in the mid-19th century, but the profession was off-limits at the time because she was a woman. So Broomall decided to become a doctor instead.
"She saw an overwhelming need to improve the quality of patient care, especially for women. Through her research, teaching, and innovative practices, Dr. Broomall helped shape the health-care profession that we enjoy today," Widener University president Julie Wollman said Tuesday in Chester at the unveiling of a historical marker in Broomall's honor.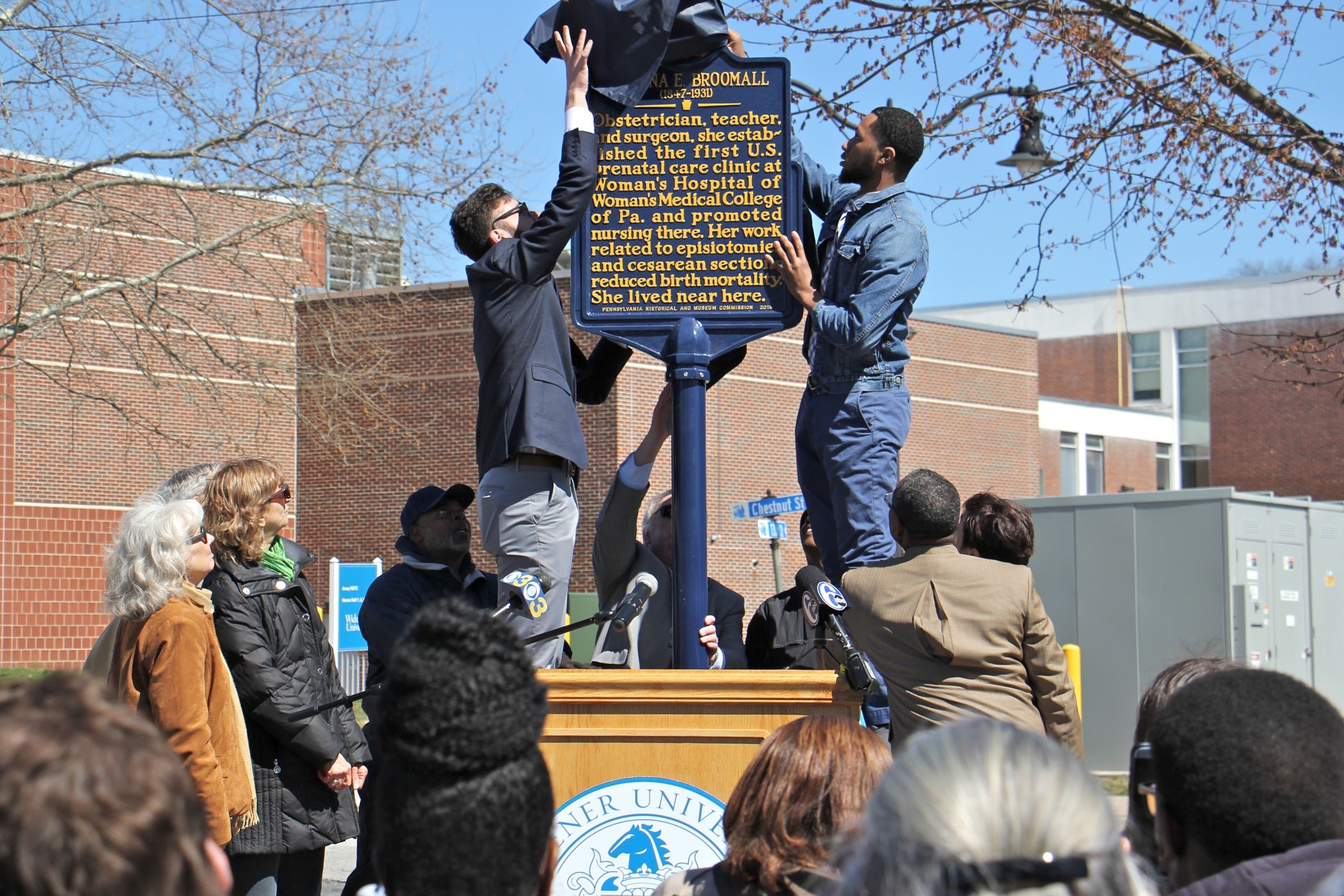 Broomall, who died in 1931, spent her life as an obstetrician and surgeon, dedicating the latter part of her medical career to improving the care available to mothers during childbirth and their newborns.
To reduce mortality rates, she advocated for delivery methods such as cesarean sections, and as chair of obstetrics at the Women's Hospital of Philadelphia she ensured that nurses were getting the most up-to-date training from Europe.
Her work went beyond Delaware County's borders: She established South Philadelphia's first outpatient maternity-care clinic.
Along the way, Broomall encountered obstacles to her education and her career.
She and several other women were the first to attend all-male lectures at Pennsylvania Hospital. Broomall was met with unfriendly faces when she tried to build on her Women's Medical College of Pennsylvania education.
"The male students absolutely did not want those female students to be in the classroom," said associate professor of science Kathleen Hornberger, one of leaders in the effort to obtain the historical marker. Male students "would chase them out of the classroom, throw spitballs at them, hurl insults, chase them down the streets of Philadelphia to get them away from the medical school."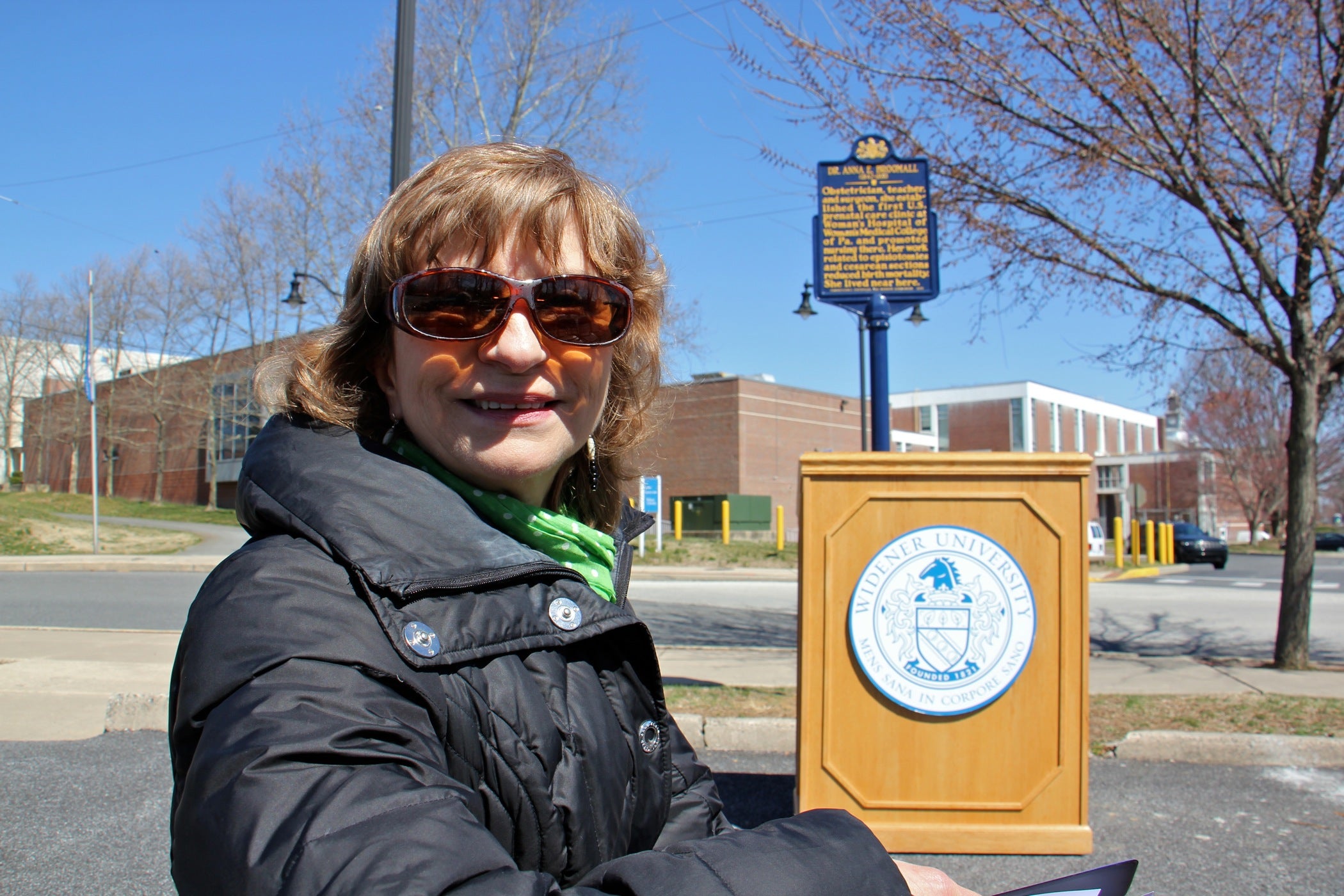 About 50 Widener University faculty and nursing students attended the marker's unveiling Tuesday. Many had never heard of Broomall beforehand.
"It was really surprising to hear that even though she had all the credentials and was able to practice on her own, she still was under the supervision of a male, so it was really inspiring to know that she overcame that," said Widener nursing student Shelby Barnes.
Hornberger said that was the standard practice of the day, and that it lasted until Broomall's male peers realized she was a competent, if not superior, surgeon.
Before getting involved in the historical-marker project, Hornberger herself didn't know about Broomall. She said people should be aware of Broomall's contributions to medicine because she really broke barriers for future generations.
"You're not barred from going to medical school today if you're a woman; you're not barred from pursuing nursing if you're a male," she said.
Broomall's marker joins the more than 2,000 in the Keystone State that commemorate important figures and places.