Delaware lawmaker accuses finance workers of political conflict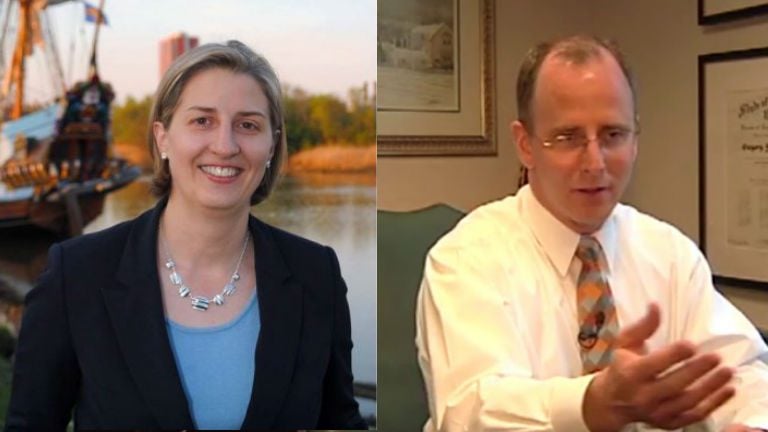 Delaware state Sen. Greg Lavelle wants the Delaware Public Integrity Commission to investigate the political activity of the leader of the Delaware Economic and Financial Advisory Council and the director of the Office of Unclaimed Property. The two are acting to benefit Democrats, the Republican claimed Thursday.
The accusations come just days after Democrats accused Lavelle of improperly coordinating campaign activity with a political action committee with which he has connections.
Lavelle says DEFAC chairman Michael Houghton and Brenda Mayrack, who is in charge of identifying and collecting unclaimed property, worked together through several PACs to support Democrats. Employees in those positions are responsible for helping delineate how much money state lawmakers have to work with as they craft the state budget, Lavelle said.
"I think they have a decision to make. If they want to be political people, that's fine, go be political. This is America, that's a wonderful thing," he said. "But if you want to put yourself out as the chairman of DEFAC who has these serious and significant responsibilities, do that. Don't do both."
Houghton and Mayrack used three PACs — First State Forward PAC, Lincoln's PAC, and Busy Individuals Make Better Organizers PAC — to coordinate support for Nnamdi Chukwuocha in his Democratic primary win over incumbent state Rep. Charles Potter in Wilmington, Lavelle said.
Even though the PAC contributions and expenditures were listed on the state's campaign finance reporting system, Lavelle said it still seems improper to him. "I don't think there's anything illegal about it, so there's no point in going to the attorney general … but that is why I'm going to bring this up with the Public Integrity Commission and ask them to take a look at it, because it is appearance and actual conflicts."
Despite Lavelle's complaint against the current head of DEFAC, the council was led for years by Bob Byrd, one of the most prominent lobbyists in the state. "I didn't think that was a good idea either," Lavelle said. "I objected to that years ago."
Mayrack and Gov. John Carney's spokesman both declined to comment on Lavelle's accusation. Houghton didn't answer a request for comment.
Lavelle expects to file his complaint with the Public Integrity Commission Friday.
His complaints come just days after Democrats accused Lavelle of improperly coordinating campaign mailings with a PAC where he serves as treasurer. First State First PAC also lists the same address as Lavelle's home. Delaware Democratic Party executive director Jesse Chadderdon said mailers sent from the PAC violate the state campaign laws. "These things are being done to circumvent the rules and contribution limits and other things that the public relies on to make sure that the elections are fair," he said.
Lavelle, who denied any impropriety, said it's legal for him to coordinate with the PAC for these mailers because they're a form of "issue advocacy."
"They don't say 'vote for,' they don't say the election is on a particular day. It's issue advocacy, which is permitted under law," he said. "It's as simple as that."
State Democratic Party chairman Erik Raser-Schramm sent a complaint about the advertisements to the state election commissioner.