Delaware auditor-elect McGuiness to join office as temporary deputy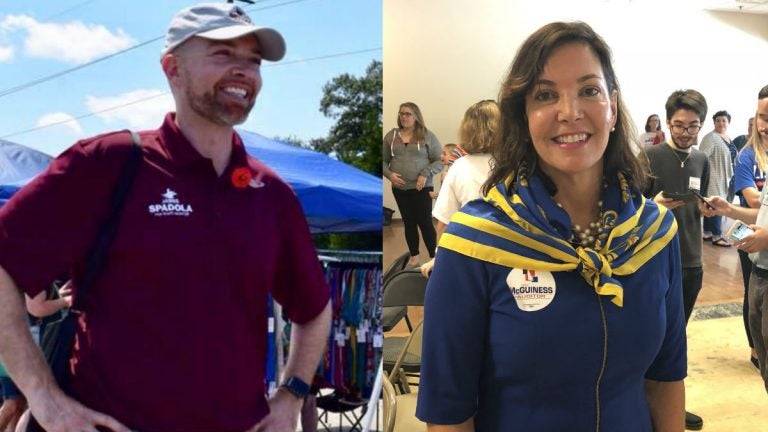 Outgoing Delaware auditor Tom Wagner made a controversial move three weeks before Election Day when he chose an outsider to run his office part-time while he prepared to undergo a kidney transplant.
Wagner's pick just happened to be fellow Republican James Spadola – who just happened to be one of the candidates to succeed him. Wagner has been in the post since 1999.
Many in political circles thought Wagner's move was a partisan power play designed to give former police officer Spadola an inside track with voters. But on Nov. 6, Democrat Kathy McGuiness easily defeated Spadola.
Now Spadola is leaving the post and Wagner is appointing McGuiness to the deputy's post in advance of her taking office Jan. 1.
"By appointing Kathy, she is able to start implementing her vision now and hit the ground running before her swearing-in,'' Wagner said in a statement released by Spadola.
McGuiness, a Rehoboth Beach commissioner and a pharmacist by trade, would not comment Tuesday on Spadola's unusual and brief appointment. When it was announced in October, she said Delaware voters "will clearly see through my opponent's efforts to inject partisanship into the auditor's office at the taxpayers' expense."
Instead the incoming auditor said she has already begun her transition and learning how the office operates. Now she will intensify that effort, she said, as she decides how to restructure the office that oversees spending of taxpayer funds by state government agencies and school districts.
"This will ensure a smooth transition,'' she said. "It will bring me more into the inner workings and there's a lot of work to be done."
Spadola insisted Tuesday that his appointment in October was "never a political stunt" but that Wagner had simply "put somebody he trusted in here and that's what it was about."
Contrary to Wagner's initial announcement that Spadola would be running the office in his absence, Spadola said he has only worked about 40 hours total during the six-week period.
He said his pay was about $45 an hour, and whatever he received in "net income'' would be donated to the Faithful Friends pet rescue group.