December 9: Kenney cool on Temple stadium | Regional Planner board game | Why the Fergie Tower won't have parking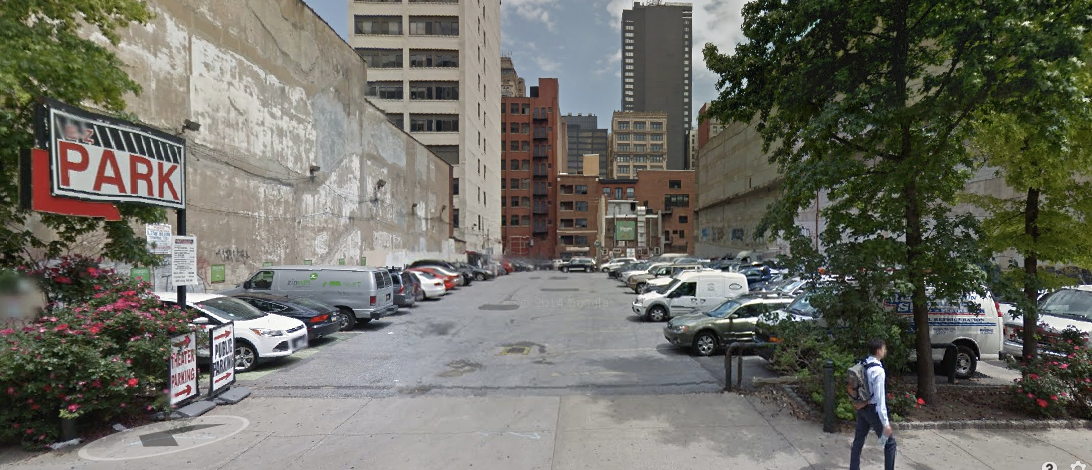 Our Keystone Crossroads colleagues rolled out a big package of Pennsylvania housing stories yesterday that's worth spending some time with. Jared Brey wrote two explainers for the series, one on the relationship between zoning and housing costs, and another on the recent Supreme Court decision on "disparate impact." We also recommend Lindsey Lazarski's story on redevelopment of Bethlehem's South Side downtown, and Eleanor Klibanoff's piece on the struggle to sell Lancaster County municipalities on zoning for multi-family.
Mayor-elect Jim Kenney isn't sold on the idea of a new $100 million Temple stadium, reports Dan McQuade. He wants to see the university explore renting out Lincoln Financial Field from the Eagles at a lower rate.
Work begins on the Fergie Tower, reports Jacob Adelman. Notably, the 26-story, 322-unit building at 1213 Walnut Street won't have a parking garage. "Tenants who need cars can use a separately owned parking structure next door," Adelman writes.
Greg Heller coins the term "impact development" at Next City, to describe the growing field of private development projects that also aim for positive social impact.
TechCrunch looks at two Uber forays into paratransit, UberCOMMUTE in Chicago and UberHOP in Seattle, which aim to to get ""more butts into the backseats of fewer cars."
Philadelphia gets a shout-out in this NYT piece on the competing conceptions of a "clean" city. Rutgers urban planning professor Clinton Andrews gives Philly high marks for energy efficiency based on our "pedestrian-friendly downtown, well-functioning mass transit and nearby farms."
Berkeley designer Alfred Twu made a Bay Area Regional Planner board game that challenges players to grapple with the trade-offs involved in alleviating San Francisco's housing affordability woes.
Send in your nominations for Streetsblog's annual Best Urban Street Transformation competition. Do any Philadelphia complete streets projects come to mind?