December 18: Fergie Tower | Family apartments | CyclePhilly time lapse | Uber co-op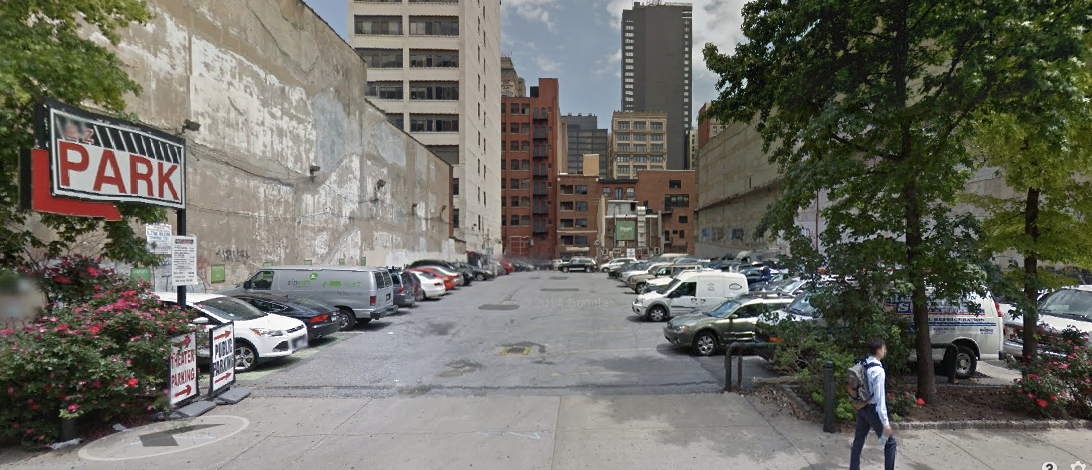 Governor-elect Tom Wolf is reminding voters about the deep fiscal hole he's inheriting from the outgoing Governor Tom Corbett and his party, perhaps wary that the unpopular choices he'll have to make will shorten their memories about who's to blame.
The Fergie Tower is back. The 26-story, 300-unit mixed-use building proposed for the huge surface parking lot on 1213-19 Walnut Street is likely to move forward now that the lot has been sold to the Goldenberg Group, reports Natalie Kostelni. The 150+ year old building housing Fergie's Pub would endure.
Via Billy Penn, a mesmerizing time-lapse visualization of bike trips logged on the CyclePhilly app.
Would an Uber-like taxi service organized as a worker-owned cooperative be able to deliver higher wages to drivers? For and against.
PMC's emphasis on the family apartment at 2400 Market is an interesting response to the decline in homeownership and the growing propensity (necessity?) for young adults to rent into their 30s.
Yet another big Center City office building, 1635 Market, changes hands.
Josh Kruger looks at how the William Penn Foundation's $25 million gift to the Free Library will reshape the library of tomorrow into something more like a coworking hub.