December 12: Pier 35 1/2 for sale | Dupree Studios triumphant | Reimagining Petty Island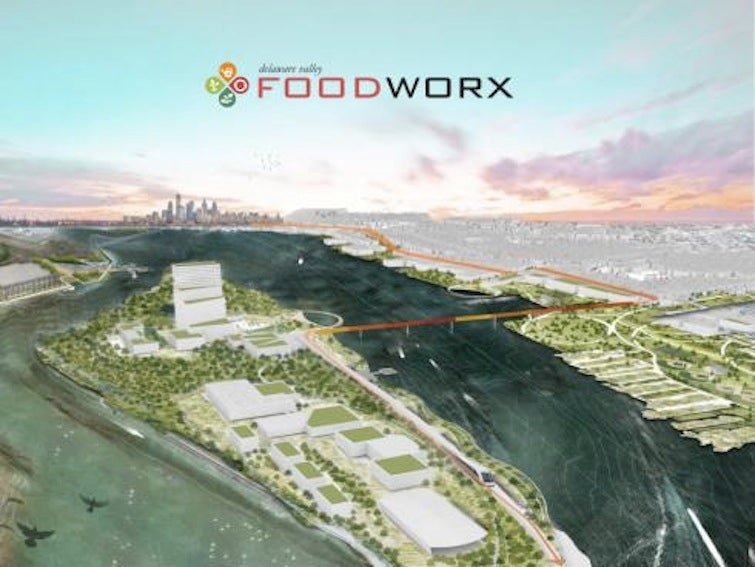 Pier 35 1/2 – possibly a portal to Hogwart's and definitely the site of the proposed 45-story Trump tower which ultimately fell victim to the recession – up for sale again.
Flashback: here's an old Kellie Patrick Gates dispatch from the heady days of 2007 when that tower was looking more likely, and an excellent round-up from Jared Brey on the graveyard of broken high rise dreams that is the Delaware waterfront.
The Philadelphia Redevelopment Authority is retreating from its eminent domain fight with James Dupree in Mantua. PRA had attempted to seize Dupree's studio to make way for a parking lot to accompany a new supermarket.
Check out this year's winning entry and runners-up for the 2015 Better Philadelphia Challenge, reimagining Petty Island – the 292-acre uninhabited land mass between Philly and Camden.
The arguments in here will be familiar to PlanPhilly readers, but the speaker is notable. Here's Steve Tang from the University City Science Center spreading the gospel of urban built environments as catalysts for business innovation.
Get a light for your bike. The Incidental Economist blog points to a study showing the collision rate for people with permanent running lights on their bikes is 19% lower than for people who don't have them.
This Mt. Airy project will become the first co-housing development in Pennsylvania.