Crowded field seeking to run Philly elections
Besides choosing candidates for mayor and City Council this spring, voters in Philadelphia will cast ballots for city commissioners, the officials who run elections in the city.
Democratic voters will have plenty of choices.
Driven by a heightened interest in ballot security, an open seat on the commission, and a Trump-era surge of activism, 13 Democrats are seeking the party's two nominations in the primary election.
Democratic Commissioner Anthony Clark, often criticized for a spotty voting record and allegedly spending little time at his office, did not seek re-election this year. The other Democrat, commission chair Lisa Deeley is running hard.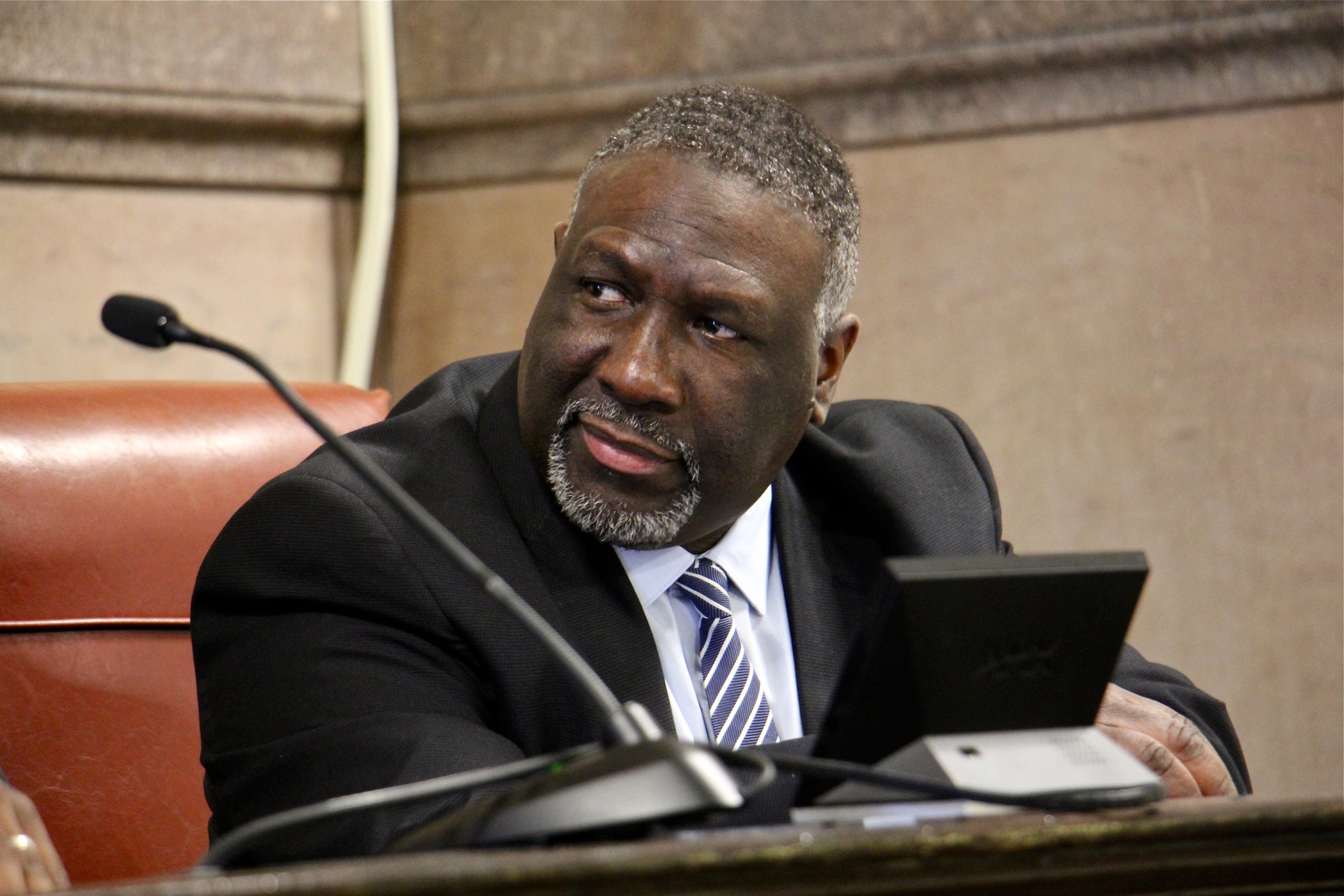 Each party nominates two candidates for the three-member commission, ensuring that each party gets at least one seat.
Historically, commissioners' races have been low-turnout, low-interest affairs, often decided by party leaders who determine which of their own will get party support. Most commissioners in recent years have been party ward leaders.
This year, none of the 13 Democratic candidates are ward leaders, though seven are present or former party committee people, and Deeley has longstanding ties to Democratic ward leaders.
Why it matters
Most of the routine work of running elections is done by the civil service staff of the commission, but veteran election lawyer Kevin Greenberg said in an interview it matters when the office is managed well.
"On Election Day, the city runs more than 1,600 voting divisions in 1,300 locations across the city," Greenberg said. "You've got to find those 1,300 locations. You've got to negotiate deals with the landlords, whether it be the school district, another public entity or private individuals."
There are also the tasks of recruiting and training thousands of poll workers — and sometimes making very big decisions.
The current commissioners just decided to purchase a new voting system for the city at a cost of tens of millions of dollars.
The review and selection process was denounced by the state auditor general and the city controller, and the electronic voting system chosen is being criticized by a group called Citizens for Better Elections, which prefers a simpler, paper ballot system.
Former City Commissioner Stephanie Singer said the job also sometimes involves advocacy. She was a strong critic of a proposed Pennsylvania voter ID law.
Several of the Democratic candidates have platforms favoring changes to increase voter participation, including early voting, same-day voter registration and voting by mail.
Those changes would require modifications to the state election code.
In addition, most candidates say they'll work to increase turnout through voter education and engagement efforts.
How you win
Getting attention in a down-ballot race like this isn't easy, and Democratic candidates have historically courted the help of the party's 69 ward leaders.
In theory, a candidate who gets the endorsement of the city Democratic committee is to be supported by all ward leaders and included on their recommended Election-Day ballots. In return, the anointed candidate is expected to pay $35,000 to help defray the costs of printing and distributing those ballots.
In practice, many ward leaders make side deals to exclude, or "cut" one or both of the endorsed candidates from their Election-Day ballot and insert the name of another candidate, often one that will pay $1,000 or more for their support.
"You have to get the support of those wards that are known to produce good results," said Maurice Floyd, a former commissioner who's now a campaign consultant.
"You build relationships, you network. If you don't know the ward leader, you find someone who does."
Singer pulled off a remarkable win in 2011, unseating 36-year incumbent Commissioner Marge Tartaglione by running as a reform candidate. It helped that Tartaglione's daughter, a deputy commissioner in her office, had been fined by the city Ethics Board and that some Northeast Philadelphia ward leaders were settling scores by cutting Tartaglione from their slates.
Singer said she worked to hone a reform message, but didn't overlook the value of ward leaders either.
"They will get people to the polls distributing literature, and that's a very valuable service that's worth paying for," she said, "if you're sure it's going to happen."
The 69 ward leaders who make up the Democratic City Committee haven't met for their endorsement yet. The acknowledged frontrunners for their backing are Deeley, the incumbent, and Omar Sabir, a committeeman in party chairman Bob Brady's 34th ward.
Floyd said the ward leaders' effectiveness has waned over the years, in part because the party has far fewer patronage jobs to reward hard-working committee members.
Candidates who aren't likely to get ward leaders' support may get the support of unions or activist organizations. They can also go to voters directly, with mail, posters, or digital ads.
And in the era of increased Democratic engagement, there may be more voters willing to learn more about down-ballot races and cast informed votes.
Greenberg said community forums offer voters a good chance to see the candidates in person.
"People should go listen to these candidates and hear what they have to say," he said. "And while it's great to have the experience of a lawyer or something, that's less important than it is to talk and listen, and make good judgment and act independently."
The one candidate who doesn't have to worry about any of this is Republican Commissioner Al Schmidt. He's unopposed on his party's primary ballot.
The Democratic candidates for city commissioner, in order of ballot position, are:
Marwan Kreidie

Omar Sabir

Lisa Deeley

Luigi Borda

Dennis Lee

Annette Thompson

Kahlil Williams

Carla Cain

Warren Bloom

Moira Bohannon

Robin Trent

Jen Devor

Lewis Harris Jr.