Cleaning up blood after a shooting will soon be handled by professionals in Philly
Starting this fall, the PPD will call a professional cleaning service to handle blood after a shooting that happens in an outdoor, public space.
This story is a part of the Every Voice, Every Vote series.
What questions do you have about the 2023 elections? What major issues do you want candidates to address? Let us know.
---
There have been more than 2,000 fatal and nonfatal shootings annually in Philadelphia since 2020, and there have been nearly 1,500 total shootings this year as of November 1. When a shooting happens in an outdoor public space, Philadelphia Police Department officers responding to the scene are supposed to call the Philadelphia Fire Department for a courtesy power wash of any blood or other biological matter left behind.
But that step doesn't always happen, according to a 2021 report from the Anti-Violence Partnership of Philadelphia. It documents the experiences of residents who had to clean up the blood of slain loved ones and neighbors, both inside their homes and outside on the street or sidewalk. The group brought this concern up to Philadelphia City Council that same year.
The police department is now instituting a pilot program to hire professional cleaning technicians for crimes that occur in public outdoor spaces in two police districts. Two officers will stay at a crime scene for up to 90 minutes, or until the technicians arrive, to make sure residents don't touch the blood.
Scott Vogel is chief operations officer at New Jersey-based biohazard disposal company EmergiClean, and also a certified instructor with the American Bio Recovery Association.
He says it's common practice for cities to do what Philadelphia has historically done — call the fire department for a power wash.
"Yes, it does the job … but it's really just basic. When we look at cleaning up correctly, we have to really focus on the procedures," Vogel said.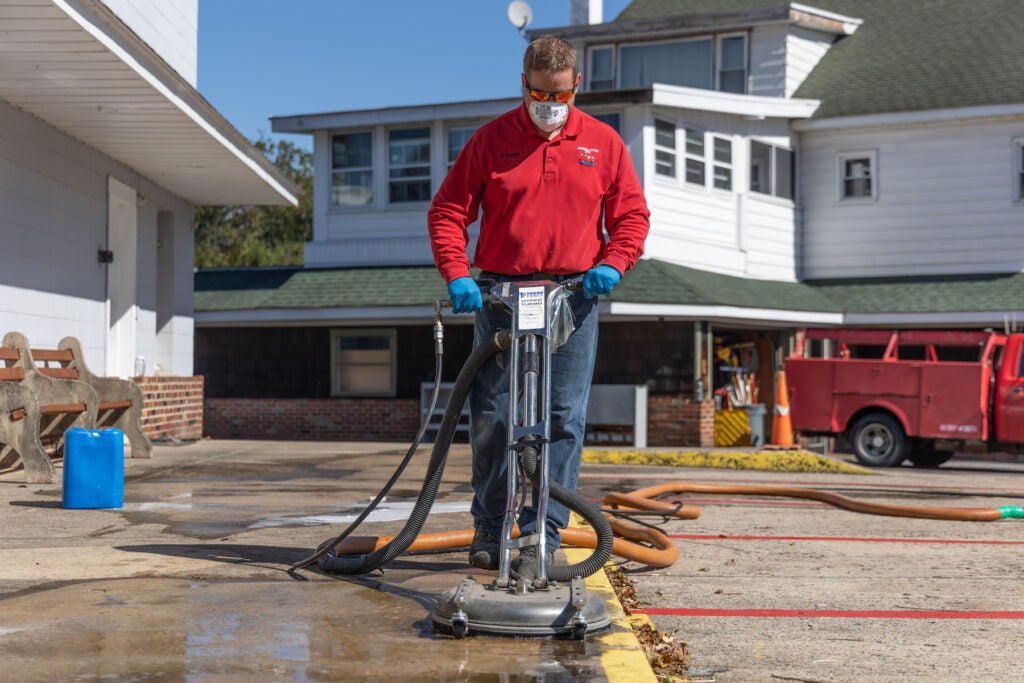 The fire department power wash removes the top layer of blood but often leaves behind stains, he said. That leaves a visual reminder of trauma for neighbors, according to advocates and experts.
It's also unsafe for people to interact with blood and other biowaste, Vogel said.
Blood and other bodily remains carry the risk of hepatitis and other bloodborne pathogens, according to research. There is a small risk of dried blood transmitting pathogens if they breach an open wound or the eyes, nose, or mouth. That's why the Occupational Safety and Health Administration (OSHA) requires training for employees exposed to bloodborne pathogens and other potentially infectious materials.
"There's not a zero percent chance," Vogel said. "What if there's brain matter? What if there's tissue? These are things that will hold diseases a little bit better than just blood. These are things that kids can fall, they can touch, they can grab."
Cleaning up
In a demonstration using chicken blood, Vogel showed three ways to clean up a pool of blood containing some pieces of solid biological matter:
Power washing using a high-pressure hose.
Pouring hydrogen peroxide and then mopping up with rags or paper towels.
Suctioning up biological matter with a combination power washer/vacuum tool.
Most household hydrogen peroxide has only 3% potency, while Vogel said professional companies use a more effective version with a potency of 19%. Still, pouring peroxide and gathering up blood with towels is an imperfect process that often leaves a stain, he said.
The washer/vacuum that some professional companies use emits a controlled spray of water from a circulating system, and also sucks up liquid and small solids in a way that is faster and more likely to remove stains, Vogel said.
Professionals also know what chemicals not to mix during cleanup (ammonia and bleach, for example) and how to don personal protective equipment.
The practices Vogel demonstrated are in line with the Institute of Inspection Cleaning and Restoration Certification's 96-page Standard for Trauma and Crime Scene Cleanup, which he is certified to teach.
Vogel says more cities should do what Philadelphia is doing — hiring professionals to take on this risky work.
"The safety, the health, everything revolves around the government finally stepping in," he said. "They're allowing people to be victimized. There's no regulations out there. They're not giving any resources. They're dropping the ball 100%."
The aftermath
After Vogel's company suctions up the blood, they freeze it in cubes and hire another company to bring it to an incinerator. When the fire department responds, they power wash the blood into the storm drains.
In Philadelphia, storm drains lead to the nearest water source. But watershed experts say the quantity of blood compared to the volume of Philadelphia's waterways doesn't pose a huge risk.
"The blood is probably not a huge input," said Beth Yount, a water resources educator with PennState Extension. "It's removed from the river and it's going through a strong and lengthy treatment process. "
While there are environmental and public health risks, Vogel and others who focus on crime scene response say the main concern is providing help for family members of victims.
He says it's important for a city government to do the work of finding a cleanup company, so residents don't have to do that research themselves and risk being overcharged by companies trying to cut corners and make large profits.
Vogel suggests Philadelphia and other cities create a vetted directory on the health department's website where companies can list their services and their price range, so that victims have a smaller and less overwhelming pool to draw from.
This story is a part of Every Voice, Every Vote, a collaborative project managed by The Lenfest Institute for Journalism. Lead support is provided by the William Penn Foundation with additional funding from The Lenfest Institute, Peter and Judy Leone, the John S. and James L. Knight Foundation, Harriet and Larry Weiss, and the Wyncote Foundation, among others. Learn more about the project and view a full list of supporters here.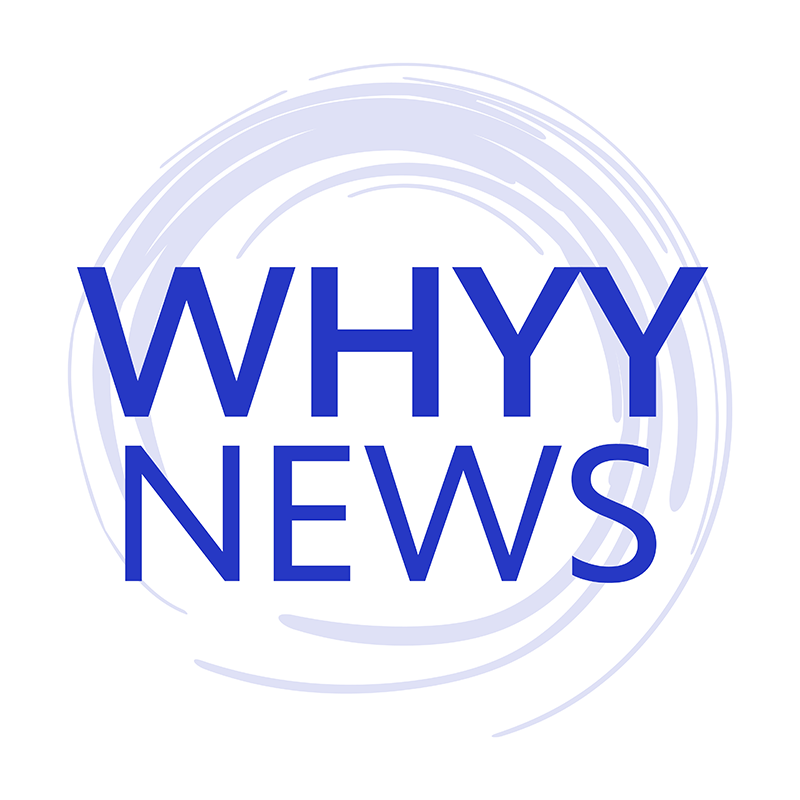 Get daily updates from WHYY News!
WHYY is your source for fact-based, in-depth journalism and information. As a nonprofit organization, we rely on financial support from readers like you. Please give today.