Councilwoman doing some 'noon walking' to get fit with friends at Philly City Hall
Listen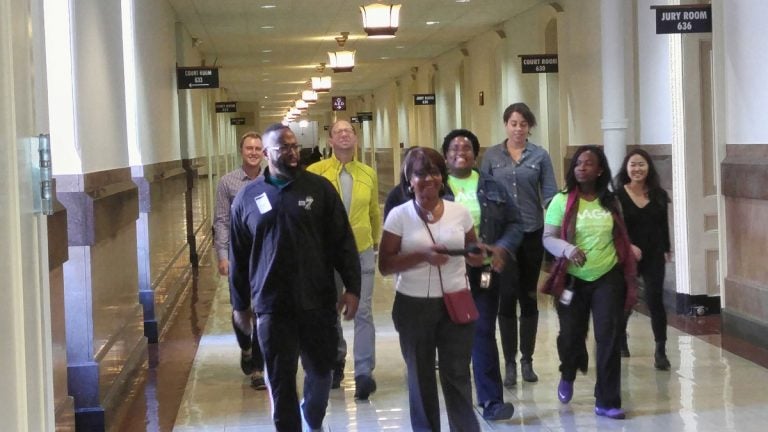 A Philadelphia City Councilwoman doesn't need a gym, just a City Hall corridor to work on her fitness.
Councilwoman Blondell Reynolds Brown has organized city workers who walk the hallways to improve their health.
"If you go for an hour, that's two and a half miles," Reynolds Brown said. "If you like good food, like I do, and you like red wine, like I do, it's sort of a way to neutralize it all."
The group is embarking on twice-weekly walks.
"We do it every Tuesday and Friday at noon, so instead of doing the moonwalk with Michael Jackson, we're doing the noonwalk with Blondell Reynolds Brown," she said
She says she hopes eating right and being physically fit will extend her life.