Council increases parking fees, penalties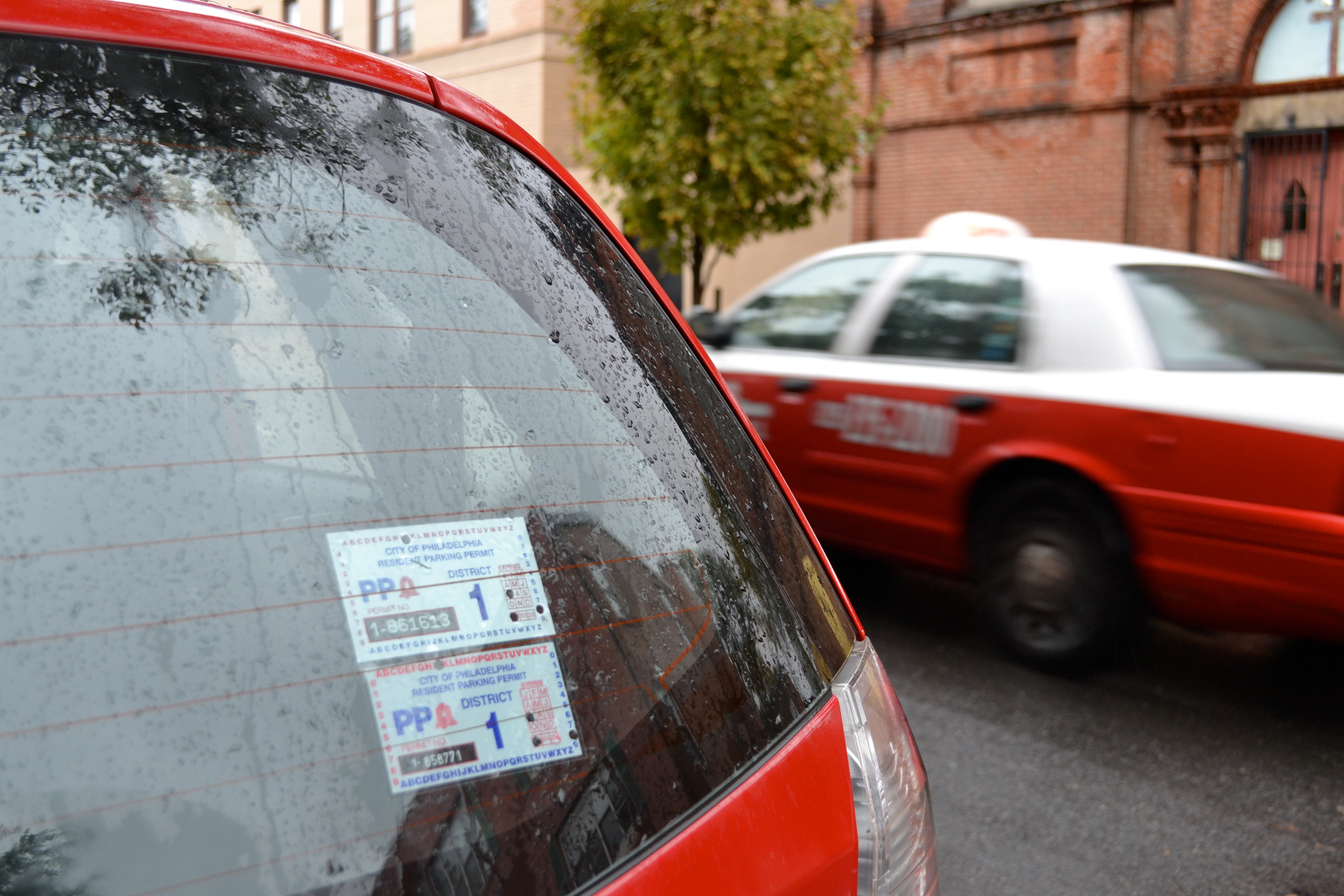 This week City Council floated a raft of parking related fee increases. The four resolutions, which passed unanimously, are the result of a six-month review of current parking fees and policies by the Philadelphia Parking Authority (PPA)
"This is a review of all of our parking management fees and structures to determine if they're still appropriate at the current rate and doing what we hope they do [which is] to increase parking in the city," said Richard Dickson, PPA deputy executive director.
The resolutions vary from late parking ticket penalty increases to residential and contractor parking permit fee increases and a rule that clarifies the policy for releasing an impounded vehicle. Each of the resolutions was put forward by a different councilmember.
"We think this will improve parking availability," Dickson said. "I think it's a responsible request for the Council both for the increase in fees and parking policy changes."
Residential parking permits
Under the fee increase put forward by Councilman Brian O'Neill, a residential parking permit for the first vehicle registered to a household remains $35. However, renewing that permit will be $35 annually, a $15 increase from the current $20 renewal fee.
The big change comes for households with more than one vehicle. For the second vehicle in a household, the fee increases to $50. A permit for the third vehicle in a household will cost $75, and permits for four or more vehicles in one household will be $100 each. These fees will be charged on an annual basis for permit renewal.
The impetus for this change is twofold. The increases will help give PPA the resources to adequately enforce all of the 34 permitted residential blocks, which Dickinson admitted PPA struggles to do now, and it will charge households with multiple vehicles a premium.
"We recognized that those households that have multiple vehicles are taking additional curb space on the street, and we think there should be a premium to do that," Dickson said.
Today PPA issues 37,000 annual parking permits. Of those, 34,000 permits belong to single-car households. About 10 percent of the current residential parking permit holders will be impacted by this fee increase.
In the last fiscal year, the residential parking permit program brought in $883,000. Dickinson said the fee increases will generate an additional $500,000.
Contractor parking permits
Councilman Jim Kenney's legislation increased the contractor parking permit fee from $100 to $150. Contractor parking permits must be renewed every six months, and the full $150 fee is due at each renewal.
"We recognize that it's important for contractors to have access to their tools and equipment," Dickson said. "… At the same time, it's not a free parking for people driving to work privilege, so we wanted to make sure that the fee for those placards be, while reasonable for people to do their work, not so inexpensive that people were getting them for trucks where it's not really necessary."
By increasing the fee by $50, PPA hopes people will "actually think about if these vehicles are really, really necessary to have on the street."
In the last fiscal year, PPA collected $926,000 from the contractor parking permit program.
Late ticket penalties
A little over a year ago, City Council passed an ordinance that required a warning notice be sent out before the first late penalty is applied to a ticket. The policy was designed to be revenue neutral, and PPA supports the idea that people be reminded about a ticket before they are penalized.
But, Dickson said, the reality is that the legislation ended up costing PPA $2.25 million.
Now, PPA is increasing the late penalty fees to cover the mailing cost of the warning notice and to recoup the $2.25 million that was lost.
Fifteen days after a ticket is issued, PPA will send a notice telling the vehicle owner that he or she has 10 days before a late penalty is applied. Twenty-five days after the ticket is issued, the first penalty is applied. That fee will increase from $25 to $30. Then thirty days after the ticket is issued, the second penalty fee is applied. That second fine will increase from $30 to $35.
"We think this is an appropriate way to get people to pay their tickets on time," Dickson said.
PPA estimates that this fee change could generate about $2 million for the Philadelphia School District. Dickson said a formula determines how much PPA must pay to the City's general fund and how much goes to the School District. Because this anticipated $2 million will be additional revenue, Dickson said, about 80 percent will likely go to the School District.
Last year PPA gave about $37 million to the City and about $13 million to the School District.
Releasing impounded vehicles
The fourth ordinance does more to clarify than to change. It reaffirms that for an impounded or immobilized vehicle to be released, the owner must pay all delinquent tickets registered to his or her name.
"We have for a number of years required that all tickets in the delinquency stage be paid before you can get a vehicle that has been towed, but this clarifies the language that they are delinquent tickets," Dickson said.
PPA will not collect tickets that are not yet in the delinquency stage so that people have a chance to contest them.
"It's only fair for people who disobeyed the law, ignored the tickets, that they would be required to pay this," Dickson said.
PPA does not foresee any additional parking fee or policy changes going before Council anytime soon.
WHYY is your source for fact-based, in-depth journalism and information. As a nonprofit organization, we rely on financial support from readers like you. Please give today.